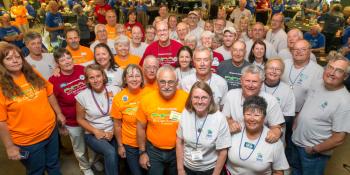 30th Anniversary Build and Rally
Join the Care-A-Vanners as we celebrate the program's 30th anniversary with a week of building and rallies, hosted by Habitat of Lee and Hendry Counties in Fort Myers, Florida.
The event includes five days of building, two rally nights, a day of interesting seminars, two banquet dinners and a visit from the senior leadership team of Habitat for Humanity International. In addition to construction, participants will have the option to join a ReStore team if they prefer to volunteer that way.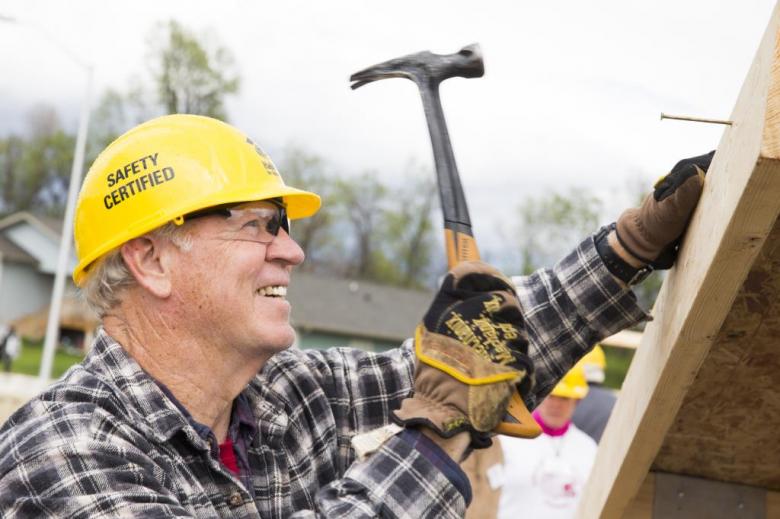 Date: April 7-14, 2019
Location: Fort Myers, Florida
Event: Weeklong build and rally
RV parking: Lee Civic Center with full hookups
Costs:

$200 for an RV site with full hookups or $100 for non-RV attendees
Registration
The Lee County Civic Center has rented their entire facility to the Care-A-Vanners for the week, and there are more than 130 full hookup RV sites. The Care-A-Vanner desk has also reserved a block of rooms at a hotel nearby for those who have hung up their keys or don't want to bring their RV. Once a Care-A-Vanner, always a Care-A-Vanner — all are invited. 
Register for the 30th Anniversary Build and Rally using one of the forms below.
Help show your pride in our 30 years of achievement with $30!
As we celebrate the 30th anniversary of the RV Care-A-Vanner program, please consider donating $30 – or a multiple of $30 like $300, or $3,000 – to help more families know the strength and stability of affordable homeownership. We encourage all Care-A-Vanners to help us raise $90,000 for Fort Meyers Habitat to support the home we are building for the 30th anniversary. Please use our share.habitat.org page on your Facebook or Instagram page to ask friends and family – who know how much this program means to you – to give in honor of your passion for Habitat.