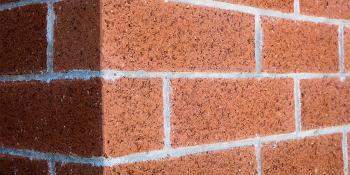 Corporate partners
Thanks to our corporate partners for building alongside us.
The work of Habitat for Humanity would not be possible without the unwavering support of our generous partners listed below.
We thank them for their commitment to Habitat and for building alongside our partner families and volunteers around the world.
To join us, contact our Corporate Programs department:
1-800-422-4828, ext. 7667
CorporatePartnerships@habitat.org
Legacy partners represent the highest levels of long-term ongoing donations in support of Habitat for Humanity's mission.
$5,000,000 – $9,999,999 annually
$2,500,000 – $4,999,999 annually
$2,500,000 – $4,999,999 annually
$1,000,000 – $2,499,999 annually
$500,000 – $999,999 annually
$250,000 – $499,999 annually
Alliance Data
Brighton-Best International, Inc.
DeWALT
Halstead International
Major League Baseball
MetLife Foundation
The Mine
Owens Corning
The Proctor & Gamble Company
Quicken Loans
Saigon Broadcasting Television Network
ISEC Foundation
Simpson Strong-Tie
Tarkett
Travelers Companies, Inc.
UnitedHealth Group
$100,000 – $249,999 annually
Altisource
AutoDesk
Citi & Citi Foundation
Constellation
Cotiviti
Fairfield by Marriott
Hubbell Incorporated
Infor
JP Morgan Chase & Co.
Mizuho Financial Group
National Hockey League
National Hockey League Players' Association
Novelis
Petro Home Services
Ply Gem
Prologis
Prudential
Scotch Plywood
Splunk
Target
Trinchero Family Estates
Warner Bros. Entertainment
Workday Foundation
Become a corporate partner
Our corporate partners work hand-in-hand with us around the world to provide decent, affordable shelter to families who need it. In return, we provide our partners with a wealth of benefits, including public relations, tax deductions and a positive effect on company morale.
We invite your company to partner with us and support our mission. You can get involved through:
Product donations
Financial support
Volunteer mobilization
Grants and awards programs
Raising public awareness
All rights reserved. Habitat® and Habitat for Humanity® are service marks of Habitat for Humanity International. All names, service marks and related materials are used with its permission. Such use does not constitute or imply the endorsement or recommendation of any company, product or service.