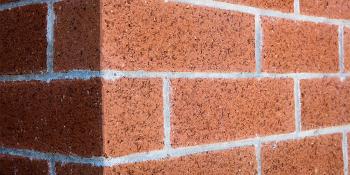 Corporate and foundation partners
Thanks to our corporate and foundation partners for building alongside us.
The work of Habitat for Humanity would not be possible without the unwavering support of our generous partners listed below.
We thank them for their commitment to Habitat and for building alongside our partner families and volunteers around the world.
To join us, contact our Corporate Partnerships department at 229-410-7540 or Corp[email protected].
Legacy partners represent the highest levels of long-term ongoing donations in support of Habitat for Humanity's mission.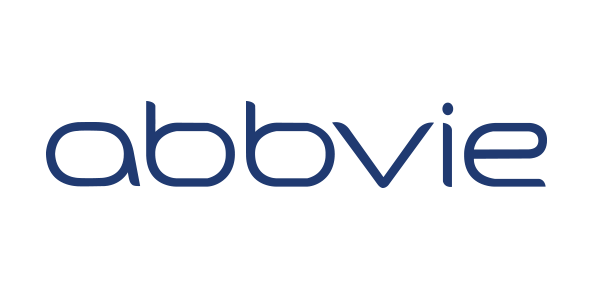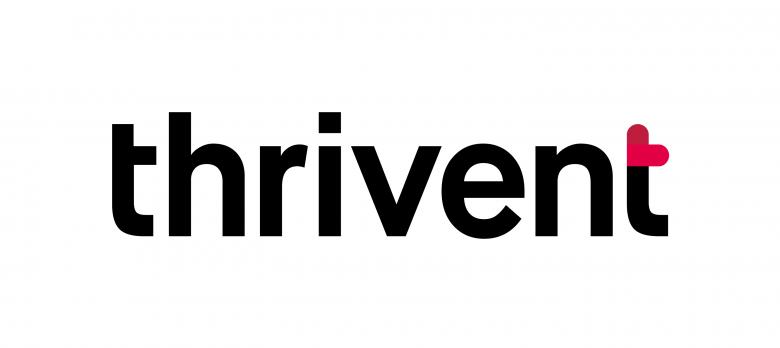 Since 2005, Thrivent has partnered with Habitat for Humanity to build safe, affordable homes in partnership with those living in poor housing conditions both in the United States and around the world through the Habitat for Humanity and Thrivent partnership. The partnership blends the financial, volunteer and advocacy resources of Thrivent and its clients with the hands-on, global experience of Habitat.
Thrivent and its clients have contributed more than US$276 million to help build, rehab or repair homes in the U.S. and across the globe. Additionally, Thrivent and other volunteers have given more than 6.3 million volunteer hours to support Habitat's vision of a world where everyone has a decent place to live. Throughout the years, Thrivent has mobilized volunteer teams in response to disasters and crises, notably for the Habitat Hammers Back long-term rebuilding efforts in Florida and Texas following hurricanes Harvey and Irma.
$5,000,000 – $9,999,999 annually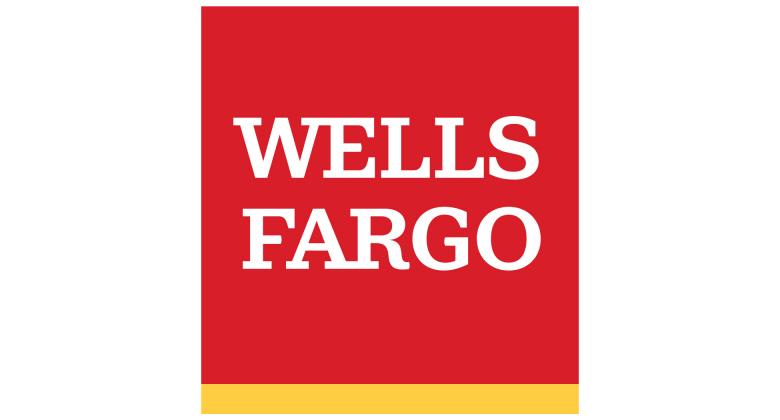 For the past 27 years, Wells Fargo has worked with Habitat for Humanity to help families build strong, stable homes and communities. In FY2020, the Wells Fargo Foundation donated US$8.1 million through its Wells Fargo Builds program to help 350 families repair or build homes in nearly all 50 states. As one of Habitat's largest and most dedicated corporate donors, the Wells Fargo Foundation has donated US$85 million directly to local Habitat affiliates and US$15 million to support national Habitat efforts, including new home construction and repairs, helping older adults age in their homes and neighborhood revitalization efforts.
Additionally, Wells Fargo has provided resources to help make initiatives like Habitat's Cost of Home advocacy campaign and several events, including Habitat's Jimmy & Rosalynn Carter Work Project, the biennial Habitat affiliate conference and Habitat on the Hill, the organization's annual legislative conference, successful.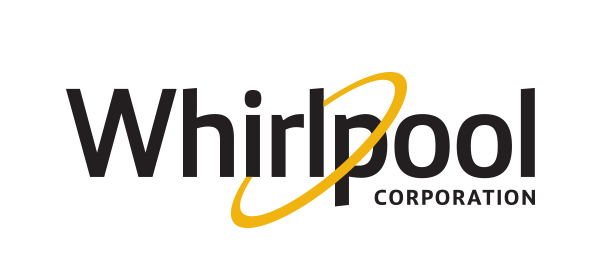 For 22 years, Whirlpool Corporation has partnered with Habitat for Humanity to help improve and broaden the ways Habitat can assist more families to achieve housing stability. Since 1999, Whirlpool Corporation has helped improve the lives of nearly one million people in more than 45 countries through supporting house builds, engaging in US advocacy efforts, and donating appliances. Now, Whirlpool Corporation's goal is to double their impact by supporting new programs like Habitat for Humanity's BuildBetter with Whirlpool. This three-year program will expand upon Habitat's current efforts to help homeowners mitigate the impacts of extreme weather events by supporting the building of 250 energy-efficient and resilient homes. The aim is to produce a long-term reduction in operating costs for homeowners through an expected improvement in energy efficiency of approximately 15% compared to homes built to the current local government code. 
Whirlpool Corporation's support of the Cost of Home advocacy campaign is helping Habitat organizations, partners, volunteers and community members in the United States help 10 million people have access to an affordable home. Through sponsorship of Habitat's global housing forums, Whirlpool is helping to increase access to shelter for vulnerable populations around the world by joining housing organizations and nonprofit, for-profit, public sector, academia, philanthropic, and global institutions to create innovative housing solutions. Whirlpool employees around the globe are engaging in the building of Habitat houses in the Asia-Pacific region, Europe, Middle East, Africa, and Latin American and Caribbean countries. Whirlpool is also commissioning an energy efficiency study of the refrigerators and ranges that are donated to Habitat families in the United States.
$2,500,000 – $4,999,999 annually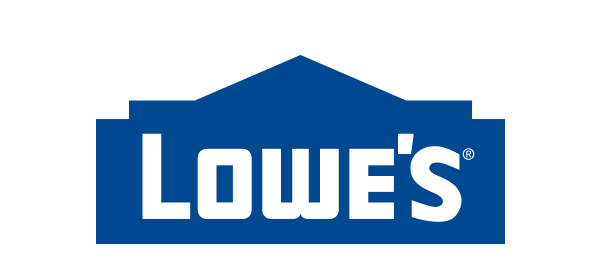 Lowe's and Habitat for Humanity have teamed up for more than a decade to build strength, stability and self-reliance through shelter. A national Habitat for Humanity partner since 2003, Lowe's has committed more than US$63 million to help more than 17,000 families improve their living conditions. Each year, Lowe's provides grants and volunteer assistance to local affiliates, and invests nearly US$2 million annually for Women Build projects.
Lowe's also supports Habitat's neighborhood revitalization work. This year, Lowe's awarded US$1.75 million in grants to 19 local Habitat organizations across the country to support community improvement projects.

For more than 45 years the Robert Wood Johnson Foundation has worked to improve health and health care. The RWJ Foundation works alongside others to build a national Culture of Health that provides everyone in America a fair and just opportunity for health and well-being. The RWJ Foundation is helping to fund a two-year effort, Habitat's new Quality of Life Framework, to study the impact of a neighborhood revitalization approach that goes beyond a single home to factors like economic opportunity and safety that are critical to the wellbeing of an entire neighborhood.  

Schneider Electric has been a valued partner of Habitat for Humanity since 2000, providing both monetary and product donations. The company has donated more than $42 million worth of Square D by Schneider Electric electrical equipment for use in the construction of Habitat homes in the U.S., Canada, and Mexico.
Schneider Electric's monetary donations have exceeded $11 million, with the funding directed to help cover the cost of land, infrastructure, and building materials of Habitat homes. Over the years, thousands of employees have partnered with Habitat on volunteer engagements with their efforts focused on the building of homes, various disaster recovery efforts and multiple Jimmy & Rosalynn Carter Work Projects.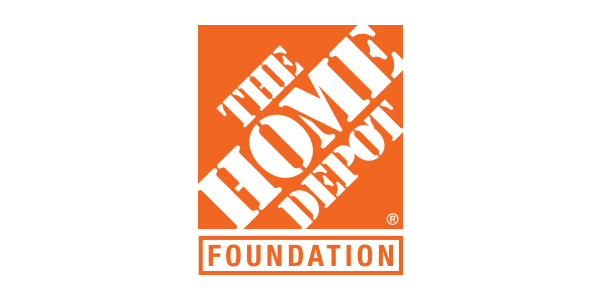 Since 2011, The Home Depot Foundation has generously funded critical repairs of veterans' homes through Habitat for Humanity's Repair Corps program. Their support for this program funds new construction, roofing and weather stripping, and accessibility modifications, including installation of wheelchair ramps and renovated bathrooms and doorways. In 2018, The Home Depot Foundation reached a milestone of assisting more than 1,000 veterans since the program began.
In addition to their work supporting veterans, The Home Depot Foundation donated US$100,000 in cash for hurricane relief through Habitat Hammers Back, which will benefit communities in Puerto Rico impacted by hurricanes Irma and Maria. 
$1,000,000 – $2,499,999 annually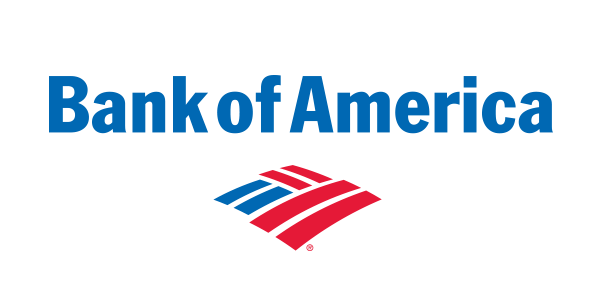 Since 1986, Bank of America has donated more than US$75 million to Habitat's work, with more than US$65.7 million in cash and property donations to Habitat for Humanity International and 35,000 employee hours to support the mission annually.
This year, the company launched an innovative stockholder engagement campaign: For every stockholder vote, a dollar was donated, resulting in more than US$900,000 for Habitat. The bank first supported the Jimmy & Rosalynn Carter Work Project in 1990 and committed US$100,000 in 2018. In addition, Bank of America has supported Habitat's disaster response program, including donating US$300,000 to Habitat Hammers Back.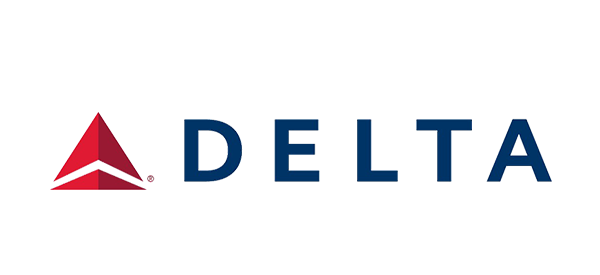 Each year, over 2,500 Delta employees volunteer their time and talent with Habitat to build homes in the U.S. and internationally. To date, Delta employees have built 264 Habitat homes and the company's Inflight Recycling Program, which began in 2007, has raised a total of US$1 million for Habitat, helping to make homeownership possible for families in five cities. Annually, Delta contributes 1 percent of its net profits to charitable organizations like Habitat – a sum that totaled to over US$45 million last year.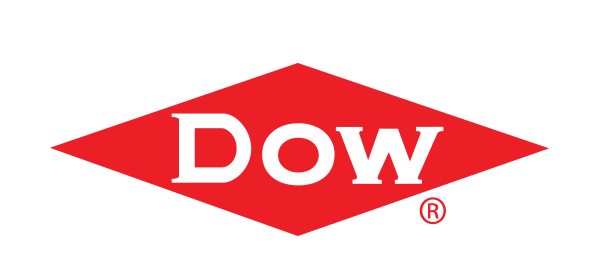 Dow was Habitat's first national corporate partner in 1983. For more than 35 years, Dow has generously supported the construction or rehabilitation of more than 50,000 homes in more than 30 countries worldwide. Dow engages a holistic approach with Habitat, contributing not only funds that make building possible and products that deliver reductions in energy consumption and CO2 emissions, but significant volunteer support that is needed to bring projects and the homeowners' dreams to life.

DuPont represents a forward-thinking approach to homebuilding through its efforts to create enduring communities where people can live, work and play. DuPont's support of Habitat for Humanity helps families build energy-efficient homes with insulation, air sealing and water barrier products that lower monthly utility bills. DuPont supports Habitat in many ways, including financial, product and volunteer contributions toward new home builds and renovation projects, house sponsorships, and employee volunteers to work with future Habitat homeowners as they build decent places to call home. The company also actively supports our Jimmy & Rosalynn Carter Work Project and Home Builders Blitz events.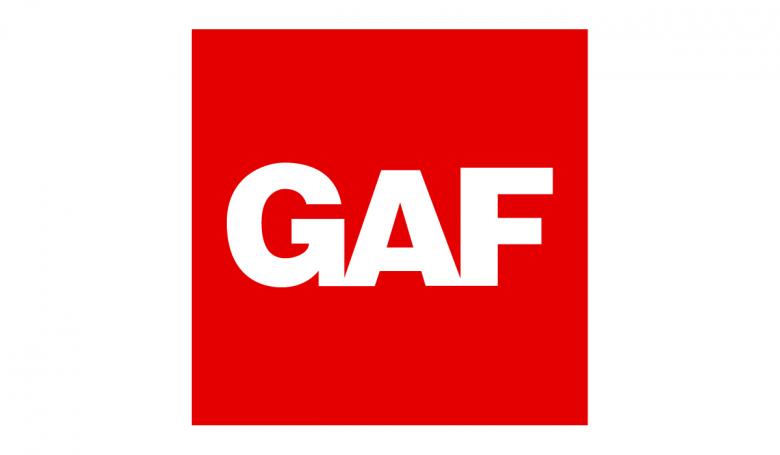 Founded in 1886, GAF is a roofing manufacturer in North America. The Company is an operating subsidiary of Standard Industries.
A national partner with Habitat for eight years, GAF donates roofing materials to Habitat for Humanity builds across the U.S. and Canada where GAF factory-certified contractors volunteer their roofing installation services.

LEVOLOR is a supplier of window covering home products in North America. In 2019, Levolor committed US$1 million in donated privacy blinds to Habitat for Humanity so homeowners and their families feel safe and secure in their Habitat homes.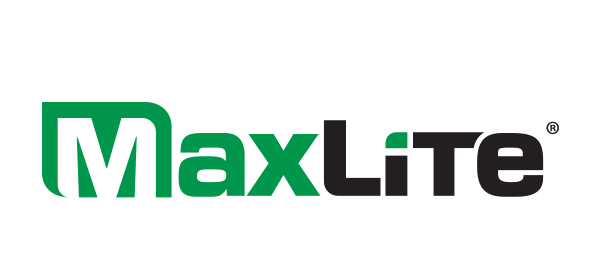 A five-time recipient of the prestigious Energy Star Partner of the Year Award for industry leadership, MaxLite has provided energy-efficient lighting products to commercial, residential and OEM markets since 1993. MaxLite kicked off its partnership with Habitat for Humanity in 2013 with a US$2.5 million donation and has supported Habitat with bulbs and lighting fixtures for Habitat's Home Builders Blitz projects and Habitat for Humanity ReStore resale outlets. MaxLite works with state utility companies and their energy-saving rebate programs to provide additional discounts on lighting products for Habitat ReStores. Currently, MaxLite products are sold at 220 Habitat ReStore resale outlets.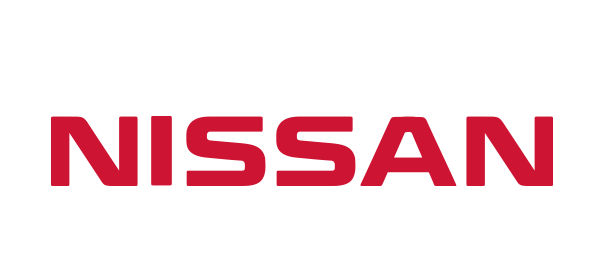 Nissan has contributed more than US$15 million to Habitat nationally since the partnership began in 2005, when Nissan donated 50 trucks and mobilized employees to assist in homebuilding following hurricanes Katrina and Rita in the U.S. Gulf Coast region. In 13 years of partnership, more than 148 Nissan vehicles have been donated, and Nissan employees have contributed more than 106,500 volunteer hours to help build 85 homes. Nissan has supported Habitat's work internationally with more than US$3.6 million in funding to assist with projects in India, Indonesia, Japan, Myanmar, the Philippines, South Africa, Thailand and Vietnam.

Since 2011, Novelis has partnered with Habitat for Humanity International, participating in a range of activities that support Habitat and align with Novelis' corporate values of excellence, innovation, integrity and environmental responsibility. Novelis employees have volunteered on various house builds and have initiated fundraisers to help build homes in partnership with families in their communities. As one of the world's largest recycler of beverage cans, Novelis has shared with affiliates the value of recycling and has supported Habitat's commitment to green building and sustainable construction, and contributed more than US$2.4 million.

Ring and Habitat for Humanity announced a new program to bolster the safety and security of homeowners and build more connected communities across the country. Ring is donating $1 million worth of Ring Video Doorbells, including a Ring Protect Plan subscription for the life of each donated device, which will be available at the request of new Habitat homeowners to be installed on new Habitat homes built in the U.S. in 2021.
Ring and Habitat share a commitment to creating safe and secure places for families to grow. With the donation of Ring Video Doorbells, Ring and Habitat will offer families peace of mind when they're at home, and when they're away. The Ring Video Doorbell, equipped with HD video, two-way talk and advanced motion settings, can help supplement neighborhood safety measures and maintain safe communities. Ring was also a 2021 gold sponsor of the Habitat on the Hill, Habitat for Humanity International's annual legislative conference.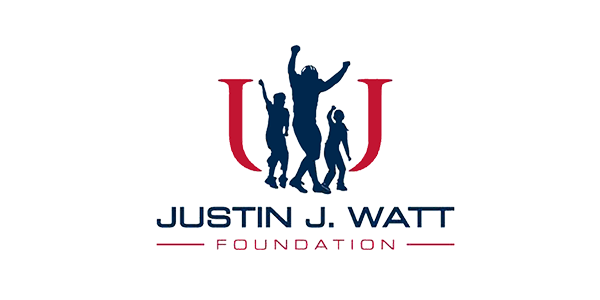 J.J. Watt, defensive end for the Houston Texans, donated US$2.3 million through the J.J. Watt Foundation to support Habitat for Humanity's long-term efforts to repair homes of those affected by Hurricane Harvey in Jefferson County, Texas. The donation will be used to help families and communities rebuild stronger and more resilient places to call home.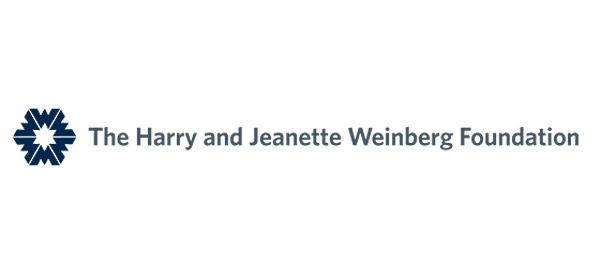 With support from The Harry and Jeanette Weinberg Foundation, low-income older adults in five U.S. communities will receive both the housing improvements and health support to enable them to age safely in their homes. The Weinberg Foundation contributed $1.25 million to support Habitat's replication of CAPABLE, or Community Aging in Place Advancing Better Living for Elders, a program designed by Johns Hopkins School of Nursing. With this financial support, Habitat will partner with healthcare professionals to improve mobility and independence while also providing critical home repairs. This holistic approach enables older adults to age with dignity in their homes and continue to contribute to their communities.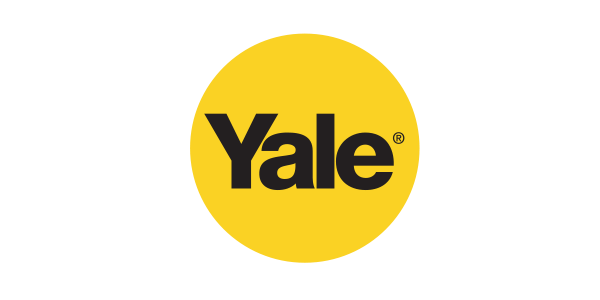 Yale Locks & Hardware renewed its pledge to support Habitat for Humanity in its effort to create decent, affordable housing. Each year, Yale donates US$1 million in locks, totaling US$5 million over its fourth-consecutive five-year pledge. To date, Yale has provided more than 800,000 locks, valued at more than US$21 million, to Habitat for Humanity homes primarily in the United States, and additionally in Mexico and the Asia Pacific region. Yale became a national partner of Habitat for Humanity in 2001. In addition to donated locksets, employee volunteers have helped build houses with Habitat homeowners.
$500,000 – $999,999 annually
Apple
Cornerstone Building Brands
NCAA
Quicken Loans
Resideo
State Farm
TD Ameritrade
Wayfair
$250,000 – $499,999 annually
Alliance Data Systems
AARP Foundation
Assurant
At Home
Carrier
Cisco
City National Bank
Credit Suisse
EXIT Realty
General Electric Foundation
General Motors
HMTX Industries
International Hotel Group
J.M. Huber
Kum & Go
MetLife Foundation
Milwaukee Tool
Owens Corning
P&G
Proman
Prudential
Sherwin-Williams
Simpson Strong-Tie
Target
U.S. Bank Foundation
$100,000 – $249,999 annually
ADP
Altisource
Andersen Corporation
Annie Selke Companies
Avangrid Foundation
Bloomberg
CIM Group
Citi and Citi Foundation
Constellation
CoreLogic
Dal-Tile
Donatos Pizza
First Response
Four Hands
Freedom Mortgage
Giving Good Cards
Glu Mobile
Granite Construction
Hobo Bags
Hunter Douglas
Infiltrator Water Technologies
ISEC Foundation
James Hardie
Jasco
Lands' End
Lazy Dog
MASCO
Masonite
Novelis
Pennington
Petro Home Services
Pilot
Prologis
Rejuvenation
SoLo Funds
Solo Stove
Tarkett
The Kresge Foundation
Uponor
Vacasa
Value City Furniture
Voya
WillScot
Winnebago Industries Foundation
Become a corporate partner
Our corporate partners work hand-in-hand with us around the world to provide decent, affordable shelter to families who need it. In return, we provide our partners with a wealth of benefits, including public relations, tax deductions and a positive effect on company morale.
We invite your company to partner with us and support our mission. You can get involved through:
Product donations
Financial support
Volunteer mobilization
Grants and awards programs
Raising public awareness
Learn more
Contact our Corporate and Foundations Programs department:
1-800-422-4828, ext. 7540
[email protected]
All rights reserved. Habitat® and Habitat for Humanity® are service marks of Habitat for Humanity International. All names, service marks and related materials are used with its permission. Such use does not constitute or imply the endorsement or recommendation of any company, product or service.