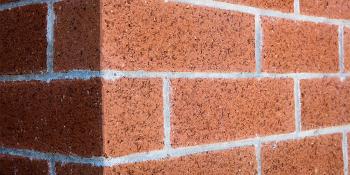 Corporate and foundation partners
Thanks to our corporate and foundation partners for building alongside us.
The work of Habitat for Humanity would not be possible without the unwavering support of our generous partners listed below.
We thank them for their commitment to Habitat and for building alongside our partner families and volunteers around the world.
To join us, contact our Corporate Partnerships department at 229-410-7540 or [email protected]. See a copy of our case for support here. 
Legacy partners represent the highest levels of long-term ongoing donations in support of Habitat for Humanity's mission.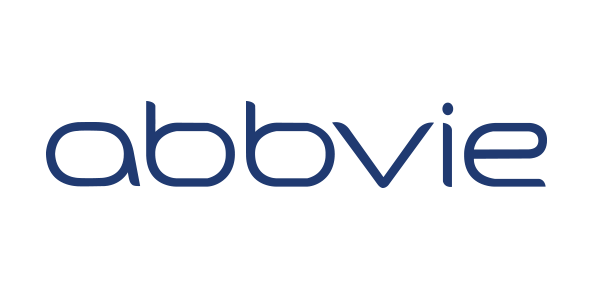 In 2017, hurricanes Irma and Maria wreaked havoc in Puerto Rico. These horrific forces of nature left thousands of people homeless. Unfortunately, there were also many fatalities due to the devastating storms. In seeking to rebuild the island, strengthen communities left in ruins, and provide housing for families in desperate need, AbbVie, a research-based pharmaceutical company, stepped forward to help fill the void by partnering with Habitat for Humanity.
As Puerto Rico's largest employer, AbbVie witnessed firsthand the toll that Irma and Maria took on its workers and their families. As a committed corporate citizen, AbbVie provided a generous donation of US$50 million to Habitat for Humanity in 2018 to help facilitate the rebuilding process. The funds have been implemented in a variety of ways to support the citizens of Puerto Rico, including:
Creating a wholistic program focused on home repairs and new housing construction on the island.
Helping homeowners secure land tenure.
To date, Habitat has helped families repair 500 hurricane damaged homes and counting.
Habitat lead the renovations of a hurricane-ravished condominium building in San Juan's Santurce Barrio, which is now the home to 12 families.
$5,000,000 – $9,999,999 annually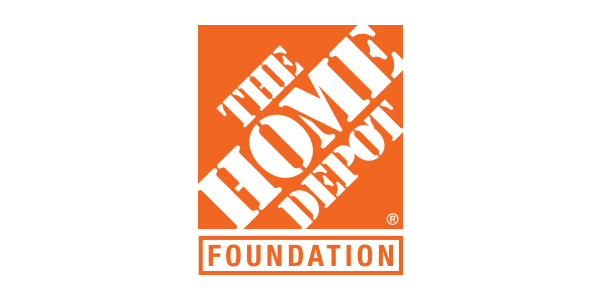 The Home Depot Foundation has contributed more than $28 million to help fund critical home repairs and accessibility modifications of veterans' homes through Habitat for Humanity's Repair Corps program since 2012. Repair Corps funding focuses on health and safety to include repairs such as roofing, wheelchair ramp installation, bathroom renovations, door and window replacement, and heating and air system repairs. With the Foundation's support, Habitat's Repair Corps has served more than 1,800 veterans across the U.S. Additionally, The Home Depot's associate volunteer force, known as Team Depot, partners with local Habitat organizations across the country to build alongside homeowners. In 2022, The Home Depot Foundation announced full house sponsorships in 10 communities with military bases over the next two years. Exiting service members participating in free skilled trades training through the Foundation and Home Builder Institute's Path to Pro program will receive on-the-job training by building these new homes alongside Habitat in those locations.
In 2022, The Home Depot Foundation also gave $1,000,000 in support of Habitat's disaster recovery programs, supporting hurricane recovery in Louisiana and Florida, tornado and storm recovery in Kentucky, and wildfire recovery in Oregon. The Home Depot Foundation was also the Title Sponsor of Habitat for Humanity's 2022 Affiliate Conference.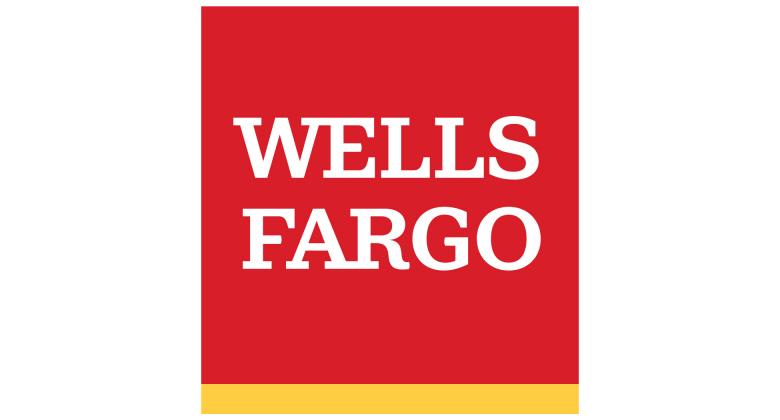 For almost 30 years, Wells Fargo has worked with Habitat for Humanity to help families build strong, stable homes and communities. In FY2022, the Wells Fargo Foundation is providing US$7.75 million to help more than 350 families repair or build affordable homes. Since 2010, Wells Fargo and the Wells Fargo Foundation have donated more than US$119 million to Habitat for Humanity International and local affiliates to support national Habitat efforts, including new home construction and repairs, helping older adults age in their homes and neighborhood revitalization efforts.
Additionally, Wells Fargo has provided resources to help make initiatives like Habitat's Cost of Home advocacy campaign and events such as Habitat's Jimmy & Rosalynn Carter Work Project, the biennial affiliate conference and Habitat on the Hill, the organization's annual legislative conference, successful.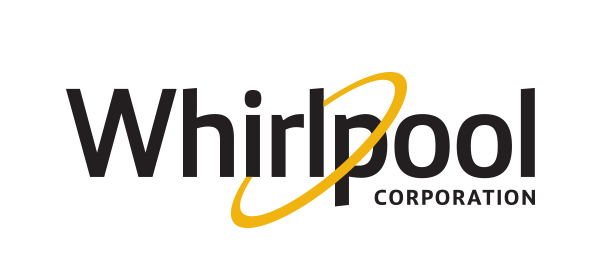 For 24 years, Whirlpool Corporation has partnered with Habitat for Humanity to help improve and broaden the ways Habitat can assist more families to achieve housing stability. Since 1999, Whirlpool Corporation has helped improve the lives of nearly 1 million people in more than 45 countries through supporting house builds, engaging in U.S. advocacy efforts and donating appliances. Now, Whirlpool Corporation's goal is to double their impact by supporting new programs like Habitat for Humanity's BuildBetter with Whirlpool. This three-year program will expand upon Habitat's current efforts to help homeowners mitigate the impacts of extreme weather events by supporting the building of 250 energy-efficient and resilient homes. The aim is to produce a long-term reduction in operating costs for homeowners through an expected improvement in energy efficiency of approximately 15% compared to homes built to the current local government code. 
Whirlpool Corporation's support of the Cost of Home advocacy campaign enables Habitat organizations, partners, volunteers and community members in the United States to help 10 million people have access to an affordable home. Through sponsorship of Habitat's global housing forums, Whirlpool has helped to increase access to shelter for vulnerable populations around the world by joining housing organizations and nonprofit, for-profit, public sector, academia, philanthropic and global institutions to create innovative housing solutions. Whirlpool employees around the globe are engaging in the building of Habitat houses in the Asia-Pacific region, Europe, Middle East, Africa, and Latin American and Caribbean countries. Whirlpool is also commissioning an energy efficiency study of the refrigerators and ranges that are donated to Habitat families in the United States. Visit our Whirlpool partner page to learn more about how we're working together to help families around the world.
$2,500,000 – $4,999,999 annually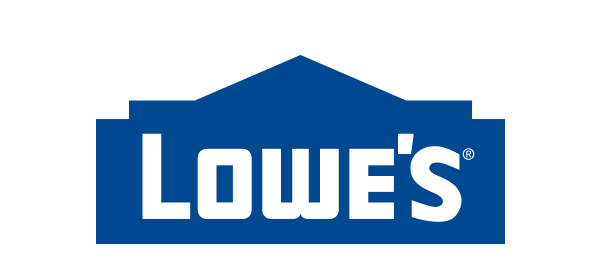 Lowe's and Habitat for Humanity have partnered for more than a decade to build strength, stability and self-reliance through shelter. A national Habitat for Humanity partner since 2003, Lowe's has committed more than US$85 million to help more than 17,000 families improve their living conditions. This year, Lowe's awarded more than US$2.5 million in grants to 100 Habitat organizations across the country to support community improvement projects. Additionally, Cost of Home has been supported by Lowe's since its inception in 2019. Lowe's has previously supported Habitat's annual Women Build and neighborhood revitalization programs.

For more than 45 years the Robert Wood Johnson Foundation has worked to improve health and health care. The RWJ Foundation works alongside others to build a national Culture of Health that provides everyone in America a fair and just opportunity for health and well-being. The RWJ Foundation is helping to fund a two-year effort, Habitat's new Quality of Life Framework, to study the impact of a neighborhood revitalization approach that goes beyond a single home to factors like economic opportunity and safety that are critical to the well-being of an entire neighborhood to ensure there is resident-driven community change that prioritizes racial equity. 

Schneider Electric has been a valued partner of Habitat for Humanity since 2000, providing both monetary and product donations. The company has donated more than $42 million worth of Square D by Schneider Electric electrical equipment for use in the construction of Habitat homes in the U.S., Canada and Mexico.
Schneider Electric's monetary donations have exceeded $11 million, with the funding directed to help cover the cost of land, infrastructure and building materials of Habitat homes. Over the years, thousands of employees have partnered with Habitat on volunteer engagements with their efforts focused on the building of homes, various disaster recovery efforts and multiple Jimmy & Rosalynn Carter Work Projects.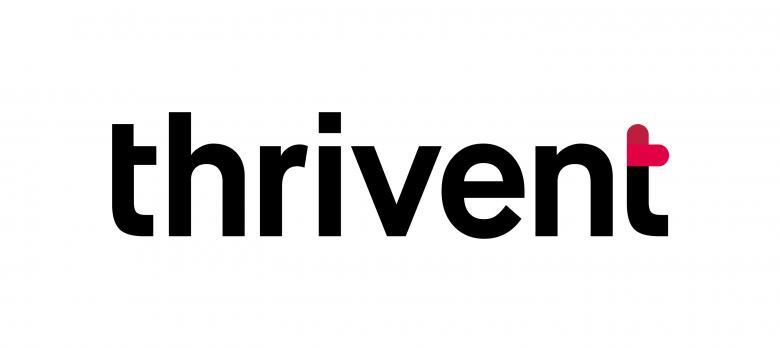 Since 2005, Thrivent has partnered with Habitat for Humanity to build safe, affordable homes in partnership with those living in poor housing conditions both in the United States and around the world through the Habitat for Humanity and Thrivent partnership. The partnership blends the financial, volunteer and advocacy resources of Thrivent and its clients with the hands-on, global experience of Habitat.
Thrivent and its clients have contributed more than US$276 million to help build, rehab or repair homes in the U.S. and across the globe. Additionally, Thrivent and other volunteers have given more than 6.3 million volunteer hours to support Habitat's vision of a world where everyone has a decent place to live. Throughout the years, Thrivent has mobilized volunteer teams in response to disasters and crises, notably for the Habitat Hammers Back long-term rebuilding efforts in Florida and Texas following hurricanes Harvey and Irma.
 
$1,000,000 – $2,499,999 annually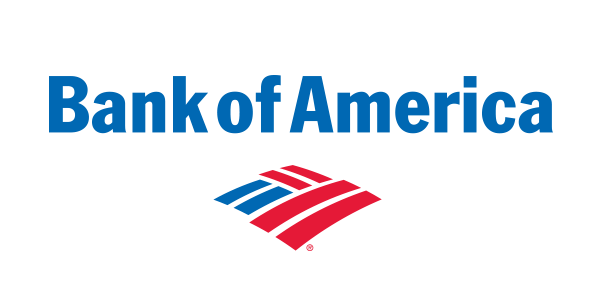 Since 1986, Bank of America has donated more than US$75 million to Habitat's work, with more than US$65.7 million in cash and property donations to Habitat for Humanity International and 35,000 employee hours to support the mission annually.
This year, the company launched an innovative stockholder engagement campaign: For every stockholder vote, a dollar was donated, resulting in more than US$900,000 for Habitat. The bank first supported the Jimmy & Rosalynn Carter Work Project in 1990 and committed US$100,000 in 2018. In addition, Bank of America has supported Habitat's disaster response program, including donating US$300,000 to Habitat Hammers Back.  

DuPont represents a forward-thinking approach to homebuilding through its efforts to create enduring communities where people can live, work and play. DuPont's support of Habitat for Humanity helps families build energy-efficient homes with insulation, air sealing and water barrier products that lower monthly utility bills. DuPont supports Habitat in many ways, including financial, product and volunteer contributions toward new home builds and renovation projects, house sponsorships, and employee volunteers to work with future Habitat homeowners as they build decent places to call home. The company also actively supports our Jimmy & Rosalynn Carter Work Project and Home Builders Blitz events.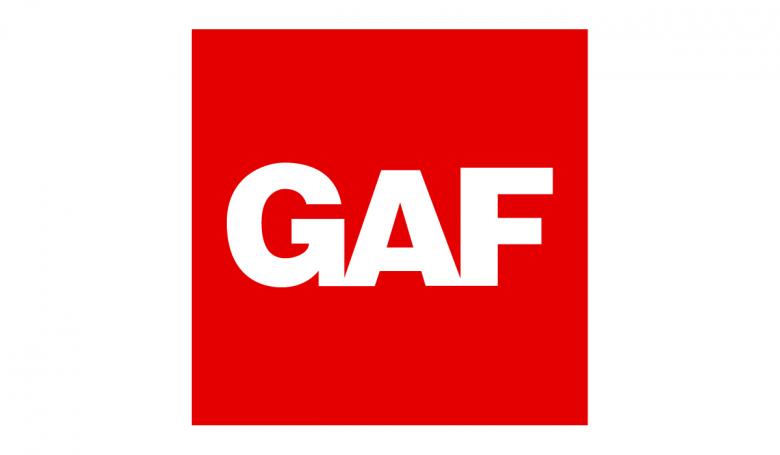 Founded in 1886, GAF is a roofing manufacturer in North America. The Company is an operating subsidiary of Standard Industries.
Habitat for Humanity is proud of its 11-year partnership with GAF and GAF-certified contractors working together to revitalize communities across the country. Through this program, GAF-certified contractors' partner with Habitat affiliates by donating labor to Habitat roofing projects. GAF has provided a complete roofing system for each roof installed under this program, totaling over 2900 completed projects valued at more than $9 million.

LEVOLOR is committed to helping build a world where everyone has a place to call home. In addition to donating $200,000 to Habitat from custom blind orders, LEVOLOR has honored its long-term commitment of supporting Habitat by donating $1 million worth of cordless cellular shades and metal blinds since 2019, so that homeowners and their families can feel safe and secure in their Habitat-built homes. This ongoing commitment increases awareness of the importance of having a safe and secure home.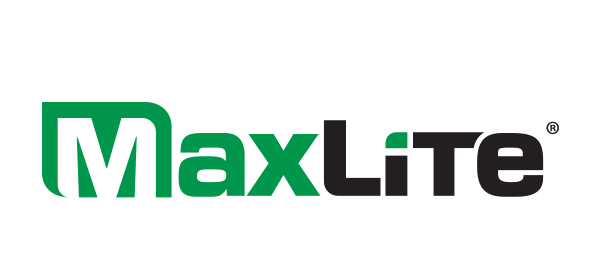 A five-time recipient of the prestigious Energy Star Partner of the Year Award for industry leadership, MaxLite has provided energy-efficient lighting products to commercial, residential and OEM markets since 1993. MaxLite kicked off its partnership with Habitat for Humanity in 2013 with a US$2.5 million donation and has supported Habitat with bulbs and lighting fixtures for Habitat's Home Builders Blitz projects and Habitat for Humanity ReStore resale outlets. MaxLite works with state utility companies and their energy-saving rebate programs to provide additional discounts on lighting products for Habitat ReStores. Currently, MaxLite products are sold at 220 Habitat ReStore resale outlets.

Novelis, the leading sustainable aluminum solutions provider and world leader in aluminum rolling and recycling, has partnered with Habitat for Humanity International since 2011. Over the years, the company has donated and pledged more than US$2.4 million to Habitat, as well as participated in a wide range of activities that support Habitat's mission and align with Novelis' Purpose of Shaping a Sustainable World Together. In addition to financial support, the company contributes to Habitat's work  through employee volunteering, recycling partnerships with affiliates and other outreach initiatives.

Ring has partnered with Habitat for Humanity since 2020 to help bolster the safety and security of families and build more connected communities across the country. Ring donated $1 million worth of Ring video doorbells for each new Habitat home built in the U.S. and provided a Ring Protect Plan subscription for the life of each donated device. In 2021 Ring committed to an additional $1 million in product donations.
Ring and Habitat share a commitment to creating safe and secure places for families to grow. With the donation of Ring Video Doorbells, Ring and Habitat will offer families peace of mind when they're at home, and when they're away. The Ring Video Doorbell, equipped with HD video, two-way talk and advanced motion settings, can help supplement neighborhood safety measures and maintain safe communities.
Ring was also a 2021 gold sponsor of Habitat on the Hill, Habitat for Humanity International's annual legislative conference, and is supporting $100K in Neighborhood Revitalization efforts in 2023.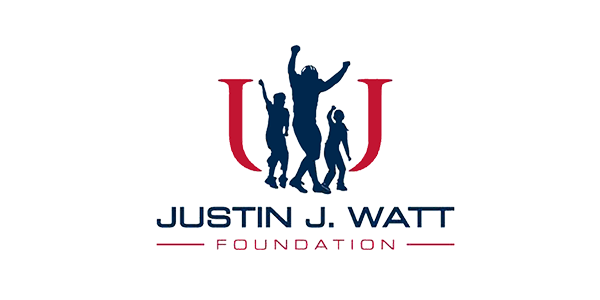 J.J. Watt, former defensive end for the Houston Texans, donated US$2.3 million through the J.J. Watt Foundation in 2018 to support Habitat for Humanity's long-term efforts to repair homes of those affected by Hurricane Harvey in Southeast Texas. The donation was used to repair 75 homes and build five new houses for families impacted by Hurricane Harvey in Jefferson County, Houston, Victoria and Montgomery County.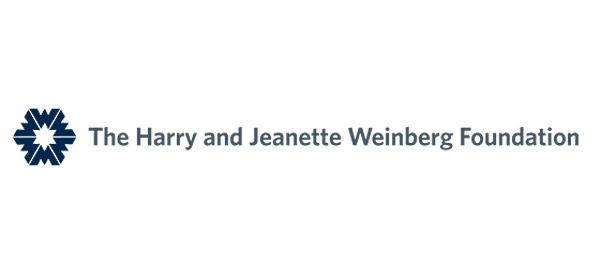 With support from The Harry and Jeanette Weinberg Foundation, low-income older adults in five U.S. communities will receive both the housing improvements and health support to enable them to age safely in their homes. The Weinberg Foundation contributed $1.25 million to support Habitat's replication of CAPABLE, or Community Aging in Place Advancing Better Living for Elders, a program designed by Johns Hopkins School of Nursing. With this financial support, Habitat will partner with healthcare professionals to improve mobility and independence while also providing critical home repairs. This holistic approach enables older adults to age with dignity in their homes and continue to contribute to their communities.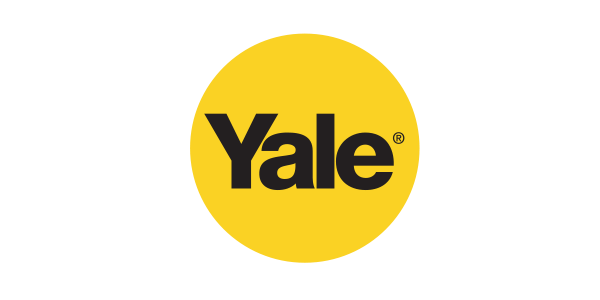 Yale Locks & Hardware made its fifth consecutive five-year pledge in 2021 to support Habitat for Humanity in its effort to create decent, affordable housing. Each year, Yale donates US$1 million in locks, which over the lifetime of our partnership totals nearly 950,000 locks valued at more than US$26 million, to Habitat for Humanity homes primarily in the United States, and additionally in Mexico and the Asia Pacific region. Yale became a national partner of Habitat for Humanity in 2001.
As a 180-year-old security brand, Yale helps secure millions of homes and businesses worldwide as part of the ASSA ABLOY Group. In addition to donating equipment, hundreds of Yale employees have volunteered to help build houses alongside Habitat homeowners. 
$500,000 – $999,999 annually
Cornerstone Building Brands
Dow
Jewish Federations of North America
Johnson Controls
JP Morgan Chase Bank
National Philanthropic Trust
NCAA
NewAge Products Inc.
Nissan Group of the Americas
Resideo
Rocket Mortgage
Simpson Strong-Tie
State Farm
Top Build
Wayfair
Wesco
$250,000 – $499,999 annually
Alliance Data Systems
AARP Foundation
Assurant
At Home
Carrier
Cisco
City National Bank
Credit Suisse
DEKRA Services, Inc.
General Motors
Grifols
HMTX Industries
H&R Block
International Hotel Group
J.M. Huber
Koch Industries
Kum & Go
loanDepot
Mattel Inc.
Mayors
Melville Charitable Trusts
MetLife Foundation
Milwaukee Tool
Moen Inc.
Owens Corning
Procore Technologies Inc.
Proctor and Gamble
Prologis
Proman
Sherwin-Williams
Tango Card
Target
U.S. Bank Foundation
$100,000 – $249,999 annually
@properties
ADP
Amazon in the Community
American Family Insurance
American Signature
Andersen Corporation
Annie Selke Companies
Anson Industries
AppFolio
Aramco Asia Singapore Pte. Ltd.
Arhaus Furniture
At World Properties, LLC.
Avangrid Foundation
Canfor
Central Garden & Pet Company
CIM Group
Citi and Citi Foundation
CLK Multifamily Management, LLC.
Compass Inc.
Constellation
D.A. Davidson
Dal-Tile
Donatos Pizza
Epsilon Data Management, LLC.
FedEx
First Response
Four Hands
GHD Foundation
Giving Good Cards
Global Environment and Technology Foundation
Glu Mobile
Groundworks Inc.
Gypsum Management & Supply, Inc.
Hilton Grand Vacations/Resorts Corporation
Hobo Bags
Hubbell
Infiltrator Water Technologies
Interfor
ISEC Foundation
ITT Inc.
James Hardie
Jasco
Kidde
Lands' End
Lazy Dog
Lendlease Foundation
Marathon Petroleum Corporation
MASCO
Masonite
McCormick Foundation
Milwaukee Tools
Morris Group, Inc.
NRMCA
ORIX Corporation USA
Pilot
Prologis
Rejuvenation
Retirement Research Foundation
SitusAMC
Solo Stove
South Coast Air Quality Management District
SRS Raise the Roof Foundation
Stanley Black & Decker
Tango
Tarkett
The Morris Group, Inc.
Thomas James Homes
Ting Tsung & Wei Fong Chao Foundation
True Value Company
Uponor
UPS
Vacasa
Value City Furniture
Voya Financial
Waterpik Technologies Inc.
Weyerhaeuser Giving Fund
Williams Sonoma
WillScot Mobile Mini
Winnebago Industries Foundation
Wood Real Estate Investors, LLC
WSP USA
Become a corporate partner
Our corporate partners work hand-in-hand with us around the world to provide decent, affordable shelter to families who need it. In return, we provide our partners with a wealth of benefits, including public relations, tax deductions and a positive effect on company morale.
We invite your company to partner with us and support our mission. You can get involved through product donations, financial support, volunteer mobilization, grants and awards programs, raising public awareness and more.
Contact our Corporate and Foundations Programs department
1-800-422-4828, ext. 7540
[email protected]
All rights reserved. Habitat® and Habitat for Humanity® are service marks of Habitat for Humanity International. All names, service marks and related materials are used with its permission. Such use does not constitute or imply the endorsement or recommendation of any company, product or service.