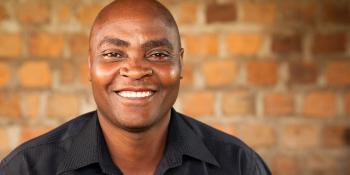 Careers
Europe, Middle East and Africa
Habitat for Humanity is an equal opportunity employer and seeks to employ and assign the best qualified personnel for all of our positions in a manner that does not unlawfully discriminate against any person because of race, color, religion, gender, marital status, age, national origin, physical or mental disability, sexual orientation, veteran/reserve and National Guard status or any other status or characteristic protected by law.
We are currently seeking to recruit:
We are looking for a student available to work approximately 20 hours a week. You would provide administrative support to Volunteer Program Specialist. The tasks include processing volunteer applications as well as assistance with marketing and promotion.  
Your main responsibilities will be to support Advocacy Manager with desk research of poverty housing related issues. You will also support grant proposal submissions and help with administrative tasks. Your working time will be approximately 20 hours per week. 
You will help us to create an online education toolkit which will include lesson plans or activities for European youth between 15 and 18 years old. The purpose of the toolkit is to raise awareness about global housing and land issues and to show how social, economic and environmental well-being depends on prosperity in the rest of the world.
The Donor Relations Officer will work with the Donor Care Manager to support the Europe, Middle East and Africa external fundraising network, assist with the direct front-facing fundraising to raise grants for Habitat for Humanity global programs and help with stewarding the global grant portfolio.
Associate Director - Corporate Engagement
Working under the tutelage of a highly successful Director, this role is fully focused on fundraising, in other words sales and external contacts. You will work with corporations and corporate foundations across dozens of countries, cultures and multiple languages in Europe, Middle East and Africa
View current international positions
Email fraud alert
SPAM emails offering employment opportunities with Habitat for Humanity are in circulation. These emails are not associated with or approved by Habitat for Humanity International. 
Please know that unless you have contacted Habitat for Humanity about a specific position posted on this website, Habitat will not send out general employment solicitation emails (even though they may appear to come from a Habitat email address).