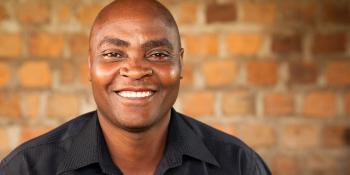 Careers
Europe, Middle East and Africa
Habitat for Humanity is an equal opportunity employer and seeks to employ and assign the best qualified personnel for all of our positions in a manner that does not unlawfully discriminate against any person because of race, color, religion, gender, marital status, age, national origin, physical or mental disability, sexual orientation, veteran/reserve and National Guard status or any other status or characteristic protected by law.
We are currently seeking to recruit:
Entrepreneurship and Innovation Manager
Located in Nairobi Kenya, as an Entrepreneurship and Innovation Manager, you will lead, deliver and support interventions in developing and testing new/improved products and services along with new business models in as far as affordable housing in Kenya. Ultimately, the Innovation and Entrepreneurship Manager will work with entrepreneurship and innovation ecosystems in affordable housing to ensure Habitat for Humanity's works in low income housing is developed and expanded. This will include working with accelerators to identify, nurture and accelerate start-ups and early stage companies that are developing shelter solutions for low-income households, linking in with Habitat for Humanity's shelter Venture fund, entrepreneurs, investors, business mentors, academic institutions, government, regulatory bodies, external consultants and the regional team. This role will interface with other TCIS initiatives in Kenya and the region in terms of supporting and or drawing out a pipeline of innovations. 
Consortium Project Assistant
Habitat for Humanity International is seeking a Consortium Project Assistant to provide support to the reporting process of a three-year project funded by the European Union (EU). The Development-Education, and AwarenessRaising (DEAR) Consortium Project Assistant shall be responsible for his/her work to the Consortium Project Manager. S/he shall cooperate with the persons responsible for finance, monitoring and evaluation and provide  necessary support to the implementation of EMEA activities.

The "Build Solid Ground" project seeks to engage Europeans in 12 countries to expand North-South solidarity inaddressing development issues, such as land rights, through promoting development education in schools,involvement in advocacy campaigns and events, etc.
View current international positions
Email fraud alert
SPAM emails offering employment opportunities with Habitat for Humanity are in circulation. These emails are not associated with or approved by Habitat for Humanity International. 
Please know that unless you have contacted Habitat for Humanity about a specific position posted on this website, Habitat will not send out general employment solicitation emails (even though they may appear to come from a Habitat email address).