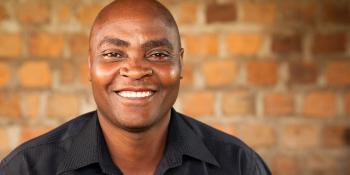 Careers
Europe, Middle East and Africa
Habitat for Humanity is an equal opportunity employer and seeks to employ and assign the best qualified personnel for all of our positions in a manner that does not unlawfully discriminate against any person because of race, color, religion, gender, marital status, age, national origin, physical or mental disability, sexual orientation, veteran/reserve and National Guard status or any other status or characteristic protected by law.
We are currently seeking to recruit:
Learning and Organizational Development Manager
As a Learning and Organizational Development Manager you will work in the following areas: talent management, people and leadership development, learning strategies, innovation and capacity development, succession planning, knowledge management and learning systems. This position will be based either in Pretoria or Bratislava depending on where the candidate is located.
Located in Bratislava Slovakia, as a Donor Relations Officer, you will offer high quality back-office support to Habitat Europe, Middle East and Africa front facing fundraisers, to acquire and maintain current partnerships project portfolio. 
View current international positions
Email fraud alert
SPAM emails offering employment opportunities with Habitat for Humanity are in circulation. These emails are not associated with or approved by Habitat for Humanity International. 
Please know that unless you have contacted Habitat for Humanity about a specific position posted on this website, Habitat will not send out general employment solicitation emails (even though they may appear to come from a Habitat email address).