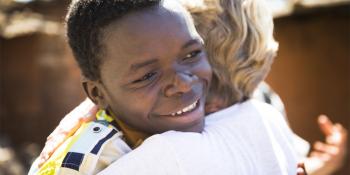 Philanthropy partners
Europe, Middle East and Africa
Today, one in four people do not have a decent place to live. Some people are struggling in unsafe, insanitary and insecure housing. Others are trapped by man-made or natural disasters, which have devastated their lives through no fault of their own. 
Habitat for Humanity is a global, nonprofit organisation working to solve what we call 'the silent emergency' – the growing housing problem facing people in the poorest communities across Europe, the Middle East and Africa. 
If you believe everybody deserves a decent home to live in and you want to be able to make a difference, please contact us.
We want to partner with like-minded philanthropists to change this dreadful situation. We want to hear your ideas, to understand your goals and turn your passion and resources into a powerful philanthropic partnership that delivers impact.
Why to partner with Habitat for Humanity
Our experience and expertise means you will have a partner with the local and international knowledge and networks to help you design the 'right' philanthropic program for the relevant context.
Our geographic reach means we can design and deliver programs directly to the people you want to help. Children, orphans, women, refugees, the disabled or the elderly – wherever they are suffering. Habitat's network and reach also means our team can help you find the right program in other parts of the world, even if it is outside of Europe, the Middle East and Africa.
Our stability and history means you will be working with a partner with the values and governance to ensure our partnership is effectively and efficiently managed, with the maximum funding reaching people who need it most.
Habitat is as creative, flexible, committed and passionate as you are. We have world-class management systems to ensure your program delivers results and an approach to partnerships, which is personal, open and tailored.
Contact us to find out how we can work together. Because together, we can bring about change.