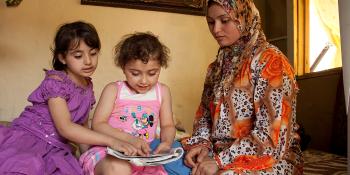 Stories from the Middle East
Our mission in the Middle East is to build a safe and stable environment where families and communities can thrive. Today, millions live in overcrowded informal settlements or old houses that provide little protection from extreme weather or intruders.
In the Middle East, we do not only upgrade homes and communities, but also cooperate with schools and support vocational training for refugees.