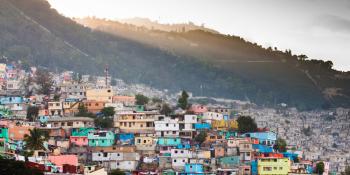 Build Solid Ground
funded by the European Union
By 2050, the world's urban population is expected to double, making urbanization one of the most transformative trends of the 21st century. If managed well, it can be a powerful tool for economic development.
To talk about urban issues is a goal of 14 partners and one project – Build Solid Ground funded by the European Union. They are from seven EU countries - Bulgaria, Hungary, Ireland, Poland, Romania, Slovakia, and the United Kingdom - and will run the project for three years.
Visibility leads to accountability
Hence, we want to hold governments accountable to the commitments they made with the adoption of the Sustainable Development Goals and the New Urban Agenda – two global frameworks that form a collective blueprint for sustainable urban development for decades to come. We want to inform Europeans about these commitments, engage them to support global housing and land issues and show how our social, economic and environmental well-being depends on prosperity in the rest of the world.
What are the critical issues for people in cities?
Land rights: millions of people live in fear of losing a home since their rights to the land are not documented.
Gender equality: major gaps exist between law and practice on women's land rights; closing these are crucial to eliminate extreme poverty.
Urbanization and slum upgrading: people move to cities for work, one out of seven lives in a slum; property rights and technology could be one of the first steps to improve urban environments.
Some partners will talk about migration and climate change as people are increasingly forced to leave their countries in search of new homes. And affected host communities are under pressure to provide decent housing solutions.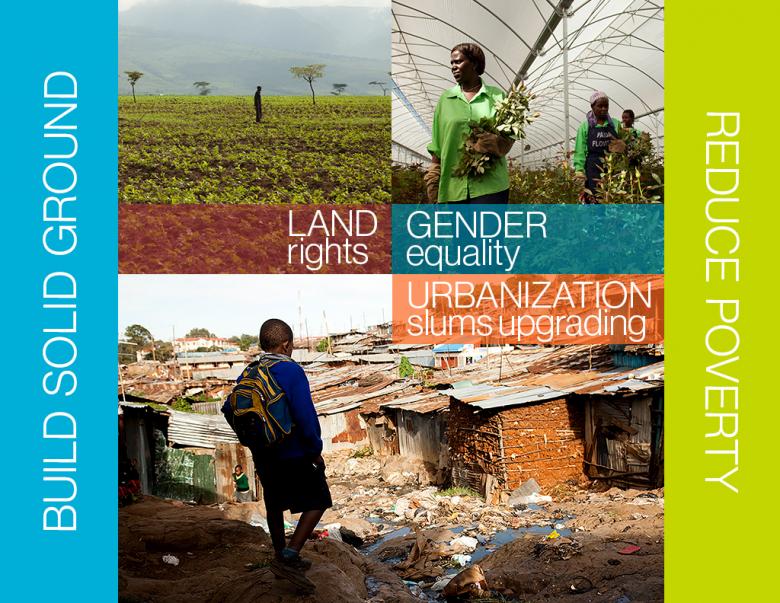 What we want to do?
Educate Europeans about global development needs and solutions for housing and land in cities.
Offer specialized non-formal learning for interested groups on land, gender equality, housing and poverty reduction and show interdependences between Europe and the Global South – the developing countries of Africa, Central and Latin America and Asia.
Motivate Europeans to volunteer and take action for housing and land rights.
Who will do it?
Advocacy resources:
This project is a part of Habitat's global advocacy campaign to improve access to land for shelter Solid Ground. To learn more about the project, please contacts us at [email protected].
This page is created and maintained with the financial support of the European Union. Its contents are the sole responsibility of Habitat for Humanity Europe, Middle East and Africa and do not necessarily reflect the views of the European Union.