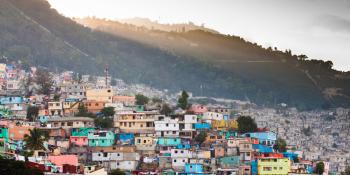 Build Solid Ground
funded by the European Union
From 2017 to 2021, Habitat for Humanity led a consortium of 14 partners from seven European countries (Bulgaria, Hungary, Ireland, Poland, Romania, Slovakia, and the United Kingdom) to engage young people and Europeans citizens in support of the Sustainable Development Goals (SDGs). More than 18 million people have seen or heard our messages and we have reached more than 66 million people through our social media communications.
Our Build Solid Ground project was funded by the European Union. We focused on raising awareness in these areas: land rights, gender equality and slum upgrading. And worked to achieve three objectives:
Increase Europeans' awareness about housing and development issues.

Enhance critical understanding of housing and development topics through formal and informal learning.

Increase engagement in global development opportunities.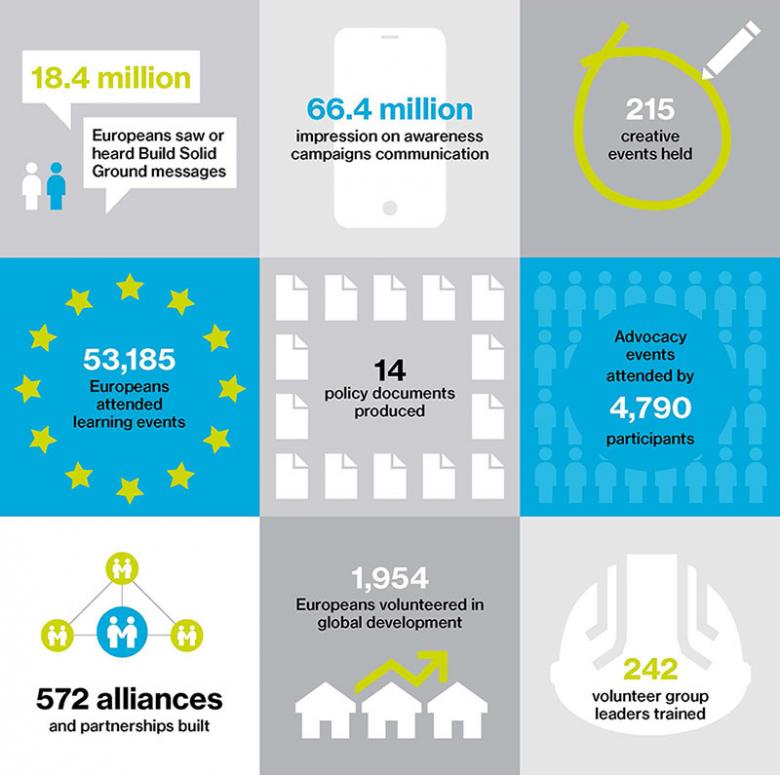 We held 215 creative events, including our amazing exhibition and IKEA store installation, It all starts at home. More than 53,000 Europeans attended learning events. We have also developed online learning resources:
Project partners created different materials and engaged journalists to cover development and housing issues in their region and globally.
Build Solid Ground also offered opportunities to get involved in international development through volunteering trips in different countries around the world: Jordan, Malawi, South Africa and Nepal. Nearly 2000 people took part in these volunteering trips.
We have developed policy papers and ran an online petition campaign to put housing and development topics on the political agenda. More than 4700 people attended advocacy events. Some of our policy publications:

Final report for our Build Solid Ground project is available here.
Who did it?