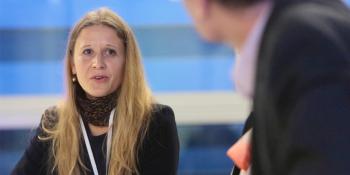 Advocacy
Europe, Middle East and Africa
Habitat for Humanity is a global, nonprofit housing organisation and advocacy is an important pillar of our organisation's work.
Our advocacy initiatives advance systemic approaches to ensure that everyone's right to access decent, affordable housing becomes a reality. We conduct our advocacy efforts in a nonconfrontational and nonpartisan way.
We define advocacy as a holistic strategy for improving policies and systems. Our strategy includes influencing public opinion and encouraging decision-makers to adopt policies and practices that shape housing and human settlements. We conduct advocacy at community, local, national, continental and global levels throughout Europe, the Middle East and Africa.
Access to land for shelter is an obstacle to adequate housing. In response, we launched a global campaign called Solid Ground. The campaign has four subthemes that focus on the security of tenure, women and property rights, slum-upgrading and disaster resilience.
We seek to change public opinion on residential energy efficiency and facilitate the dialogue between stakeholders to reduce energy poverty in Eastern Europe. You can see our related advocacy work at getwarmhomes.org/policy.
We seek to ensure affordable housing for all. Read more about the latest research to which we contributed - Analyzing the potential for catalytic capital investment in the affordable housing sector of Eastern and Southeastern Europe here.
We also cooperate with many coalitions and partners from the public and private sectors. We welcome the opportunity to discuss with you how we might work together to achieve our common aim – a world where everyone has a decent place to live.