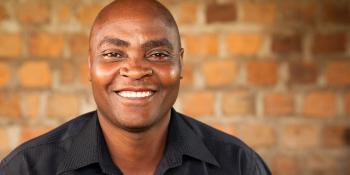 Careers
Europe, Middle East and Africa
Habitat for Humanity is an equal opportunity employer and seeks to employ and assign the best qualified personnel for all of our positions in a manner that does not unlawfully discriminate against any person because of race, color, religion, gender, marital status, age, national origin, physical or mental disability, sexual orientation, veteran/reserve and National Guard status or any other status or characteristic protected by law.
We are currently seeking to recruit:
Knowledge and System Administrator
We are looking for a Consultant to help the Human Resources/Learning and Organizational Team in Bratislava with the design and administration of internal online systems, such as the Area Office intranet sites and other internal platforms and creating knowledge products such as infographics, visuals and toolkits.
The Chief of Party - Clean Energy (Uganda) will lead the implementation and continuous development of initiatives aiming to improve and increase the use of clean energy at the household level in Uganda. Initially, this will focus on the design and construction of a solar power facility, with corresponding micro-grid and distribution networks.  
The main responsibilities would be to support the Advocacy Senior Specialist in Pretoria. This would include desk research, preparation of grant proposals, arranging conferences and drafting official correspondence with business partners.
The role of the Volunteer Programs Specialist in the HFHI EMEA Area Office is to maintain and improve the quality and volume of Volunteer Programs across the region and the international volunteer sending program (Global VIllage - GV) coordinated by AO.
In this position you would be responsible for the process and system for tracking a portfolio of projects. The purpose of the position is to support Area leadership team decision making process about funding opportunities and resource allocation with portfolio level data and reports.
Associate Director - Foundations, Organisations and Institutions
We are looking for a front-facing fundraiser responsible for the development and implementation of the overall FOI strategy in the region of Europe, Middle East and Africa for securing new and renewed grant funding in support our mission.
View current international positions
Email fraud alert
SPAM emails offering employment opportunities with Habitat for Humanity are in circulation. These emails are not associated with or approved by Habitat for Humanity International. 
Please know that unless you have contacted Habitat for Humanity about a specific position posted on this website, Habitat will not send out general employment solicitation emails (even though they may appear to come from a Habitat email address).