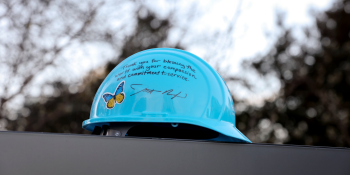 Rosalynn Carter's impact on Habitat
For more than three decades Rosalynn Carter and her husband former U.S. President Jimmy Carter donated their time and voices to help Habitat build alongside families across the globe. Together, the Carters traveled 167,279 miles worldwide, building with future homeowners and fellow Carter Work Project volunteers and raising awareness for Habitat's mission.
Since 1984, the Carter Work Project has touched lives around the world by:
Helping build, repair and rehabilitate 4,417 houses.
Working alongside 106,100 volunteers.
Building in 14 countries.
This collection of memories captures Mrs. Carter's hands-on commitment to Habitat's mission and reflects her extraordinary legacy.