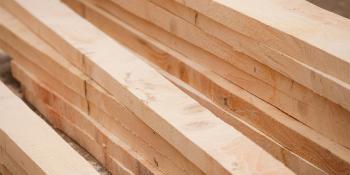 Habitat home construction technologies
Habitat for Humanity builds durable, healthy and sustainable houses at the lowest possible cost. Below you will find information and training resources, as well as project examples of Habitat building energy-efficient, healthy and sustainable houses.
Sustainable building
What is sustainable building?
Sustainable―or "green"―building means designing and constructing houses that are efficient and durable, that use less resources, are healthy to live in and are affordable.
Habitat builds sustainable homes using construction standards that focus on water and energy efficiency, safety and health, and materials conservation.
Why build sustainably?
We build sustainably to take better care of our environment, our homeowners, and our volunteers. Our goals are to reduce the home's monthly and life cycle costs and increase efficiency and durability while providing healthy environments.
How is Habitat building sustainably?
Habitat works in concert with many partners to continually improve the quality of our homes and the building process.
We find green building techniques and materials that are comparable in price to traditional counterparts.
We continually seek new ideas and educate the volunteers that work on each build site.
Help Habitat build sustainable homes in your community
Use this search function to connect with Habitat in your community and learn about volunteer opportunities in your area.
Energy efficiency
Fact sheets
The following fact sheets provide basic how-to information for creating a more energy-efficient home. 
Safe and healthy housing
Healthy air quality
The first stage in building healthy housing is addressing key indoor air quality issues in the design and construction process. Habitat home construction addresses moisture and mold, proper intentional ventilation, radon, and carbon monoxide.
Maintaining healthy air quality
Additional healthy indoor air quality issues like the ones below can only be addressed by homeowners themselves:
The effects of second-hand tobacco smoke on family members.
The impact of household pesticides and harsh chemicals on water sources and general health.
The proper maintenance of a home to reduce its impact on asthma sufferers.
Download the free booklet, "Keeping your home healthy," in English or Spanish
After moving into a new home, adults and children may find indoor air problems that can be controlled through simple home care steps. We hope that this booklet helps you keep a healthy home for you and your family.
Keeping your home healthy (English)
Color version (1MB .pdf) | Black and white version (800kb .pdf)
Como mantener su hogar saludable (Español)
Versión del color (1MB .pdf) | Versión blanca y negra (800kb .pdf)
More information on indoor air quality issues
Lead safety
While most Habitat housing is new, some of our local affiliates rehabilitate older housing. If the housing was built before 1978, this practice may expose construction workers and homeowners to lead from lead-based paint.
Learn how to rehab safely by starting with this important lead safety information
Important lead resource websites
If you have ideas to share or would like more information about Habitat's construction technologies, please contact us at [email protected].
Subscribe
Get the latest Habitat news, volunteer opportunities, DIY tips and more ways to get involved.