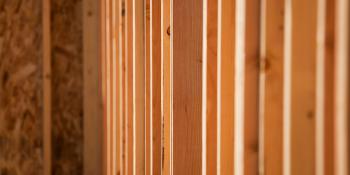 Habitat home construction project examples
Habitat is building energy-efficient, healthy and sustainable houses in communities around the world.
Fifteen years of Energy Star® building
Since 1995, Habitat for Humanity has partnered with the Florida Solar Energy Center and the Department of Energy's Building America program.
The U.S. Environmental Protection Agency has provided additional funding, support and professional guidance.
With these partnerships, we have produced thousands of houses that are energy-efficient, durable and have healthy indoor air quality.
Building LEED certified homes
The Leadership in Energy and Environmental Design, or LEED, is a third-party certification program and the nationally accepted benchmark for the design, construction and operation of high performance green buildings and homes.
LEED for Homes is a rating system that promotes the design and construction of high-performance green homes. Across the United States, Habitat affiliates are building more LEED certified homes.
Some examples of Habitat for Humanity's sustainable building