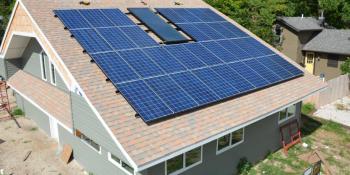 Affordable energy efficiency in Missouri
The city of Columbia, Missouri, has partnered with Show-Me Central Habitat to build the city's first net-zero house.
After winning a citywide competition seeking the most energy-efficient proposal, Show-Me Central Habitat was awarded seed money and built the two-story home incorporating solar panels, LED lighting, an energy recovery ventilator, and what executive director Bill View calls "insulation on steroids." The result is a home so energy efficient that it is projected to create more energy than it uses, based on a family of four.
A single mom with two children is Columbia's newest Habitat homeowner in what View describes as a "total win-win" for the city and Habitat. Both are monitoring the data provided to see which aspects of the building they might use in other homes.