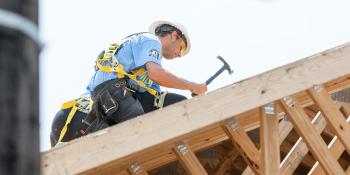 Habitat AmeriCorps Build-a-Thon: 10 years after Katrina and Rita
The 2015 Build-a-Thon celebrates the 20 years of Habitat AmeriCorps and commemorates the 10th anniversary of Hurricanes Katrina and Rita in New Orleans.
Editor's note: Habitat for Humanity's 2015 AmeriCorps Build-a-Thon takes place May 19-31 in New Orleans, Louisiana. This year's event celebrates the 20th anniversary of AmeriCorps and kicks off local commemoration of the 10th anniversary of Hurricane Katrina.
---
I grew up in a family of volunteers — my parents work through their church and even their own program to feed the homeless in their community. I didn't intend to stay in New Orleans for long and certainly not for good.
Given the sad eyes but appreciative looks of those who had lost so much, it was hard not to go all in. And the volunteers I worked alongside, many with little or no connection to the community, also inspired me.
I know I will continue to be inspired as hundreds of current and alumni AmeriCorps, many again with no connection to my adopted city, join local volunteers and Habitat partner families to build 10 new homes in the New Orleans East area. Habitat's 2015 AmeriCorps Build-a-Thon celebrates a 20-year partnership between Habitat and AmeriCorps, a partnership that has been key to rebuilding not just New Orleans, but the U.S. Gulf region hit first by Katrina, then Hurricane Rita a month later.
New Orleans Area Habitat has built or renovated over 800 homes since Katrina, 58 of them in the area where AmeriCorps members will be working over the next two weeks. Since Katrina, we also have gutted over 2,400 homes, with AmeriCorps playing a big role in that effort.
When I arrived in New Orleans 10 years ago, I landed a job as volunteer coordinator with East St. Tammany Habitat, on the north shore of Lake Pontchartrain. I lived in a church and thought about the people whose water-soaked houses were being gutted or knocked down altogether. While my job was important, my passion was for hands-on work. I quit but continued to volunteer with the affiliate on build sites during the day, working in a movie theater at night to pay the bills.
I then got hired as an AmeriCorps doing construction with New Orleans Habitat. In that year of service, it was difficult to know if what I was doing was making a difference. I had a hard time coping with the level of devastation, with the streets turned into slalom courses of debris from the contents of homes, drywall and all. I began to take comfort in little things, like the profound impact that returning an unearthed trinket could have on someone whose home we had just knocked down.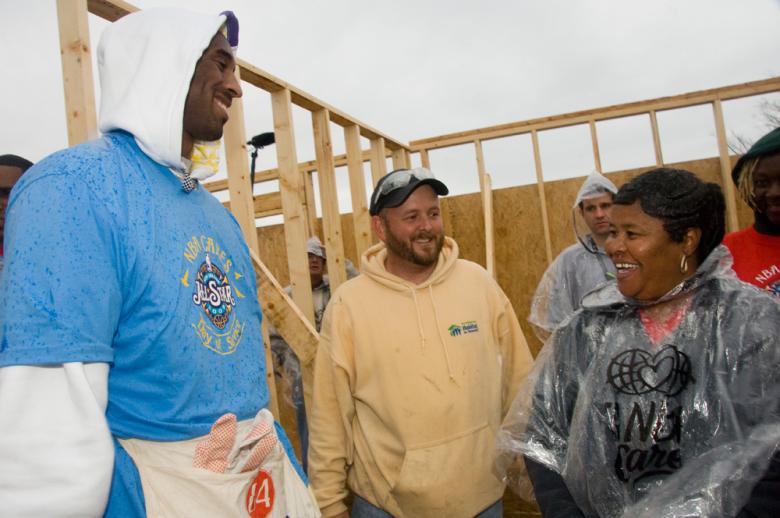 Habitat Gulf Coast affiliates have built, renovated or repaired more than 4,300 homes in response to Hurricanes Katrina and Rita. In two weeks, thanks to AmeriCorps, there will be another 10 houses added to the plus column. While there is still a lot of work to do and some neighborhoods are slow to come back, I can honestly say that the city — and the whole region — has made a lot of progress.
As for me, I am a more compassionate, more giving person. And I recognize the importance of experiencing life's moments.
– New Orleans Area Habitat construction supervisor Scott Pointer