An upcycled art show fundraiser benefits a reopened ReStore
Prior to the opening of "Doors to the Future: Upcycled Art Show and Fundraiser," artists from the community were encouraged to pick up a door from the Bend Area Habitat for Humanity ReStore and create their own work of art or a new functional piece of furniture. Many artists salvaged doors that were missing a frame, a match or were just downright unusable. With a little creativity and a lot of work, the artists transformed the doors. Their final works made our jaws drop.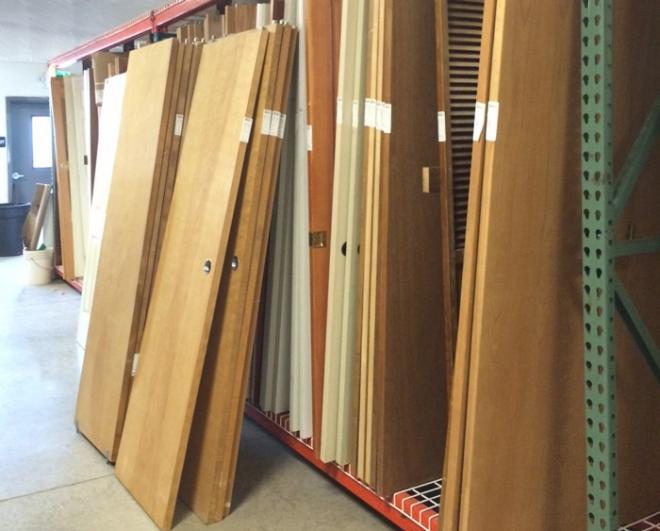 This Hall Tree made by Brad Pinkert, a ReStore volunteer, took the highest bid at 375. Brad used an already distressed door, distressed it even more and added a storage trunk and rustic metal hooks for functionality.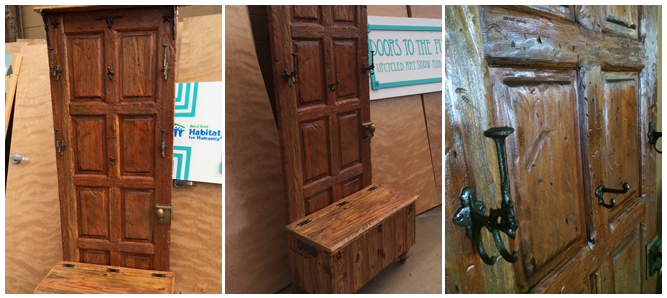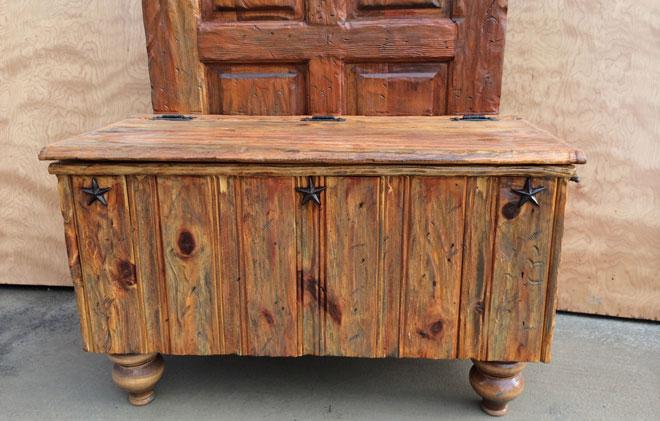 Kyla Milaine has been using her local ReStore to repair her 1930s home in Bend, Oregon. Her work, Santa Fe Quilt, won the People's Choice Award from in-store and online votes. It was a steal for 240! She used an armoire door and carefully cut and tacked pieces of metal to create this gorgeous design.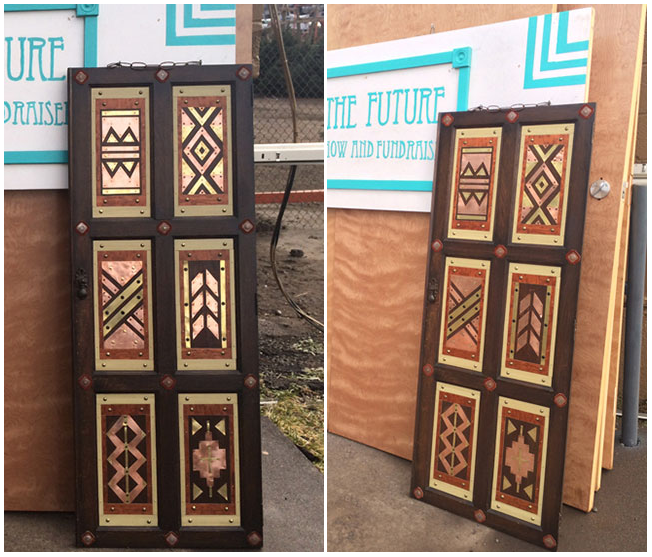 ReStore's CUP (Creative Upcycled Projects) Team created their Northwest Map work of art with a plain door, map of the Northwest and some paint and cork, and it sold for 200!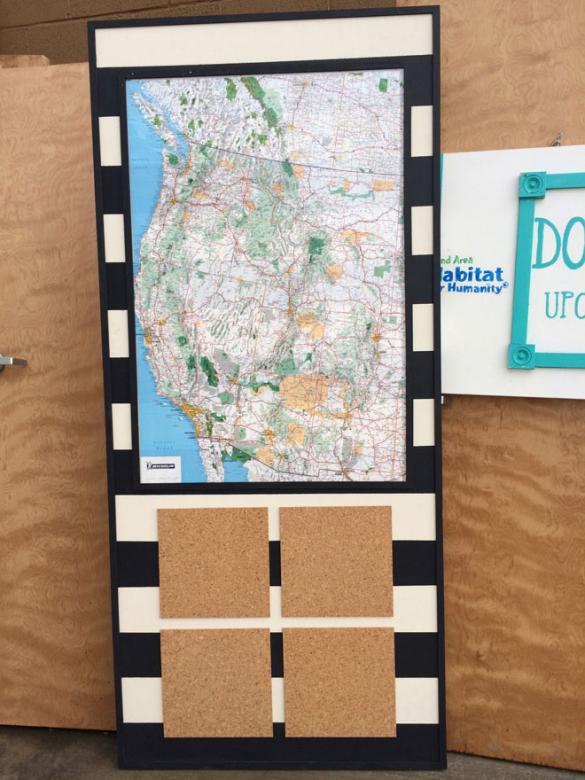 Corie Ball used a small cabinet door and tile and smoothed it out with epoxy to create this end table. It sold for 45.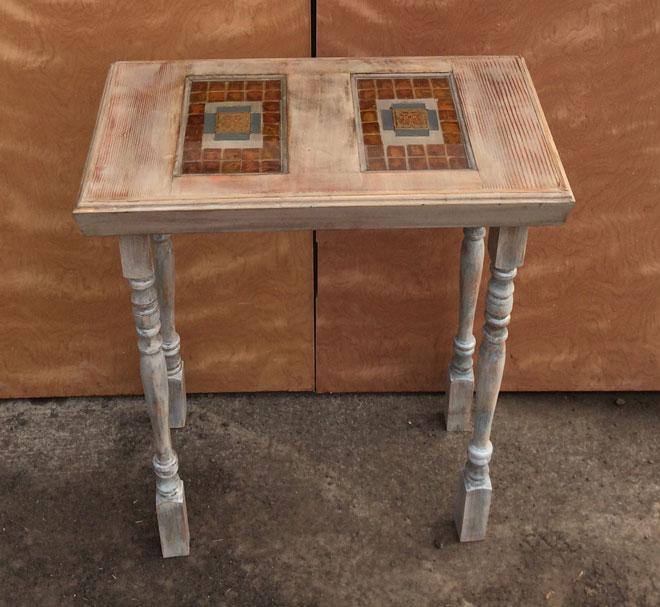 Undercover Quilters, a local quilting group, highlighted the landscape of Bend, Oregon with their piece Let's Play Outside! They made the collaged scene with fabric then created a glass finish on top with layers upon layers of clear paint. What makes this piece even cooler? The bottom half is a chalk board! This piece sold for 150. One of the artists in Undercover Quilters, Sally Black, also works for Habitat. She focuses her time on one of Habitat's wonderful programs, Cars for Homes.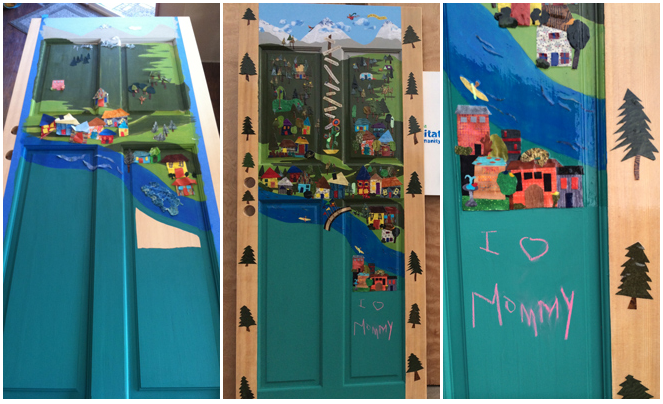 All in all, the art show was a success! It inspired the community to find value in the unconventional by thinking creatively and raised 1,340 to support Habitat's mission. Each door symbolizes that with creativity and community, we can break the cycle of poverty with adequate housing.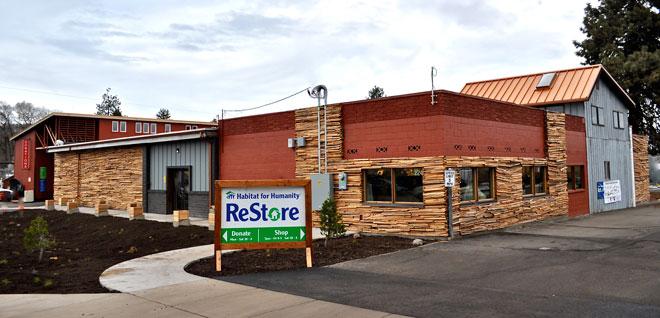 See all of the finished products from the art show and fundraiser.
When one door closes, another opens, and with ReStore, when one door is reclaimed, the possibilities are endless!
Paige Shull is an AmeriCorps VISTA from North Carolina serving at the Bend Area Habitat for Humanity. She is an anthropology and global studies graduate from the University of North Carolina and is having a great time exploring the Pacific Northwest.