Before and after: Restoring vintage furniture and antiques
They just don't make 'em like they used to. Habitat ReStores are chock full of vintage furniture gems and antiques that are often much more interesting and sturdy than the budget options you might find at chain stores. With a little imagination and paint, you can breathe new life into any previously-owned piece, and it will last you for years. Check out these six examples of fabulous, "like-new" projects.
Vintage dresser
Old dressers were built to last! You can easily extend the life of a scuffed-up dresser by sanding down the scratches and applying a thick paint, like chalk paint. The use of stencils here looks fabulous and is easy to do.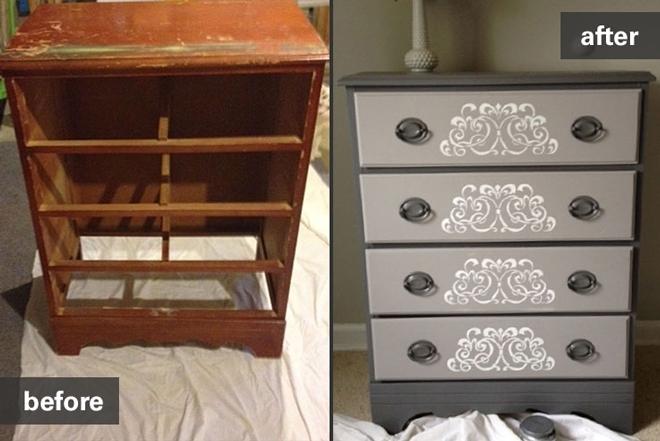 Reupholstered chair
An older chair with outdated or faded fabric can easily be updated with a little paint and upholstery. All you need to refresh the fabric is a staple gun.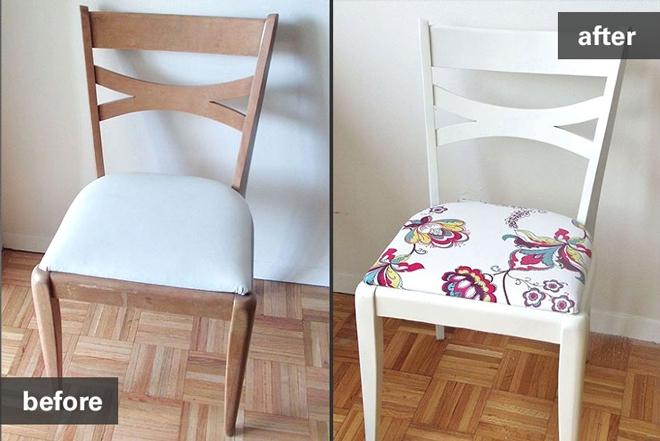 Antique dresser
Antique pieces have some of the most interesting shapes and features. You needn't pass one over just because of surface blemishes! Here is another fun idea for thick, chalk-based paint. You, too, can create consistent stripes by marking out our sections with painter's tape.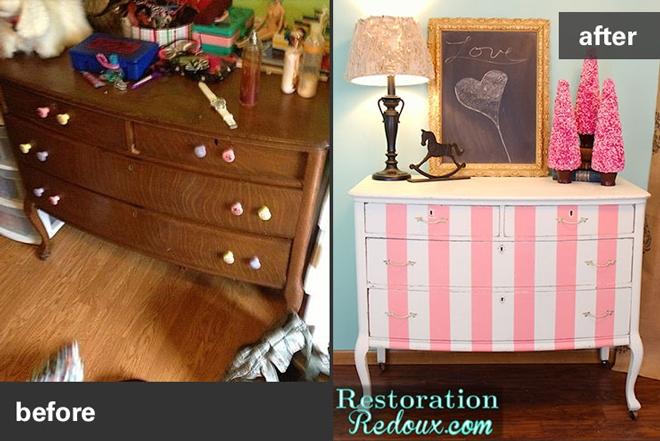 Decoupage table
We found these gems for just 20! She transformed them into mini pieces of art with a fresh coat of paint and a little decoupage using scrapbook paper. You can mix up different colors of Annie Sloan Chalk Paint to get the exact color you need to match the rest of your decor or your grand vision!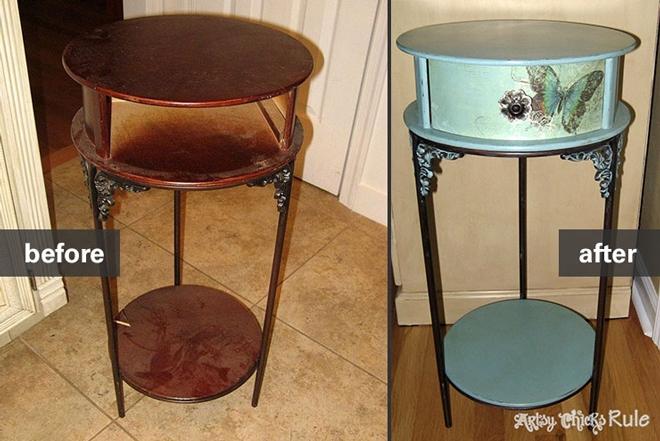 Antique end tables
Painting over scuffed and damaged wood allows the original features and details to really shine through. Did you notice the handsome lines on the legs and trim on the drawers in the before photo? The crisp white paint really makes them pop!
Child's dresser & bookshelf
Children's furniture is the perfect item to source from the thrift store. You can paint over absolutely any imperfection with enough coats of paint, and it's ripe for opportunity to use fun, bright colors! As an added bonus, it's definitely easier to repaint the furniture rather than the whole room when they start to crave the "big kid" look.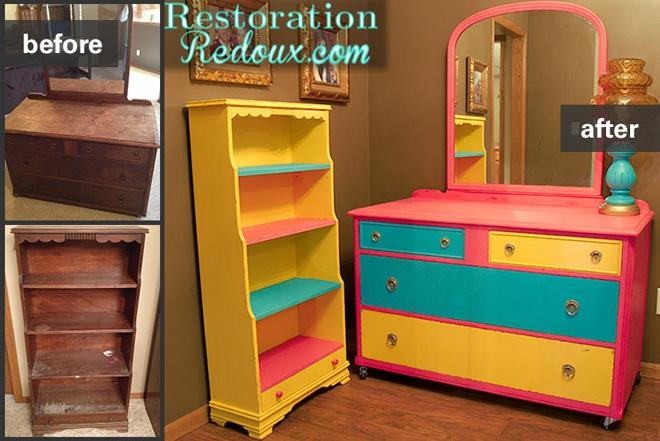 You can create any look you wish with old furniture and a little paint. Consider it your blank canvas! You can learn all the best tips and tricks for spray-painting absolutely any kind of furniture from this handy guide on Hometalk or by following @Diana_at_Work.