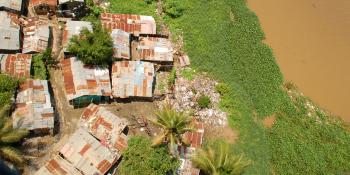 Building community resilience in the Dominican Republic
Habitat Dominican Republic — in partnership with Plan International UK, Plan DR and Oxfam and with a grant from the European Community Humanitarian Aid and Civil Protection Office — has developed a project to help build resilience in communities vulnerable to disasters in the Azua province.
The project will help municipal and state authorities develop emergency plans and install a better communications system. Officials will identify and train networks for prevention, mitigation and response and will work to reduce risk in schools and among people with disabilities.
"Working with Oxfam and Plan DR to reduce and mitigate the risk of disasters is of utmost importance," says Cesarina Fabian, Habitat Dominican Republic national director. "Reducing vulnerability and building community resilience puts us on the path to the fulfillment of our mission."