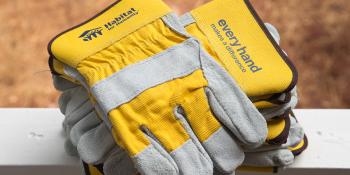 Communities work with Habitat to lift up their neighborhoods
The goal seems simple enough: improve the quality of life of people and the neighborhoods they call home.
The "how" is more complicated. Together, local communities and Habitat for Humanity have developed a new tool, called the Quality of Life Framework, that aims to lift up and bring lasting change to neighborhoods across the United States.
"The framework essentially lays out a process that residents and local partners can follow together to improve quality of life in a neighborhood," says Kelly Cox, Habitat's associate director of neighborhood revitalization.
Relying on residents' dreams and concerns about their neighborhood, the Quality of Life Framework calls for building a strong sense of community and acting on shared resident and community objectives. Depending on the neighborhood, these goals could include improved housing, safety and economic opportunity.
Over five years, local communities and Habitat are testing the framework. The Robert Wood Johnson Foundation — along with Lowe's, Wells Fargo, General Motors, H&R Block and the Elizabeth Anton Habitat for Humanity Fund — are financial supporters of the initiative.
Here are snapshots of the participating communities, their challenges and aspirations.
Charlottesville, Virginia
Southwood Mobile Home Park is on the verge of a major transformation thanks to its residents and Habitat Greater Charlottesville. Community members have been front and center in the redevelopment process for the 120-acre park into a permanent, sustainable mixed-income neighborhood – from giving feedback on the placement of recreation areas and open space to naming new roadways and sharing their housing goals with financial counselors, architects and engineers.
When Habitat Greater Charlottesville purchased Southwood in 2007, the organization pledged to develop a community that met the needs of the park's 1,500 residents and help them secure lasting property rights through affordable homeownership. "We are committed to the non-displacement of our community members," says Rush Otis, director of Southwood redevelopment at Habitat Greater Charlottesville. "That is why we do things with the neighborhood and not to it, which means inviting residents in and making decisions together." A site plan co-developed by residents and Habitat Greater Charlottesville was approved in 2020, and residents celebrated the milestone with a ribbon-cutting ceremony. The first phase will kick off in 2021 with the construction of up to 155 affordable homes.
Dacono, Colorado
Residents of the close-knit Dacono neighborhood The Glens worked together to find the best way to serve their community during the COVID-19 pandemic. "Our resident-led coalition, The Pride of the Glens, is comprised of dedicated and passionate individuals who have a heart for service," says Krystal Winship Erazo, neighborhood revitalization manager for Habitat St. Vrain Valley. "For us, this year was about taking care of each other and ensuring basic needs were being met."
The coalition allocated neighborhood revitalization funds to help community members secure groceries and access housing and utility assistance through a local agency. Their efforts benefited more than 80 families. Community members also participated in a socially distant neighborhood clean-up, to improve the neighborhood while also lifting each other's spirits.
Lafayette, Louisiana
Through the tireless efforts of the McComb-Veazey Neighborhood Coterie, the Community House in Lafayette's historic McComb-Veazey neighborhood recently opened an outdoor market to ensure residents have access to nutritious food options. Once a boarded-up home, the Community House was rehabbed by the coterie — a coalition of residents and community stakeholders, including organizational partners like Lafayette Habitat. The Homegrown Pop-Up Market, located on a lot adjacent to the Community House, is open twice a month and features vendors from its business academy program and other area businesses.
"Our neighborhood is in the middle of a food desert," says Tina Shelvin Bingham, chair of the McComb-Veazey Neighborhood Coterie and Lafayette Habitat's community development director. "We wanted our community members to have access to fresh produce and be able to support local vendors."  The Community House also spruced up its outdoor areas this past year, adding a new fire pit and lights. Residents also adopted trees as part of a neighborhood beautification project.
Long Beach, California
On Día de los Muertos, the Day of the Dead, community members gathered for a celebratory caravan through the streets of their Washington neighborhood in Long Beach. The cultural event featured 30 cars decorated with signs, balloons and brightly colored paper flowers. In previous years, the annual neighborhood event took place in a local park with Aztec dancers, music and activities. Converting the event to a caravan provided an opportunity for residents to build on their community organizing skills while connecting safely with each other during the COVID-19 pandemic.
"Activities like the caravan are the first step in growing a sustainable community and developing skill sets in residents where they can ultimately participate in real, lasting change," says Dinesa Thomas-Whitman, director of outreach, advocacy and policy at Habitat Greater Los Angeles. "Today it's a caravan, but tomorrow they're going to be at a council meeting advocating for parks or funding." Toward that end, in 2020, eight Washington residents successfully applied for Small Spark Grants. The grants allow community members to determine how best to invest in their neighborhood while helping them develop leadership skills, project implementation and small-grant writing skills. Each grantee was awarded up to $300 to implement their plan, which range from beautification projects like cleaning up the local skate park to creating motivational signage.
Moncks Corner, South Carolina
The Community's Hope Impact Center is a cornerstone of the Wall Street neighborhood in Moncks Corner. Developed through a partnership between Grace R.E. Church, Habitat Berkeley County, the Grace Impact Development Center and the Wall Street Neighborhood Coalition, the center's grounds include a community garden and the Harvesting Hope Food Pantry. In 2020, the food pantry grew its capacity to serve more than 200 families a month to accommodate an increased need during the COVID-19 pandemic.
Residents also took part in a Tower Garden food program, donating their first harvest to the food pantry and maintaining the garden to provide fresh fruits and vegetables for their own homes. Shelah Durant, director of the Community's Hope Impact Center, says out-of-the-box thinking like holding "park and chat" events where residents remain in their cars for meetings has been critical in bringing the community together during an extraordinary year. "We have still been able to do what we do best and involve residents in the development process," Durant says. "I'm excited about how we are evolving and managing to find creative ways to work together." Moving forward, community members plan to focus their revitalization efforts on health issues, supplemental education, a single-mother's support group and community communications.
Muncie, Indiana
In 2015, Greater Muncie Indiana Habitat founded the 8Twelve Coalition, a neighborhood revitalization initiative serving two neighborhoods on Muncie's south side. The effort is largely maintained by five resident leaders who helm steering committees, raise awareness and connect people to resources and opportunities. Throughout the pandemic, these leaders flexed their creativity to ensure neighbors were connected to each other and to much needed emergency resources including housing and food assistance. "In a way, the pandemic really refocused our work and our sense of community," says Jena Ashby, director of impact and programs for Muncie Habitat, a convening member of the 8Twelve coalition.  
Rooted in this newly strengthened social cohesion, home repairs and new home construction were completed on schedule thanks to the help of a small group of devoted, repeat Habitat Muncie volunteers. The community garden saw an uptick in usage and development, and the local pocket park will be expanded to accommodate the increased demand for outdoor space.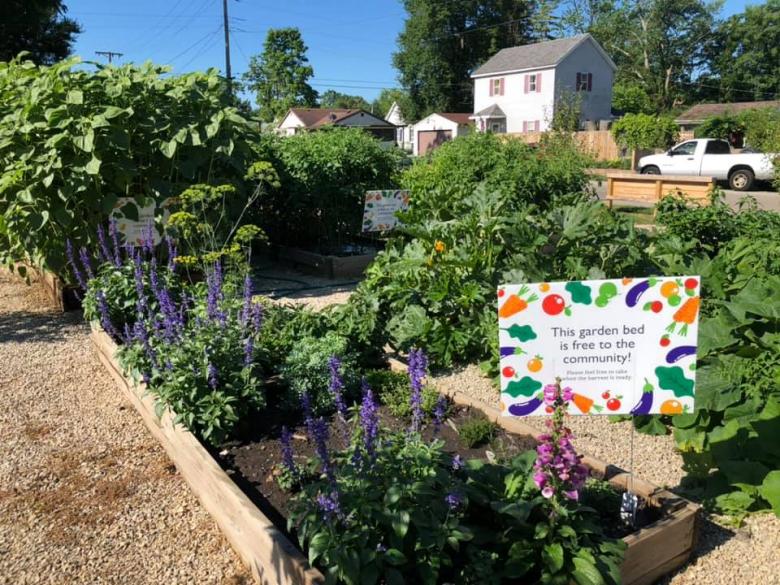 Philadelphia, Pennsylvania
In 2018, Habitat Philadelphia partnered with the neighborhood advisory committee in Sharswood, a small, diverse neighborhood in Northern Philadelphia, to form the Brewerytown Sharswood Neighborhood Coalition. The coalition provides residents the platform and tools to become leaders and decision-makers in the future of their rapidly changing neighborhood. And despite the limitations posed by COVID-19, residents' passion for and commitment to the betterment of their community steadily pushed the work forward.
Recent successes include the creation and funding of adult and youth courses at the community computer lab that will begin once COVID-19 safety requirements lift; continued development of North Philadelphia Peace Park's green space, community garden and wellness curriculum; and completion of 20 affordable Habitat homes in the center of the neighborhood. The coalition has also been busy planning a new grant-funded project aimed at developing five spots across the neighborhood where residents — young and old alike — can find moments of fun. Named Discovering Sharswood, each site will be an interactive play space that will celebrate the history and vibrancy of Sharswood while promoting play and literacy.
Pittsburgh, Pennsylvania
Habitat Greater Pittsburgh and the Larimer Consensus Group have partnered to revitalize the working-class Larimer neighborhood, while helping residents realize their power and potential in the process. "It starts by listening," says Grace Taylor, community engagement specialist for Habitat Greater Pittsburgh. "We continue to hold sessions to hear from people regarding what they want to see in their neighborhood, what should stay and what should change — and what they can do to help us get there."
These resident-led efforts include food drives to support families economically impacted by COVID-19, home renovations — completed by minimal crews of socially distanced Habitat staff — to help families shelter in place, expansion of the local community garden, increased lighting in public spaces to improve public safety and community clean-ups. In addition to these ongoing initiatives, in the year to come, residents, including youth, will be able to apply for one of a dozen mini grants to complete revitalization projects of their choosing. "The grants will not only allow residents to invest in what's important to them but to further see themselves as leaders in this work and in their neighborhood," says Taylor.
Pittsfield, Massachusetts
After a series of community conversations in 2016, the dual mission of Berkshire Bridges, Pittsfield's local neighborhood coalition, became evident: connect people to each other in order to establish a sense of belonging and connect residents to resources to create pathways out of poverty. As a member of the group, Central Berkshire Habitat has facilitated this work by organizing regular meetings — although now less frequent and more socially distanced due to COVID-19 — where residents can share concerns and brainstorm solutions.
To improve inclusivity, in 2020, funding was secured to train resident leaders in translation services, and meetings began being offered in Spanish for the city's growing Hispanic community. Soon after convening, Spanish-speaking residents realized a common need for improved communication with their children's predominantly English-speaking schools. Finding strength and courage in numbers, the parents successfully advocated the school board for additional resources to bridge this gap, including the creation of two translator positions in the district. "A year ago, these families wouldn't have felt they had the ability to even interact with the school system," says Dubois Thomas, Central Berkshire Habitat's neighborhood revitalization director. "Their overall leadership capacity has grown immensely — and they feel a world of difference in the fact that the schools and their city are listening to them."
Portland, Oregon
In Portland's vibrant Cully neighborhood, local organizations, including Habitat Portland Region, came together in 2010 to found Living Cully — an innovative and collaborative neighborhood coalition. The group's central focus is improving the quality of life for people of color and low-income residents, while working to ensure these groups won't be forced or priced out of the neighborhood as it improves.
They're using a two-pronged approach to accomplish this goal. First, they organize community-led neighborhood improvements like restoring green areas and increasing safe walking paths. Second, they work to combat gentrification and displacement by completing critical home-repair projects so families can safely remain in their homes, while expanding affordable homeownership opportunities to provide equity and stability to long-term area renters. While much of the work has slowed to protect against COVID-19, small crews of Living Cully staff and resident leaders continue to don protective gear and work 6 feet apart so that the efforts don't lose momentum. To help make the work sustainable, Living Cully hopes to establish a special tax district so that a portion of all property taxes previously paid by Cully residents will stay in the neighborhood to directly improve the neighborhood for all residents.