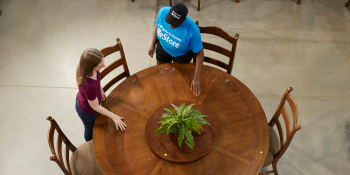 Does Habitat ReStore pick up furniture donations?
DIY tip #86
Change a light fixture in a room that needs a facelift. Often that is all you need to give an instant update to an otherwise boring or outdated room. Then donate the old fixture to the Habitat ReStore!
Get our guide with over 150 household tips from Habitat supporters like you!