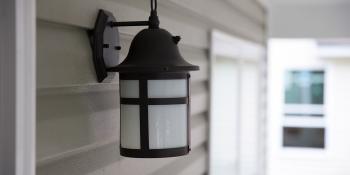 Helping U.S. veterans with critical home repairs
Lisa Groendal-Fitchena remembers growing up in the house on the corner. Her mother, Loretta, and father, Leon, a World War II veteran, still live in that house in the city of Wyoming, Michigan.
Lisa and her siblings have struggled for years to help keep them there, in the place they've called home for half a century. The house was deteriorating as Leon had trouble keeping up with repairs, and conditions were becoming difficult for the aging couple.
"It's been a challenge," says Lisa. "We've done as much as we can, with as many resources as we can find, to keep them in this house."
Lisa learned about how to help veterans through Habitat for Humanity's Repair Corps program, which is made possible because of generous donations from The Home Depot Foundation.
Repair Corps program: Helping veterans
Lisa learned about Repair Corps through her uncle Roland Losey, a Purple Heart Vietnam veteran who himself learned about the program through the Department of Veterans Affairs. When she helped her father apply, they were simply hoping for repairs on the furnace, which was the original unit installed when the house was built in the 1960s.
They were stunned by Habitat's response. Through the Repair Corps program, the family would receive not only the new furnace they needed, but also an exterior ramp, replacement windows, insulation in the basement and new plumbing and electrical work in parts of the home.
Because of the partnership between Habitat for Humanity of Kent County and The Home Depot Foundation, Repair Corps teams and volunteers were able to make the home safer and more comfortable for Lisa's parents.
"It's a new house now," says Lisa.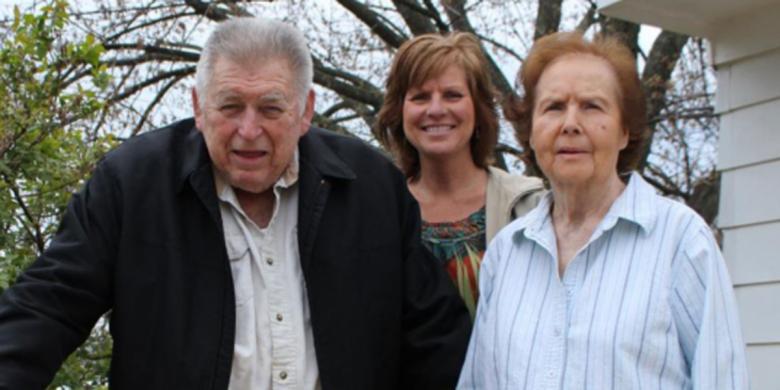 With the new ramp in place, coming and going becomes a lot simpler for Leon, who at 92 doesn't get around as well as he did when he worked on B-24 bombers in the Army Air Corps. Also, with the new windows and insulation, staying warm in the winter will cost less.
All of this means Leon can focus on what he really loves: keeping up with all his veteran friends. "He really loves his planes," says Lisa, and he loves keeping in contact with veterans of all eras who share that connection.
"We're so grateful for all these improvements," says Lisa. "It's great to see that there are companies and people out there really looking out for the veterans that have served our country."
See more about how Habitat provides volunteer engagement, homeownership and employment opportunities to U.S. veterans, military service members and their families at our Veterans Build page.
DIY tip #97
To prevent a nail from splitting the wood, turn it upside down and blunt the sharp end on a firm surface like concrete or metal.
Get our guide with over 150 household tips from Habitat supporters like you!