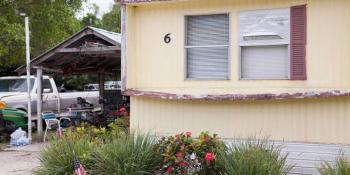 Housing need exists in every community
Families in need of affordable housing live everywhere: villages, small towns, sprawling cities, your community.
Housing need presents itself wherever people live and work. It takes many forms and has far-reaching effects. Behind every example of need, every fact or figure about housing and poverty, there are families — families who simply need Habitat for Humanity's hand-up to help them have a decent place to live.
What does housing need look like where you live?
How your support helps families build better lives
Home is peace of mind. It's a chance to work toward security and opportunity. A decent home is sturdy and safe; it offers space for kids to grow and play. An affordable home leaves financial room for other life essentials such as health care, savings and education.
Habitat for Humanity believes in a world where everyone has a decent place to live. Alongside families who simply need your help and support to become homeowners, we work toward this goal every day. See what we're doing, and lend a hand!