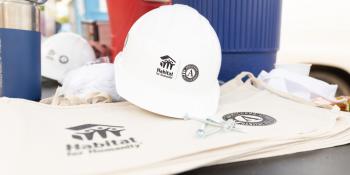 How Habitat AmeriCorps influenced these four changemakers
Habitat AmeriCorps members are integral to driving forward our vision of a world where everyone has a decent place to live.
Below, four members from across the country share how their service year has impacted them.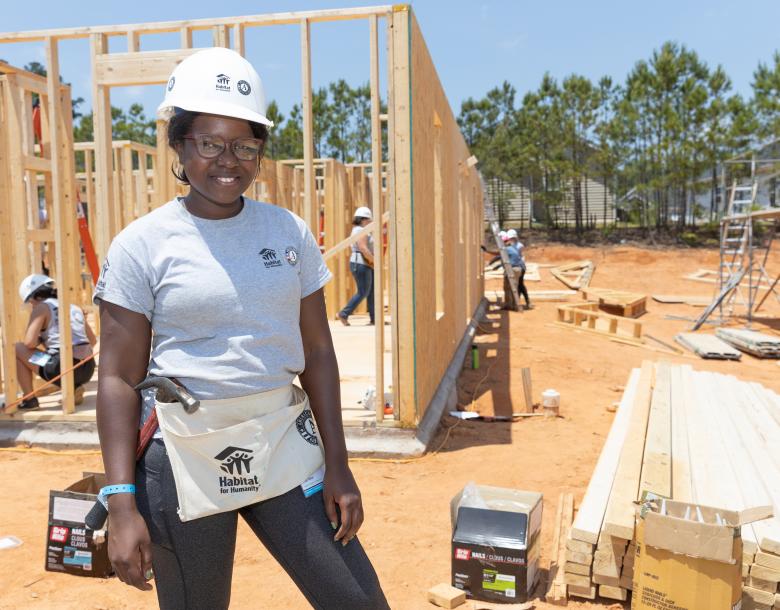 Imani West
Habitat for Humanity of Wake County
Imani West can't recall how she ended up on Habitat's career page — only that what she found there was exactly the service opportunity she had been praying for. Feeling directionless after a false start at an office job that didn't match her expectations, West recalls telling God that she'd do whatever was needed to help others. That promise led her to her current role as family services coordinator, an AmeriCorps position with Habitat for Humanity of Wake County. Day to day, West provides support to families beginning the application process for Habitat's homeownership program. If there is daylight to spare after her to-do list is complete, West also can be found on one of Wake County's many active construction sites, helping to build the same houses that she's helping families prepare to move into. She loves this hands-on aspect of the mission, which provides fuel for the following morning back at her desk. "It puts me in a different frame of mind, just being able to see the other side of all the paperwork I do," says West. "I come back ready to get things done."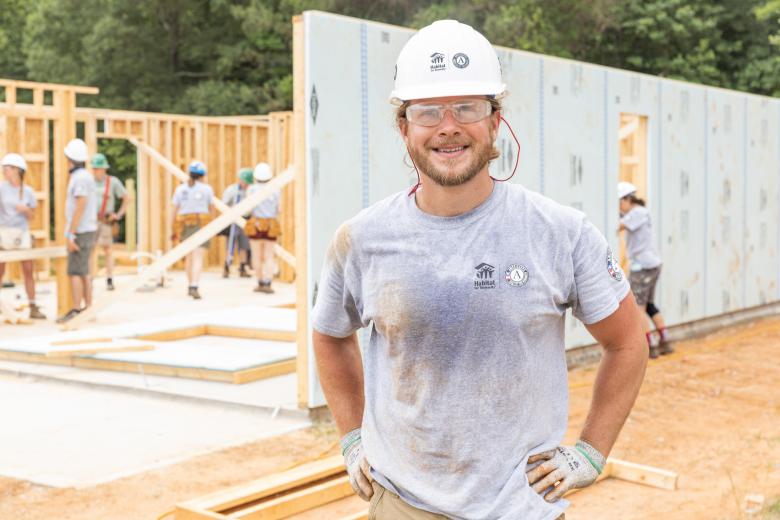 Joe Diedenhofer
Habitat for Humanity of Washington, D.C.
When Joe Diedenhofer signed up for AmeriCorps during college, he had no idea the places it would take him. That first year of service in a national leadership training program lit a fire in him to keep digging and giving deeper. "I kept hearing people complain about things going on in the world," says the 30-year-old, "but talk alone doesn't get anything done. Habitat AmeriCorps became a way for me to walk the walk." Diedenhofer capitalized on the leadership lessons in that initial program in three additional AmeriCorps terms, guiding and inspiring volunteers on construction sites across Cincinnati, Ohio; the Big Island of Hawaii; and Washington, D.C. Each year and location provided him with lifelong friendships, job skills and life lessons. At the time, Diedenhofer says it was easy to focus on the immediate — the rush of construction, managing volunteers and meeting deadlines. But having now reached his AmeriCorps term limit, he has had the chance to consider the common thread to every task and every person in those three years and three locations. "Every Habitat affiliate is different, but when I step back, it's inspiring to see how in every place we are able to help families reach their dreams," says Diedenhofer. "Even if you don't realize it in the moment, every action is valuable. Every nail driven, all the paint that goes up — it all matters. It all goes towards something good."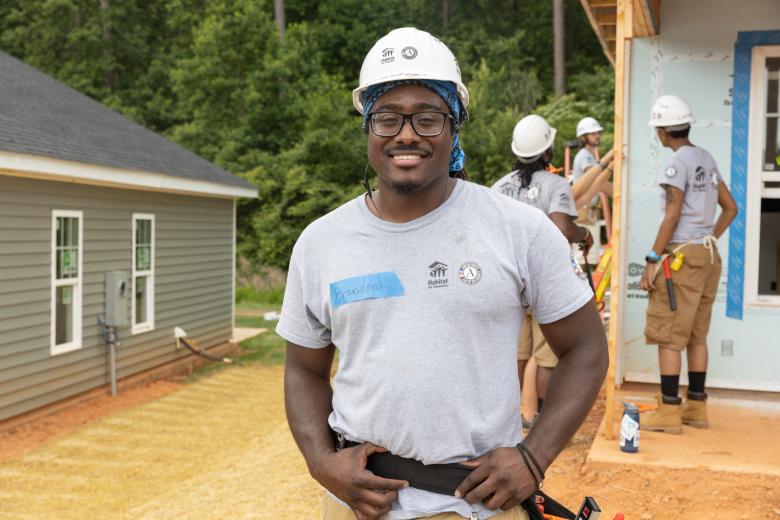 Brandon Hill
Milwaukee Habitat for Humanity
Since Brandon Hill's AmeriCorps service year as a construction crew leader began, the architecture graduate has been redefining what home means to him. "Home is a place where, no matter what you experience in life, you can find refuge," says Hill, an AmeriCorps member serving with Milwaukee Habitat. "It's a place of gratitude, a place where you feel safe and protected. It's the place where you can be your true self." Hill joined the construction crew to learn more about the building process behind the blueprints while giving back to his community. He credits the deep connections he's made with homeowners — many have invited him to speak at their home dedication ceremonies — as having helped shape this new view of a structure he dreams up. "Now when I design, I think first about the people who will dwell in it," Hill says. "I design so that it's both beautiful and functional and so that it feels like home when you walk in the door. This change in perspective is one of my biggest things that Habitat has done for me."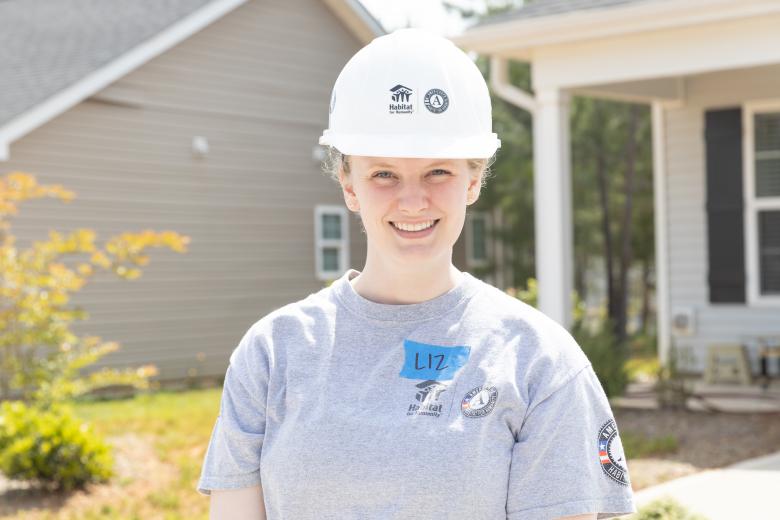 Liz Bagley
Habitat for Humanity Greenville County
Now in her second year on the family services team of Habitat of Greenville County, 25-year-old Liz Bagley has capitalized on previous out-of-state employment and international volunteer experience to make a difference in the town she grew up in. "Being from Greenville, I've watched this community grow and thrive. But in a lot of ways, it has pushed out people who can no longer afford to be here," she says. "Having this connection to the community makes the work even more important and special to me." In her AmeriCorps position, Bagley walks hand-in-hand with Greenville families on their journey to homeownership — from the time they submit their application up until they close on their home. Although the scope of the ongoing national housing crisis seems daunting, Bagley has learned to focus on making an impact where and how she can, one application at a time. "I am passionate about affordable housing because it's one of those things that impacts everything else: finances, health, education," she says. "So while getting one family into affordable housing won't change the whole world, it will change the world for that family. It's why I love what I do."
Learn more about Habitat AmeriCorps, including how you can join this national team of changemakers.