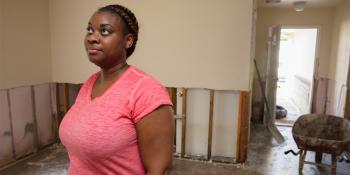 Jimmy Carter: When the waters rise, so do our better angels
When a disaster like Harvey strikes, I often see glimpses of the world I first knew.
One of the things I remember most clearly about my childhood in rural Georgia was the notion that neighbors were more than just the folks who lived next door or down the road. Neighbors were people you could count on -- and people who could count on you -- whenever a need arose.
It was hard to feel truly alone with your troubles in such a close-knit place. No one ever had very much, but everyone felt a kinship, a responsibility, to each other that I believe helped shape how I see the world today.
I think it's how most of us see the world in the days after something like Harvey. Who could possibly remain unmoved by the scenes of damage and despair that come out of the affected areas?