For Trish Dooling and Anastacia Sitnikova, volunteering at North Carolina's Habitat Scotland County ReStore means sharing their love of crafting.
The duo hold workshops at the ReStore and show customers what can be made from donated items. The $15 workshop fee goes back to the ReStore. "It's dream volunteering," Anastacia says. "I was willing to volunteer doing anything, but this is also what I like to do."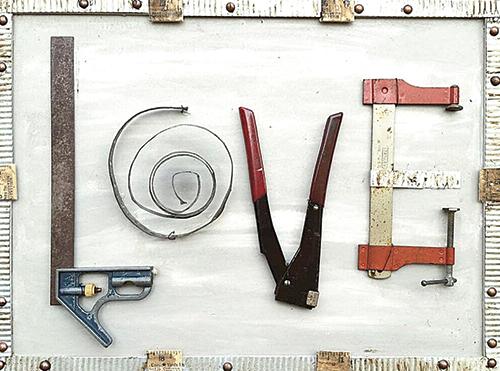 Besides putting on workshops, Trish and Anastacia offer weekly demonstrations that they call "Crafternoon." The women often sell the items they make before they've barely had a chance to put on a price tag. They also bring in projects to sell, like Anastacia's Christmas village, which sold the same day.
Trish's "LOVE" sign is her most popular creation. Using a bulletin board as the background, Trish wired rusted tools into place to spell L-O-V-E. She created a border with crimped, metal flashing and furniture tacks that she painted copper.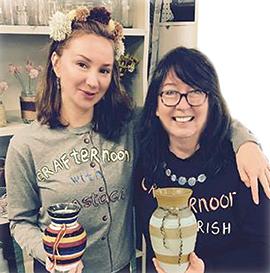 "I ended up buying it for myself, and I keep it displayed above my workspace," Trish says. She has helped two customers create their own versions and recently received a request for a custom order.
Trish and Anastacia shopped at the ReStore before they began volunteering. The women say they have noticed more foot traffic since they started showcasing their craft ideas and sharing them with shoppers. "It does create good conversations," Anastacia says.
While they are having fun creating crafts and meeting people, the best part, they say, is supporting Habitat's mission. "I'm proud to be a teeny-tiny part of it," Trish says.