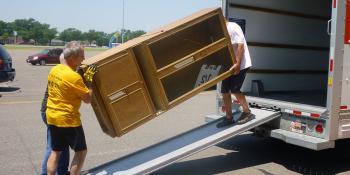 The meaning of giving back and paying it forward
To pay it forward simply means to repay a kindness received with a good deed to someone else.
To illustrate, this is the story of a dining room set donated to Habitat for Humanity of Ellis County ReStore. Its journey tells the story of how giving back and paying it forward are key to helping Habitat achieve strength, stability and self-reliance through shelter.
Carrie finds a good home for unneeded furniture
Carrie recently found and moved into her "dream house." The previous owner left a substantial dining room set that sat 10 people and included a matching buffet and china cabinet. Carrie, however, had inherited a lovely 100-year-old table from her mother and no longer needed the dining set, which she decided to donate.
"It was well-crafted," Carrie said. "I think it's important to recycle, and I felt it would be great to find a place where the dining set would be used and loved."
She called Habitat ReStore, the store that helps Habitat build affordable homes.
Two volunteers loaded the 10 chairs, table, buffet and china cabinet onto their truck. Once they unloaded the furniture at the Habitat ReStore, more volunteers arranged it on the showroom floor, pricing the entire set at a modest $200.
Meet Christopher
Christopher, pictured below with his sons Tacoma and Dakota, is the minister of a small congregation in Turon, Kansas. He has dedicated his life to helping others through his ministry and personal life. A number of years ago, he donated some land he owned to the town of Hoisington, Kansas, with the stipulation that it be used for a Habitat for Humanity home.
Fast forward to 2017.
Christopher never dreamed he'd become another link in the Habitat for Humanity circle of compassion. But that's what happened when a fire destroyed his home, leaving Christopher and his young sons with nothing but a small insurance payout—enough to put a new roof over his family's head, but not enough to furnish it or replace the many personal items lost to the flames.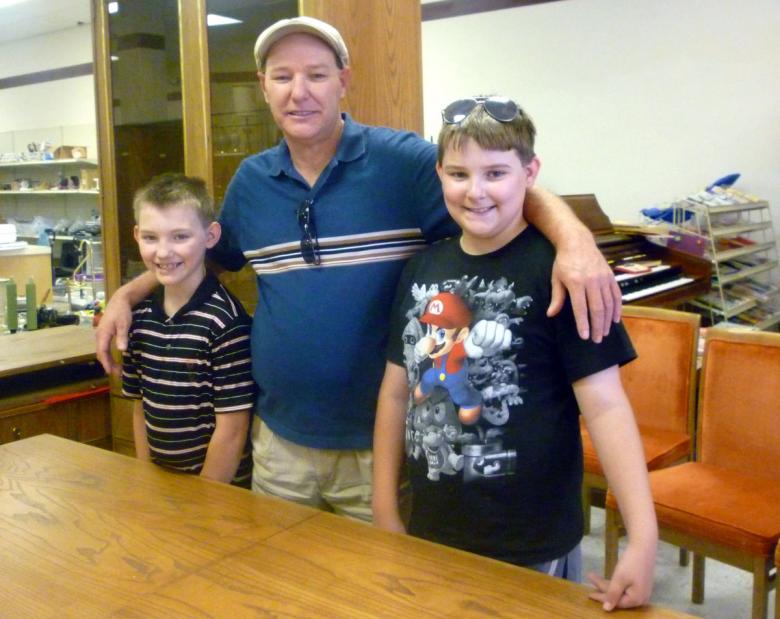 Christopher's family receives a hand up
Christopher was furnishing his new home on a tight budget when he found the dining set Carrie donated at Habitat ReStore. Christopher arrived to pick up the dining suite and left with it and much more, including a sofa, a love seat and toys and books for his sons.
"You can't imagine how devastating it is to lose everything – pictures, kids' school drawings, things you can't replace," says Christopher. Living with only the bare essentials has been an additional hardship for his family.
A day in the life of a Habitat ReStore donation: a table turns into a home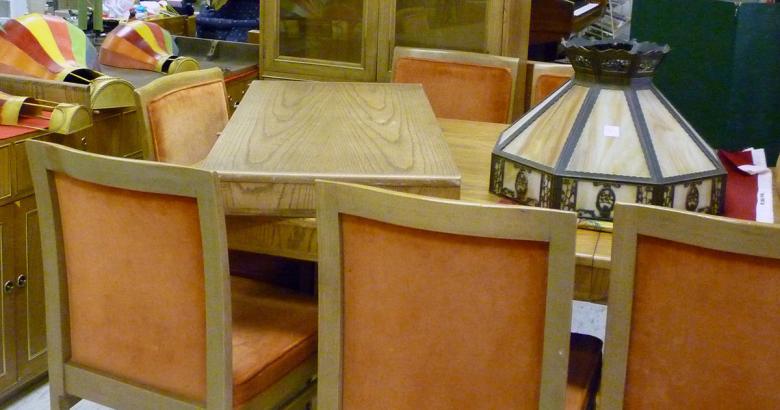 "I like to shop at places like the ReStore," Christopher says. "I know that my money – as little as it is – goes to a good cause. I'm receiving a blessing, and I'm giving a blessing."
The circle of compassion continues, as Carrie's donated dining room suite brings joy to the West family while proceeds from its sale help fund Habitat homes.
You can pay it forward by giving back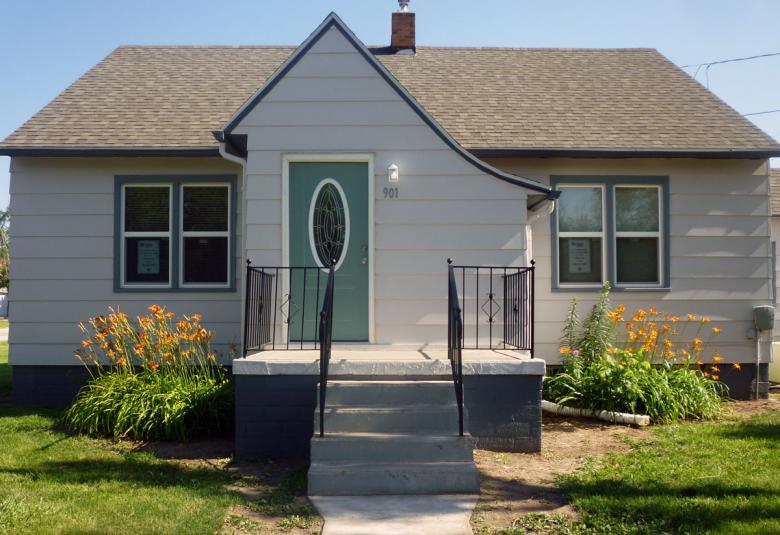 Habitat for Humanity's work is fueled by people like you who care about our community and want to help those in need of a hand up. You can help by donating items to Habitat ReStore, shopping at the store, volunteering your time or giving an in-kind or financial gift.
This post was written by Bev Cheuvront, a member of the board of directors of Habitat for Humanity of Ellis County.