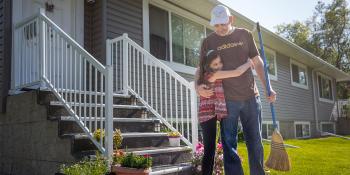 Having helped more than 100 families make a fresh start in decent housing, Sacramento Habitat for Humanity has begun to measure the paths paved by those new beginnings.
A recent survey of Sacramento Habitat homeowners reveals that:
76 percent of families with school-age children have seen an improvement in study habits and school.
59 percent of families have had at least one family member start or complete higher education or job-training programs.
57 percent of families have more savings.
48 percent of families feel more connected to the community.