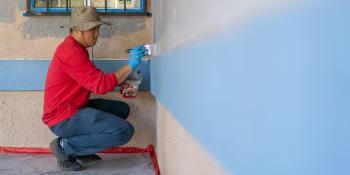 Regaining independence and security
Katie first became a homeowner through Twin Cities Habitat for Humanity more than 20 years ago.
She raised three grandchildren in her home which, over the years, experienced countless birthday celebrations, family dinners and homework sessions. Times have changed, but the memories remain — which is why staying in her house means so much to the 75-year-old and why she reached out to Twin Cities Habitat again.
"This work fits perfectly into Habitat's mission," says Pat Lund, who manages the Aging in Place program at Twin Cities Habitat. "Our goal has always been to help create affordable homeownership opportunities, but it's just as important to help homeowners preserve that opportunity, too."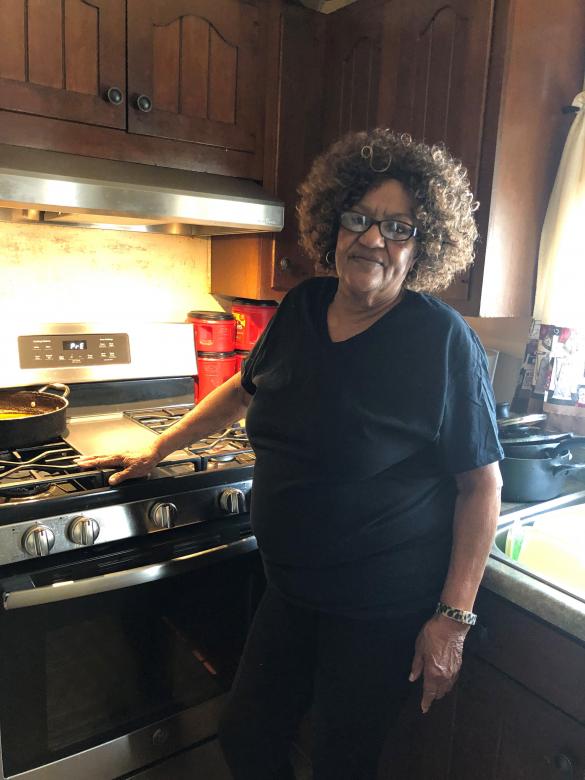 Habitat's Aging in Place initiative seeks to make homes safe and livable. By collaborating with local and national partners, Habitat pools community resources to develop an approach that addresses an array of issues commonly faced by older people, from inadequate housing to loneliness to hunger to transportation.
One approach, currently being utilized by several Habitat locations, is finding the connection between health and home. CAPABLE, short for "Community Aging in Place — Advancing Better Living for Elders," is an evidence-based program developed by Johns Hopkins University School of Nursing aimed at improving the health of older residents in their homes so they can remain there as they continue to age. The partnership combines nursing and occupational therapy services with expertise in home repairs.  
Twin Cities Habitat recently expanded their CAPABLE program with funding from both the Harry and Jeanette Weinberg Foundation and Wells Fargo. The grant from Wells Fargo is a continuation of the company's $1 billion commitment over the next six years to alleviate the housing affordability crisis.
"Too many people in our country today, including seniors, do not have the foundation of a stable, safe and affordable home, which is forcing them to sacrifice necessities like food and health care just to keep a roof over their heads," says Eileen Fitzgerald, head of housing affordability philanthropy with the Wells Fargo Foundation. "That's why we supported the work of CAPABLE and continue to collaborate with Habitat for Humanity to uncover housing affordability solutions that can enable seniors to age in place."
"All around, Habitat has put me where I need to be in life."
— Katie, Habitat homeowner
Katie is one of those seniors. After a fall at home that resulted in a two-week hospital stay, that future seemed uncertain. Katie also struggles with a few medical conditions that limit her movement. She began physical therapy to regain her flexibility and her confidence. Meanwhile, Katie and her CAPABLE team worked together to modify her home so it could better meet her needs now and in the future.
Habitat Twin Cities has allowed Katie to stay in her home — the one she worked so hard to get, the one filled with a lifetime of memories — through a series of modifications and repairs that make it safe to do so.
As prescribed by her CAPABLE team, the Habitat construction crew installed grab bars and railings to help her navigate her house while reducing the chance of more falls. They replaced old flooring to eliminate trip hazards. They also installed doorknobs that are easier to turn and an armchair that lifts her up into a standing position.
"All of this has been such a big help," says Katie. "I'm secure here now, not scared to move around. All around, Habitat has put me where I need to be in life."