Turning housing awareness into an art form
UN-Habitat predicts that 3 billion people will need adequate shelter by 2030, but making that need tangible — and such a large number relatable — isn't easy. Habitat for Humanity Bulgaria has answered that challenge with something unexpected: art.
In 2020, as part of a larger campaign to raise awareness of housing issues around the world, Habitat Bulgaria invited 12 artists to translate the challenges and opportunities of rapid urbanization into the language of art. The result is a set of 20 posters designed to deepen Bulgarians' understanding of housing globally.
"The complexity of housing and urbanization provoked us to seek creative ways to deliver the message and attempt to win the hearts and minds of people," says Mincho Benov, national director of Habitat Bulgaria.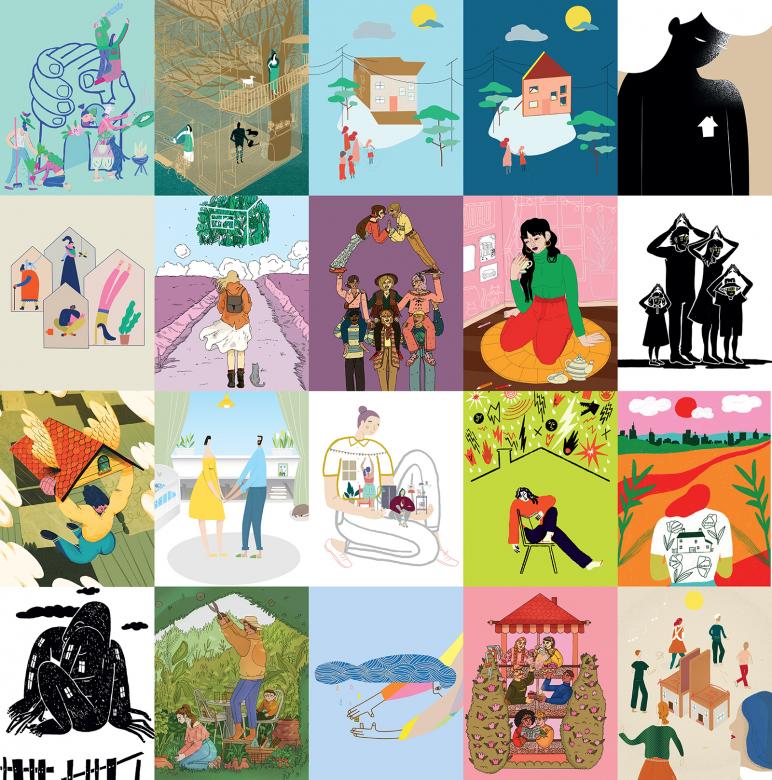 Initially, Habitat Bulgaria planned to display the pieces in art galleries. Instead, due to COVID-19, the works have been made accessible on their website, hfh.bg, with a poster of the collective works available as a download. Habitat Bulgaria encourages gallery visitors to print and display the poster in their own communities to help raise awareness of the urgent and growing need for safe, decent and affordable housing around the world.