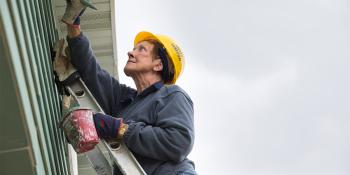 Contact individual staff members
Below you will find contact information for the staff of the RV Care-A-Vanner program. Since we coordinate from the road, please allow 48 hours for a response. 
RV Care-A-Vanner program manager
Mary Vandeveld
Team leader coordinator
Roxanne Draves
Newsletter
Roxanne Draves
Evaluation coordinator
Mark Moon
Program statistician
Roxanne Draves
RV registration desk
Lu Tillotson
New member coordinator
Ty Jones
Special projects
Angela Sayler
Collegiate Challenge coordinator
Judy Fox
Disaster Response coordinators
Dan and Carolyn Banks
RV Care-A-Vanner leadership team
Bill and France Moriarty
Care-A-Vanner desk safety coordinator
Ken Krueger 
General contact information
Email
Mailing address
RV Care-A-Vanners
Habitat for Humanity International
322 West Lamar Street 
Americus, Georgia 31709-3543 USA
Telephone
(229) 410-7534
Fax
(229) 410-7490
Visiting our office
We invite you to visit the RV coordinator's office on A2 in The Clarence Jordan at 322 West Lamar, Americus, GA. If you are coming by RV please park in the Old Market Place Building Parking Lot at 721 West Church Street and walk over.
More information