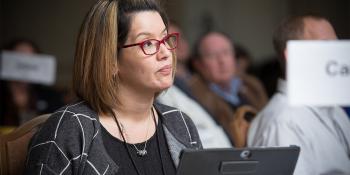 Take action for housing advocacy
Your voice can advocate to help more families build strength, stability and independence.
Take a few minutes of your time to advocate for affordable housing. Let lawmakers know you stand with families partnering with Habitat to build a better future.
Take action to urge Congress to support funding for these essential programs.
Use your voice today to protect National Service programs like AmeriCorps that are instrumental to our work.
Help us continue to reach communities that need our help the most by showing your support for HOME Investment Partnerships Program funds.
Show your support for the Self-help Homeownership Opportunity Program, so we can continue to use the self-help model to provide low-income homeownership opportunities for families in need of affordable housing.