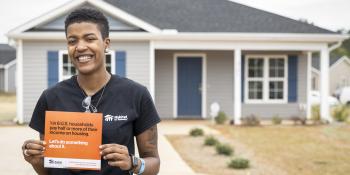 Even before the coronavirus pandemic, more than 17 million U.S. households were paying more than half of their income on a place to live. 
Now, as the significant economic impacts of COVID-19 continue to unfold, the number of families struggling to make ends meet is only growing. Every family deserves the chance to thrive. Help us make that possible.
Tell Congress to act now for housing
Join us in helping to ensure that families – no matter who they are, where they live or how much they earn – have access to a stable, affordable place to call home.
Use our simple form to email your members of Congress and urge them to prioritize housing investments that increase the stock of affordable homes, spark the revitalization of left-behind neighborhoods and help low-income families and communities of color rebuild and prosper. Together, we can help make the #CostOfHome something we all can afford.
Stay up to date
Subscribe for email updates on the Cost of Home campaign and how you can get involved.
View a snapshot of the innovative ways that Habitat's network is advocating across the nation and the resulting achievements. 
Show your support for housing affordability
Customize a graphic below and download to share it on social media. Tag your policymakers to advocate for the policy solutions you want to see.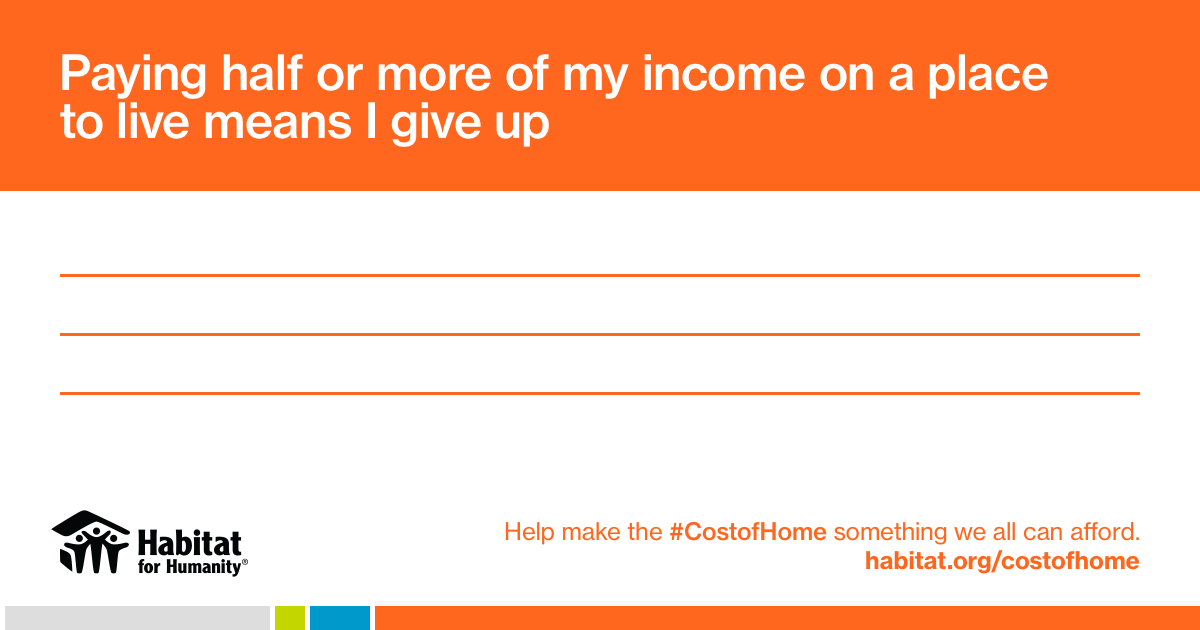 Choose a size:
Write your answer:
iPhone/iPad users:
to save your image to your device, tap the download button, then press and hold the image for two seconds and choose "Save image."
Download and share these ready-made graphics on Facebook, Twitter and Instagram and help us spread the word.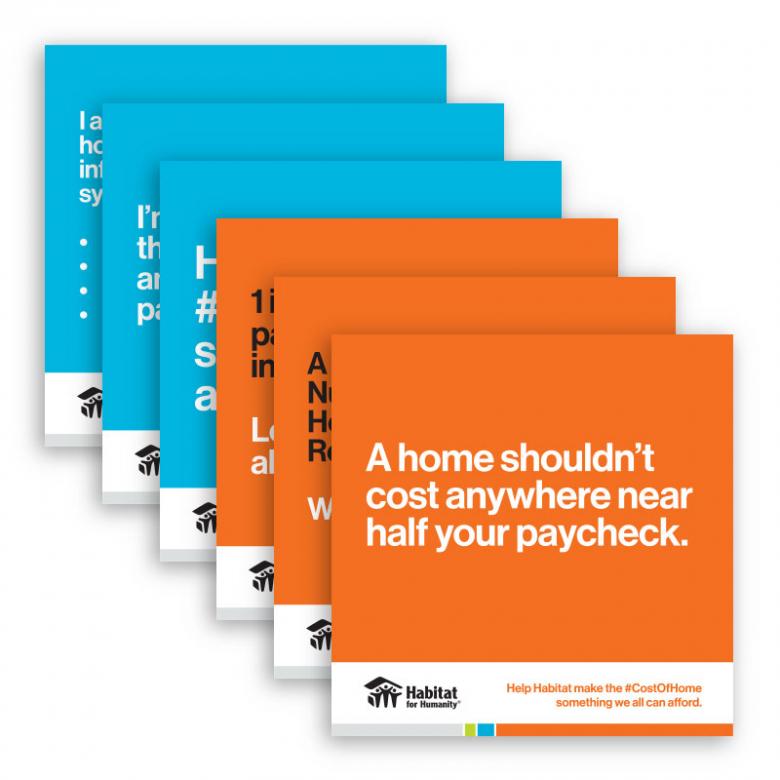 Use these signs to show your support around your community.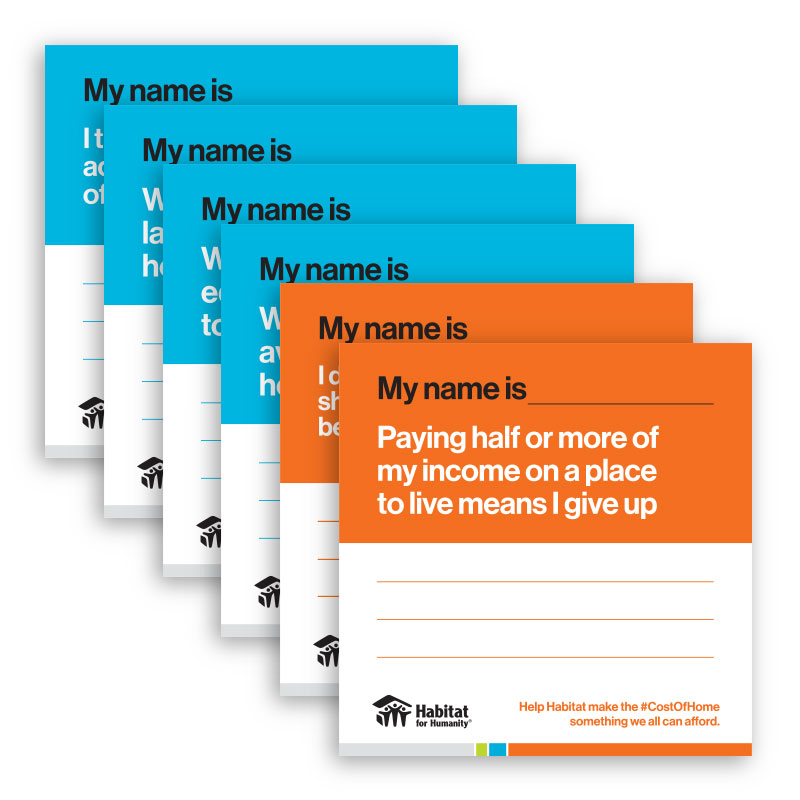 Print out these posters to fill in with your own words of support.
Housing affordability by state
Choose a state on the map below to see data on the need for home affordability. You can also view data on the overall U.S. Share on Twitter to raise awareness and tag your policymakers to advocate for policy solutions.