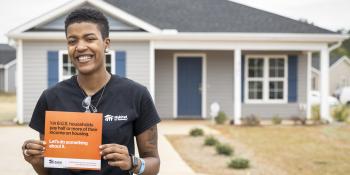 Act now
Take action to support the campaign today. Together, we can help make the #CostOfHome something we all can afford.
Show your support for housing affordability
Customize a graphic below and download to share it on social media. Tag your policymakers to advocate for the policy solutions you want to see.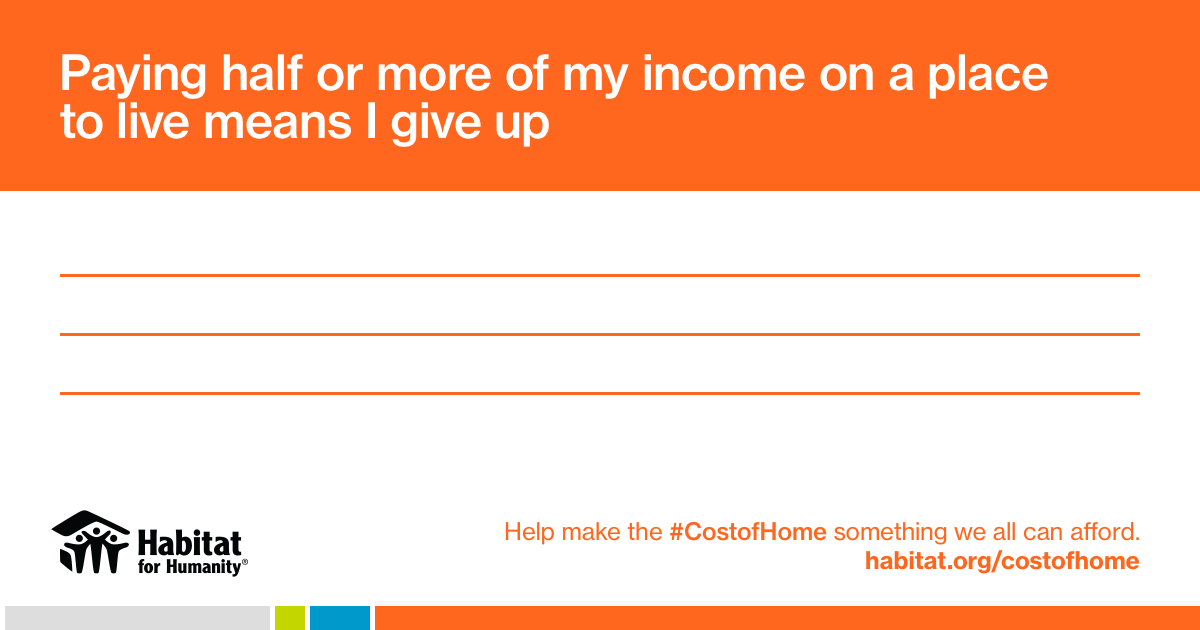 Choose a size:
Write your answer:
iPhone/iPad users:
to save your image to your device, tap the download button, then press and hold the image for two seconds and choose "Save image."
Download and share these ready-made graphics on Facebook, Twitter and Instagram and help us spread the word.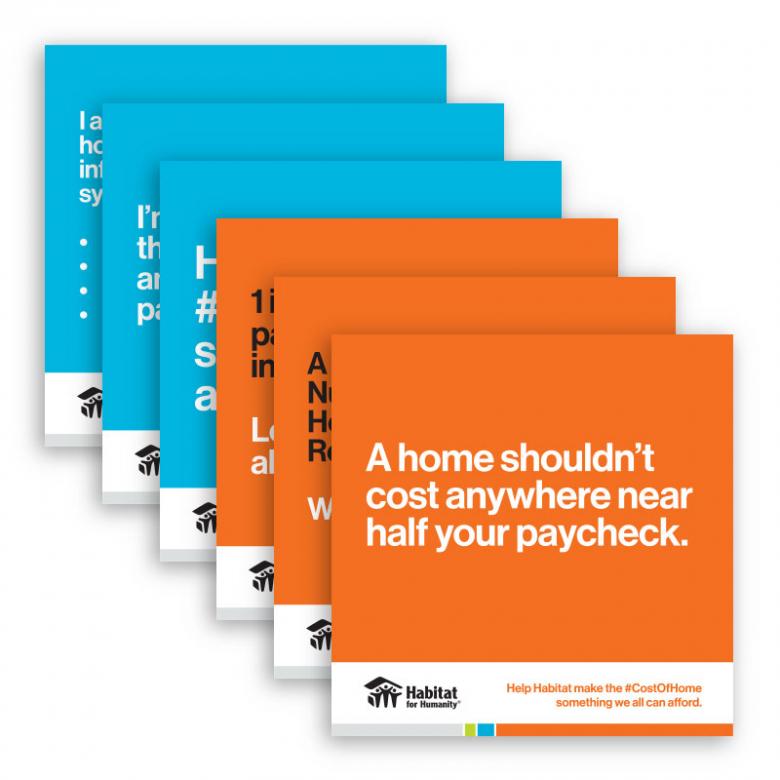 Use these signs to show your support around your community.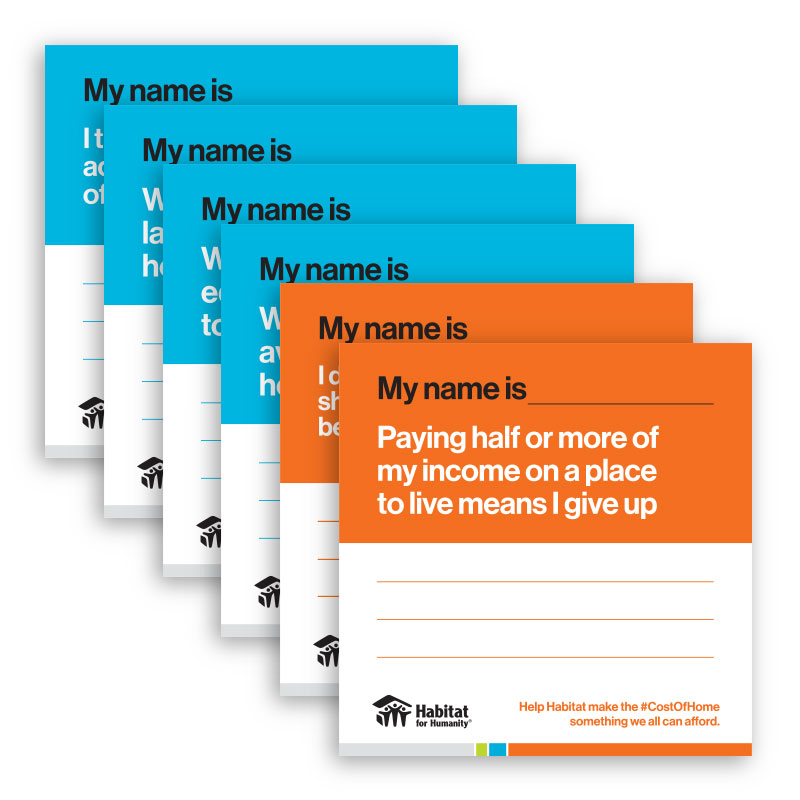 Print out these posters to fill in with your own words of support.
Housing affordability by state
Choose a state to see data on the need for home affordability. Share on Twitter to raise awareness and tag your policymakers to advocate for policy solutions.