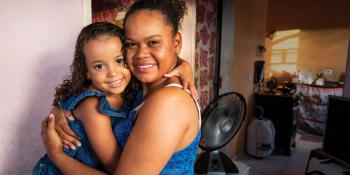 Why they matter: Housing and building codes
Having a safe, affordable place to live gives people a sense of stability that helps them thrive and feel connected to their communities. Code enforcement is a key way we can work together to provide good homes and neighborhoods that create opportunities for everyone to succeed. 
Code enforcement creates opportunities for property owners and tenants to engage their communities, making neighborhoods a source of pride and prosperity for everyone. Housing and building codes prevent homes from falling into disrepair by holding property owners accountable for health-, safety- and building-related issues such as poor housing conditions, lack of structural integrity, dumping, asbestos, lead paint and vermin. 
What are housing and building codes?
Sometimes called property maintenance codes or sanitation codes, housing codes are minimum standards for housing conditions that protect the health of residents. They include new and existing owned and rented homes.
Building codes are design and construction standards for new and rehabilitated buildings intended to protect health and safety related to occupancy. They include fire safety, energy conservation, structural and mechanical integrity, and egress.
How does housing and building code enforcement work? 
When properties aren't up to code, the health, well-being and overall safety of tenants are at stake. Local government departments work together with law enforcement, the courts and community programs to prevent this from happening through code enforcement. 
Code enforcement officers inspect properties and send property owners written notice of any identified housing or building code violations. 
Civil enforcement includes injunctions such as court orders requiring the property owner to fix the violation, or civil penalties such as fines. As a last resort, codes can also be enforced through the criminal system. 
Things to keep in mind with code enforcement
Regular inspections have been shown to help improve housing quality and safety, prevent the decline of property values in a neighborhood, and decrease the chance of code enforcement being used in a discriminatory manner. 
Fixing up properties increases their value and could lead to gentrification, which may put tenants at risk for displacement. There are ways to address displacement while also enforcing housing code and ensuring high-quality housing. 
Many inspections are conducted only when a tenant files a complaint. Tenants may not know they can report violations or or they may be afraid to do so. 
Housing codes create requirements for landlords, but tenants also need to maintain clean conditions and refrain from damaging the property. 
Code enforcement can remedy substandard living conditions, but overly restrictive policies may have unintended consequences. Low-income homeowners might not be able to afford to address code enforcement violations without flexible solutions such as low-interest repair loans or grant programs, and low-income tenants might be displaced if improvements result in significant rent increases. It is essential for code enforcement agencies to include tenants, homeowners and community organizations in the code enforcement process to ensure that policies reduce inequity rather than reinforce it.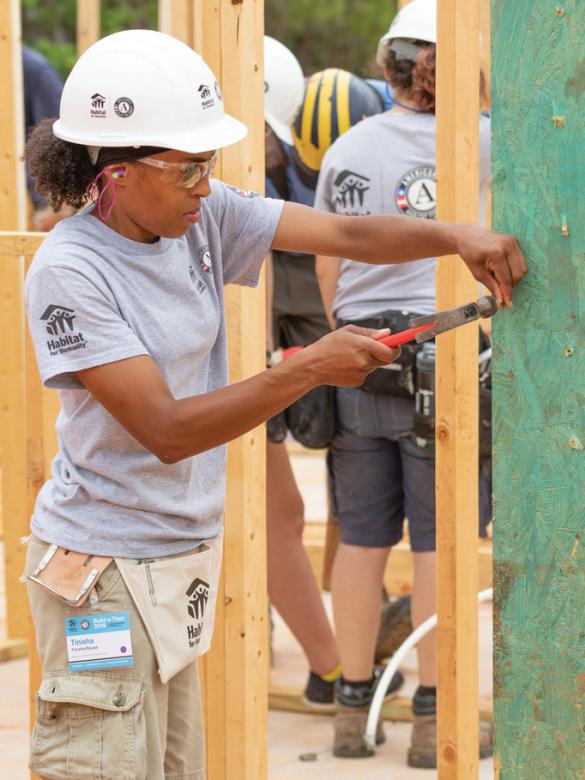 Habitat in action 
When 500 residents were evacuated from an Omaha apartment complex because of gas leaks, unsafe electrical circuits and pest infestations, Habitat for Humanity Omaha took action to educate policymakers in Nebraska to hold landlords more accountable for keeping their properties in good repair. A state law passed in 2019 requires all rental properties in urban areas to be registered with their local government and to be inspected every 10 years. Rental properties that have experienced code violations in the past three years are placed on an annual inspection list. 
Everyone deserves to have a safe place to call home — one that makes them and their community proud.
When Habitat for Humanity and our partners team up with community stakeholders to support consistent and effective code enforcement, the benefits are huge: better population health, increased protection against displacement, safer neighborhoods and communities, and more affordable housing for those who need it most.