Why they matter: Land banks
Land banks can be beneficial to communities because they return vacant, abandoned and tax-delinquent properties to productive use while helping to facilitate neighborhood revitalization and home affordability. 
What are land banks? 
Land banks are a vehicle to acquire, hold, manage and distribute residential, commercial and industrial properties to meet a community's needs. They are typically local entities that exist in rural, suburban and urban communities across the nation and can help to address the need for affordable homes. 
How do land banks work? 
Vacant, abandoned and other distressed properties often have a low market value and contribute to neighborhood decline because they can pose fire and safety hazards, generate crime and cause the property values of surrounding homes to be devalued. These types of properties may have liens, title defects or other liabilities – meaning conventional for-profit developers are unable to finance their acquisition or redevelopment. State and local governments can create land banks as a vehicle to help acquire these properties and return them to productive use. This, in turn, can grow property values, generate tax revenue and increase the availability of affordable housing. 
Did you know?
Land banks can be government entities, quasi-governmental entities or independent nonprofits. Land banks typically acquire land through auction or sale of tax-delinquent and foreclosed properties that are in the local government's control. 
Land banks are sometimes legal entities that are responsible for managing and maintaining the properties they acquire. The process for obtaining properties varies between states and localities. In some places, land banks automatically receive tax-foreclosed properties if the minimum bid for the property is not met at auction, while in other jurisdictions land banks only have the authority to place a bid on the property. 
Land banks may have authority to acquire properties under nuisance foreclosure laws, or may be gifted or purchase properties from banks, the private sector and nonprofits. Once a land bank acquires a property, it has the unique power to eliminate some of the property's liabilities, including title defects and liens, provided it has statutory authority from the state and/or local government. 
Land banks can convey properties for a variety of uses to myriad groups based on the communities' needs and the authority given to the land bank by the state and/or local government. Land banks may transfer their properties to for-profit and nonprofit developers and management companies to be used for residential or commercial development. When doing so, they may combine adjoining properties into one larger parcel. 
Land banks may convey properties to individuals and families for homeownership. In communities lacking affordable homes, land banks may have the authority to place restrictions on the transfer and use of their properties, such as imposing income limits for future homebuyers to ensure affordability over time.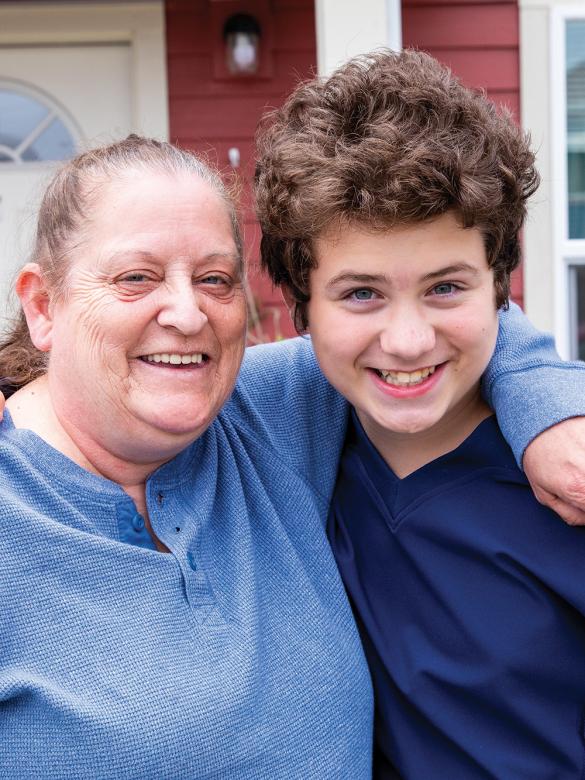 Habitat in action
Created in 2004 with the help of Dallas Area Habitat and its partners, the Dallas Land Bank aims to return abandoned, tax-delinquent properties to productive use. It is a governmental entity run by the Dallas Housing and Acquisition Development Corporation that acquires properties for the development of single-family homes and multifamily rental buildings, along with commercial development. When conveying properties for residential development, DHADC imposes deed restrictions related to affordability: 25% of single-family homes must be affordable to households earning 60% or less of the area median income, and 30% must be affordable to those earning 80% or less of the AMI. All rental units must be affordable to households earning 60% or less of the AMI.   
Things to keep in mind with land banks 
Land banks can help mitigate the negative effects of gentrification and prevent the displacement of low-income families and families of color in high-cost communities by securing land to create and preserve equitable housing opportunities. 
Partnerships with nonprofits, community organizations, lenders and local governments can help land banks acquire and convey properties and obtain funding. Collaborating with different groups in the community also ensures that land banks are aware of their community's needs so that they better address them. 
State legislation or a local ordinance is required to establish a land bank. States with land bank enabling legislation — which means localities are explicitly authorized to create local land bank entities — include Missouri, Ohio, Michigan, Georgia, Indiana, Texas, Kentucky and New York. 
Funding for land banks can come from a variety of sources. States and localities may have their own funding sources for land banks, including general funds or special fees. There are also nongovernmental sources of funding, such as foundation grants. Additionally, land banks can generate revenue for themselves by selling or renting out their properties. Some states allow land banks to receive a portion of the tax revenue from their properties once they are sold to new owners. Land banks do not independently have eminent domain or taxing authority.