Foundation partners listing
Europe, Middle East and Africa
Habitat for Humanity in Europe Middle East and Africa works with many foundations to eradicate poverty housing. Our foundation partners' donations help us to continue providing families with homes and the hope of a better life. We are grateful for their kind support.
For more information on partnering with Habitat for Humanity through product donations, financial support or by mobilizing your employees as volunteers, please visit our Corporate and Foundations involvement section
We coordinate international partnerships and are proud to have foundation partners like: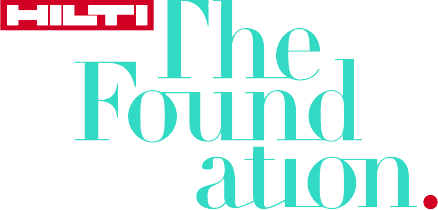 Through its foundation, Hilti, a provider of technology to the global construction industry announced a new global, three-year, partnership with Habitat for Humanity in 2013. The partnership will focus on Habitat's MicroBuild Fund to help approximately 18,600 low-income families, or an estimated 93,000 individuals, access affordable financing and housing support services needed to improve their homes. The Hilti Foundation's support for Habitat began in July 2012 when the company announced plans for a donation of tools and funding to support Habitat for Humanity Japan's Solar Home Recovery Project, enabling disaster-affected families to save on utility costs and generate income by selling excess electricity to the regional utility provider. In North America, Hilti employees have helped build safe, decent and affordable homes in partnership with 13 families in Tulsa, Oklahoma, and one in Joplin, Missouri, since 2006.

Habitat for Humanity International is a proud partner of the IKEA Foundation since 2016. The partnership will directly help 15,000 families in India and Kenya improve their housing, ensuring 45,000 children have a healthier home to play, learn and grow up in. The IKEA Foundation believes all children should have a safe place to call home and a healthy start in life and has provided a US$6 million grant to help families create affordable, healthy homes for their children. The partnership aims to catalyze both demand and supply side of the affordable housing market and create a vibrant housing market considering the low-income families in India and Kenya. The IKEA Foundation and Habitat will focus on improving access to client-responsive housing products, services and financing so that low-income families can create a healthy home for their children. In addition, this partnership combines home finance with technical assistance to design, pilot and scale housing-related products and improve availability and affordability of eco-friendly building materials and services.
The Lotex Foundation (Liechtenstein) and Habitat for Humanity have in 2014 joined forces to alleviate poverty and improve the quality of life for 45 children from the Virgen del Carmen community in Paraguay.

A family foundation, MariaMarina Foundation, supports Habitat's project in South Africa called Pelican Park since 2014. The project helps 3,321 families to improve their lives by helping them gain access to a life in a new community in Cape Town. This initiative is intentionally bringing together families of different income levels, different backgrounds, races and religions in order to show that social cohesion and integration is possible.
As everyone deserves dignity and a decent place to live, Habitat for Humanity International and Somfy Foundation have established their partnership to improve housing for the most deprived persons and create social ties between these persons and society. Since 2014, Somfy Foundation has supported various Habitat's projects to help families around the world. Families from Australia, Lebanon, China, USA, Poland or Brazil could thus thanks to this partnership repair their homes and improve their living conditions.

The JTI Foundation is a charitable organization based in Switzerland and specialized in supporting disaster relief and risk reduction programs worldwide. The JTI Foundation has been supporting Habitat for Humanity since 2013, to implement disaster response and mitigation projects such as after the floods in Romania (2013), the super-typhoon Haiyan in the Philippines (2013), the earthquakes in Nepal (2015), draughts in Ethiopia (2016-2017) and most recently after the floods in Malawi (2017-2020). At the same time, our partnership contributes towards the enhancement of Habitat´s frontline capacities and knowledge sharing in disaster risk reduction (2015-2017). In addition to helping the most affected communities with immediate relief and early recovery programs, our interventions also include a training component helping families to build back stronger and more disaster-resilient habitats.

Habitat for Humanity and the Velux Foundations have launched an exciting partnership in Bulgaria to improve the social protection and welfare of children and youth by assisting families to improve their living conditions. This five-year initiative, started in 2014, offers families in need opportunities to make gradual home improvements that will decrease health and development risks. As a result every year, around 1,500 children and young people will be able to stay with their families in a healthy home. Velux, the corporation funding these foundations, is a Danish company and a global leader in roof windows and skylights aiming to create better living environments with daylight and fresh air through the roof – for life, work and play.