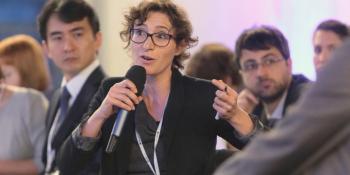 Advocacy resources
Europe, Middle East and Africa
Do you want to learn more about Habitat for Humanity's advocacy efforts? These resources and publications can give you a more in-depth look at our efforts that help change laws and shape policies to improve access to decent, affordable housing for families in need of a place to call home.
Policy papers
SDG resources
Best case studies
Advocacy webinar series (2021)
Presentations from conferences 
Housing reviews
Shelter reports
Habitat's annual policy-specific report highlights shelter issues around the world and recommends policy solutions.

Advocacy toolkits
Understand our approach to advocacy and help support smart policies that promote access to decent, affordable homes.