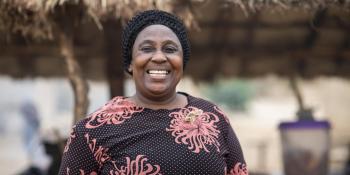 Advancing women entrepreneurship and land rights in Zambia through the new Etex and Habitat for Humanity partnership
Bratislava (5 August, 2022) – Etex, a global building material manufacturer and Habitat for Humanity announce a new partnership which aims to raise awareness and educate 150 women in Kabwe, Zambia in land rights and security of tenure.
The partnership is a result of a global initiative – the Etex Challenge – which aims to boost physical and mental health of the Etex teammates. The challenge encourages Etex teammates to do a physical / sport activity and while doing so, Etex raise funds for a charitable cause.
In 2021, over 3,000 Etex employees joined the challenge and raised more than €17,000 for Habitat for Humanity. The employees have voted for the donated funds to be used for a project in Zambia, which aims to help at least 150 women from the Makululu community in Kabwe. The project will advance land rights, security of tenure and socio-economic change among vulnerable women in Makululu. The women will be trained and supported through Savings Groups, which teaches them how to manage their finances, how to save and invest, and how to obtain land occupancy licenses that will give them ownership of their own home and the land it is built on.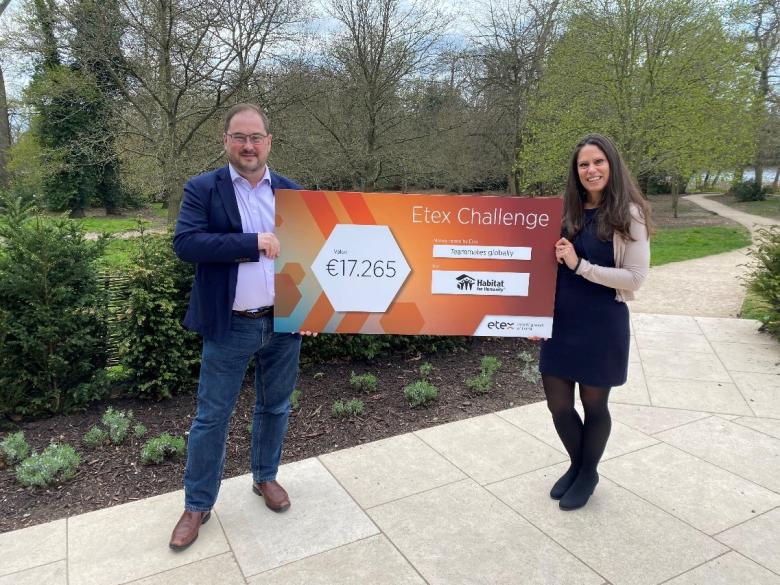 This initiative helps Zambian women improve their financial literacy and establish new small enterprises or expand their existing businesses, and therefore increase household income, improve their resilience and reduce poverty. The unique approach of offering trainings to Savings Group members in entrepreneurship and business skills allows for the members become innovative, self-reliant, and not dependent on any charity or government.
As the project has now commenced, several women of Makululu are already benefiting from the Savings Groups established thanks to the generous donation from Etex.
In 2022 and beyond more Etex Challenges will raise awareness on development issues and funds for projects in other parts of the world.
About Habitat for Humanity
Driven by the vision that everyone needs a decent place to live, Habitat for Humanity began in 1976 as a grassroots effort and has since grown to become a leading global nonprofit working in more than 70 countries. Through financial support, volunteering or adding a voice to support affordable housing, everyone can help families achieve the strength, stability and self-reliance they need to build better lives for themselves. To learn more, donate or volunteer, visit habitat.org.