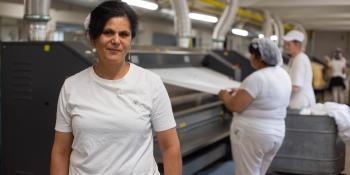 Software company Graitec and the Apax Philanthropy Foundation launch a three-year partnership with Habitat for Humanity
BRATISLAVA (Sept. 26, 2023) — Graitec, a global software company headquartered in France and the Apax Philanthropy Foundation, managed by the private equity firm Seven2, who is also their shareholder, have partnered with Habitat for Humanity to support the renovation and expansion of a social and educational centre in Slovakia over the next three years. Moreover, Graitec's software will be made available to all Habitat national organizations and Habitat projects to digitize their construction processes and enhance their efficiency.  
"At Graitec, we believe corporate responsibility is more than just words. This is why we make sure our sustainability ambitions are translated into concrete actions and are very happy to be launching a 3-year partnership with Habitat for Humanity," said Manuel Liedot, Graitec's CEO.
Graitec's support through software donation and employee volunteering, coupled with the financial support from the Apax Philanthropy Foundation, will be used for the Opportunity Centre Valaska in Slovakia, developing and performing educational, employment, health and social activities for socially disadvantaged populations.
The funding will be used to: 1) transform the existing building into 30 social housing units, 2) expand the laundry space, and 3) renovate the roof. Furthermore, Graitec's software will be made available to all Habitat national organizations and projects to help digitize their construction processes and enhance their efficiency.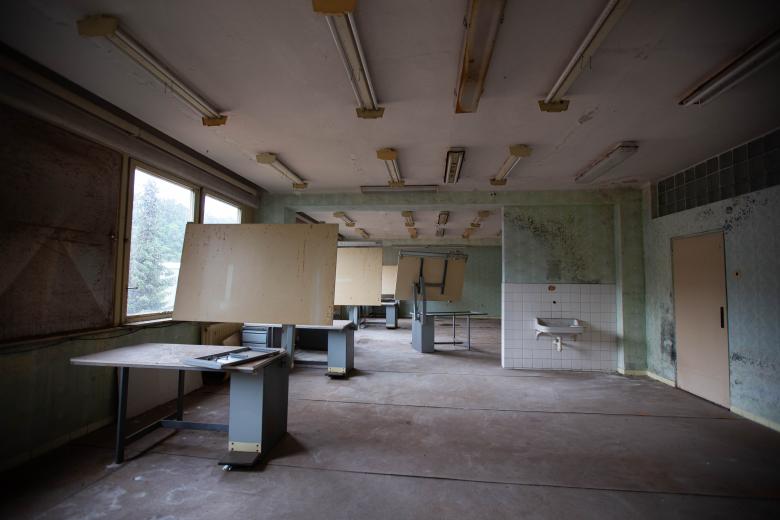 "Habitat for Humanity has a proven track record of developing and piloting new models of social housing in Central and Eastern Europe, including the Empty Spaces program designed to repurpose vacant buildings into affordable housing. This project is a terrific example of socially responsible entrepreneurship, which can systemically improve the living conditions of vulnerable people. Thanks to the Apax Philanthropy Foundation and to Graitec's support, we will be able to provide safe and healthy living conditions to the most vulnerable," explains Rick Hathaway, Habitat for Humanity's vice president for Europe and the Middle East.
"We are thrilled to announce our new partnership with Habitat for Humanity as part of our Apax Philanthropy Foundation initiative. This partnership illustrates our commitment to financially support NGOs carefully chosen by our portfolio companies, furthering our shared mission of building stronger communities for a better future" adds Caroline Rémus, Partner at Seven2, in charge of the Apax Philanthropy Foundation.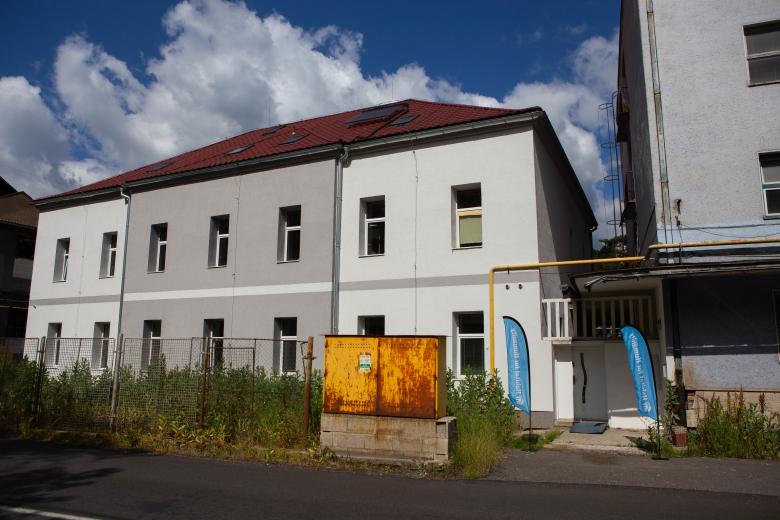 About Habitat for Humanity
Driven by the vision that everyone needs a decent place to live, Habitat for Humanity began in 1976 as a grassroots effort on a community farm in southern Georgia. The housing organization has since grown to become a leading global nonprofit working in local communities across all 50 states in the U.S. and in more than 70 countries. Families and individuals in need of a hand partner up with Habitat for Humanity to build or improve a place they can call home. Habitat homeowners help build their own homes alongside volunteers and pay an affordable mortgage. Through financial support, volunteering or adding a voice to support affordable housing, everyone can help families achieve the strength, stability and self-reliance they need to build better lives for themselves. Through shelter, we empower. To learn more, visit habitat.org.
About Graitec
Founded in 1986, GRAITEC is an international group with a presence in 13 countries and 48 offices worldwide. Our mission is to assist construction and manufacturing professionals in their successful digital transformation journey by providing BIM and Industry 4.0 software and consultancy services. GRAITEC is not only a developer of high-performance BIM applications but also an Autodesk Platinum Partner in both Europe and North America. With more than 700 dedicated employees, including 200 skilled BIM consultants, we are committed to innovation and continually strive to deliver cutting-edge solutions. Our products are trusted by over 270,000 construction professionals across the globe, and we pride ourselves on introducing a sustainable dimension to our work, exemplified by our signature approach of "modeling the future.
About the Apax Philanthropy Foundation
Created in 2022 by Seven2, the Apax Philanthropy Fund* is a financial mechanism for making positive impacts on society working closely with portfolio companies.  The fund's objective is to get portfolio companies to choose an NGO aligned with their business activities and then a social project they would like to support - both financially and through employee volunteering efforts.  
* FPCI financial product in France, Article 8 under the SFDR. This is an advertising communication. Please refer to the fund rules and PRIIPS DIC before making any final investment decision. Investment in the fund is reserved for sophisticated investors article 423-49 of the RGAMF.
About Seven2
Seven2 is an independent private equity firm fully owned by its partners and financing SMEs and midcaps across Europe. We invest in high-potential businesses in our four sectors of specialization: Tech & Telecom, Consumer, Healthcare and Services.
We arm entrepreneurs with the expertise, support and investment they need to achieve long-lasting sustainable growth.
Follow us: www.seven2.eu