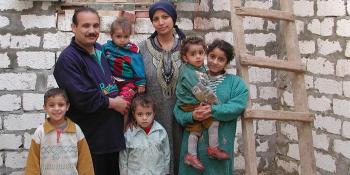 how many people can fit in 90 m2?
The cities of Cairo and Alexandria may amaze you with their huge buildings and sophisticated villas, but on these cities' outskirts and in the rural areas of Egypt we find a very different situation.
Here, electricity and sewage systems are luxuries. Sometimes, more people live in a room than there is actual space.
If you stepped into the house of Habib Ayad in Sakakrya village you would see 35 people living in 90 m2. Because this space is so overcrowded, people are not able to sleep at the same time. Families divide the sleeping hours among themselves and while half of them are sleeping at night, the other half go to work in bakeries.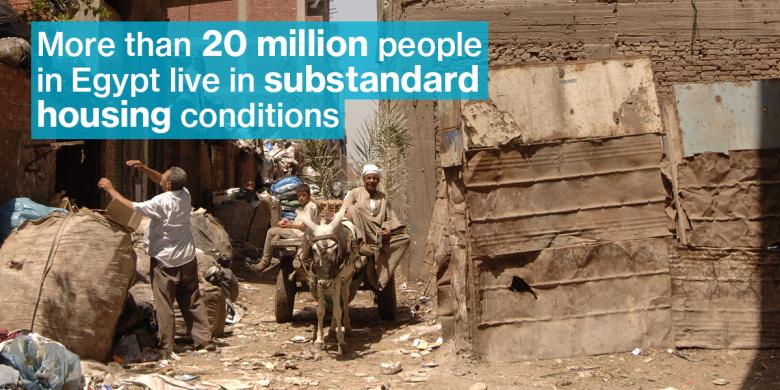 This problem arising from the overpopulation in Egypt motivated many nonprofit organizations to find a solution. Habitat for Humanity helped the families living in Habib Ayad House get four loans, totaling 20.000 EGP (1076 EUR). These families built six separate flats with separate toilets. 
Today, dwellers of the Habib Ayad House sleep better and their physical and mental health has improved thanks to better hygiene facilities and more comfort.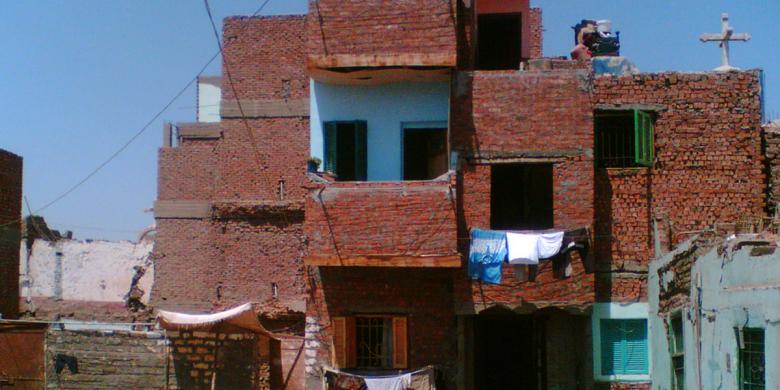 Why housing loans?
Families who partner with Habitat for Humanity Egypt take small housing loans to fund their home improvements. The repayments of these revolving loans are used to build more houses where they are most needed. The loans are usually repaid in three years. Monthly repayments cannot exceed 25 percent of the family`s monthly income.
Donate today
Empower people in poor communities to improve their housing conditions.