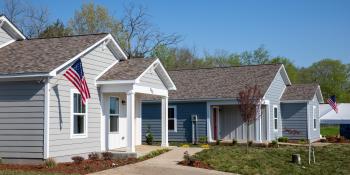 Home is the Key 2020 partners
We thank the partners of our 2020 Home is the Key campaign, Habitat's signature national cause marketing campaign. Their support helps raise awareness of just how vital it is for families to experience the safety and security that affordable homeownership provides.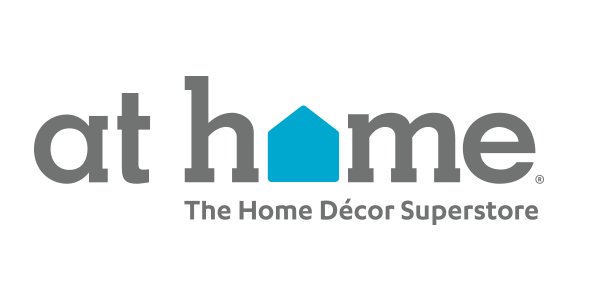 In its fourth year as a Home is the Key sponsor, At Home, the home décor superstore, is honored to partner with Habitat for Humanity to help shine the light on the critical need for affordable housing. This spring, At Home is donating 100% of the proceeds from exclusive products to support Habitat.
A valued partner of Habitat for Humanity since 2007, State Farm has helped mobilize more than 760,000 young volunteers to build homes and advocate for affordable housing throughout the U.S. The company has given nearly $14 million to support Habitat's mission of bringing people together to build homes, communities and hope. An additional $47 million has been raised in local communities through matching grants, thanks to the commitment and support of State Farm. 
In 2020, this partnership will be further strengthened through State Farm's sponsorship of Home is the Key. State Farm will activate its Neighborhood of Good platform to amplify Habitat's message and invite the entire State Farm community of employees, agents and customers to support this effort. 
"At State Farm, our organization is focused on taking care of people – our policyholders, agents and employees. For 98 years, we have been a good neighbor and corporate citizen. Our philanthropic and volunteer efforts demonstrate our desire to inspire and empower people to get involved and make a positive impact, but we can't do it alone.
"Thanks to our work with Habitat for Humanity, we are helping to build safer and stronger communities. Partnering with Habitat in support of the Home is the Key campaign gives us an opportunity to remind our communities how important home is, and how all of us need to come together to make sure it stays strong."
— Ed Woods, Director of Corporate Responsibility, State Farm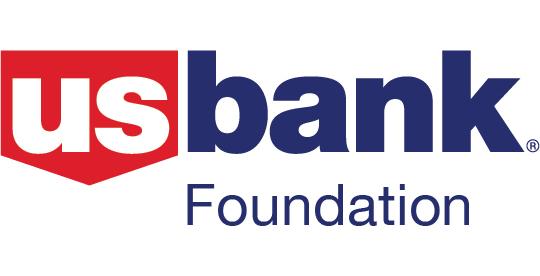 A new supporter of the Home is the Key campaign, U.S. Bank Foundation has had a partnership with Habitat for more than 30 years. Between charitable contributions and investments, U.S. Bank has provided more than $125 million to Habitat for Humanity's U.S affiliates, helping Habitat build and renovate over $400 million worth of homes. Additionally, employees volunteer more than 10,000 hours with Habitat locally across the country every year.
"At U.S. Bank, we believe that every individual and family deserves access to safe, accessible and affordable homes. We are excited to partner with Habitat and its national Home is the Key campaign. Now more than ever, we need to support our communities, helping individuals and families achieve financial stability through decent, affordable housing."
— Sophie Rich, SVP and Managing Director, U.S. Bank Foundation