Future homeowner Krushetta can't wait.
"The day that we get ready to move into our home," she says, "I can tell you right now, I'm going to jump up and down and say, 'I did it! This belongs to us.'"
The mother of three works in front office administration for a medical clinic and is working to become a certified medical assistant. Her oldest son, Marquel, serves in the U.S. Army. Eighteen-year-old Kelvin and 12-year-old Kelton love to be outside, and she can't wait to have a yard that they will help her keep up.
Her excitement as she begins to build her new house and her family's new future is tremendous.
"It's adrenaline that's inside my soul," she says. "Being a homeowner is going to be joy. It's going to be peace. It's going to be love. It's going to be happiness."
She wants the security that she knows homeownership brings — and she wants a yellow door. "Because it's bright and it stands for my future. That's what it's going to represent."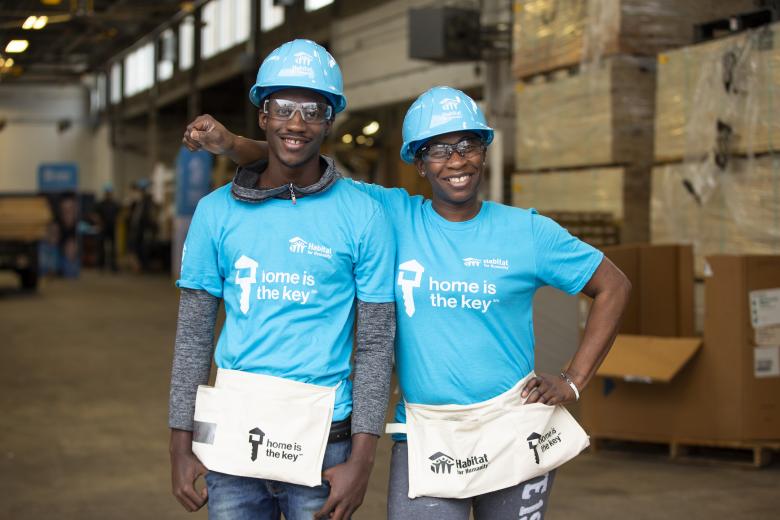 Please donate now
Families who partner with Habitat for Humanity are extremely grateful for your help.