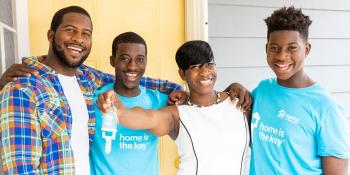 Home is the key to new opportunities
"We colored my front door yellow. It represented my new beginning, my bright future, and it's here, I'm living in it, and I love it," says Krushetta. Every day after work, she pauses for a moment of gratitude in her driveway before walking up to her front door. "It's a great feeling. And when I open up the door and turn that key, I'm like, 'I'm home.' Nobody in here, but I will still yell out, 'I'm home,'" she says with a smile.  
Krushetta, a mother of three, previously lived in a rented townhome. Over the years, she had grown tired of requesting repairs and then having to wait for help. Her breaking point came when a leak sprang in her kitchen. "That was a hassle to keep trying to put something down to get that water every day," she says. "I was like, 'I can't live like this.'"  
That's when Krushetta decided to take control and started working toward owning a home of her own. Years before, she had attended a homeowner briefing session at Atlanta Habitat for Humanity and even volunteered with the organization. When she shared with a friend that she was finally ready to become a homeowner, they urged her to go back to Habitat and apply.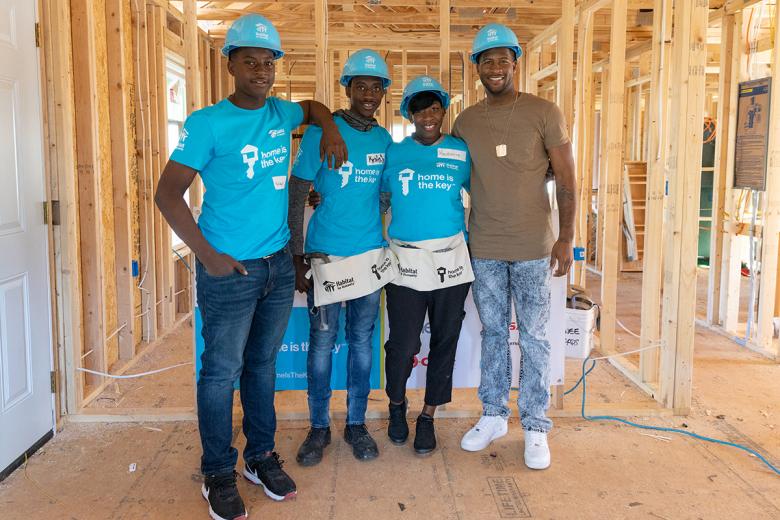 Krushetta takes charge 
Once she was approved, Krushetta completed hundreds of hours to help build her home and volunteered on other builds. Her eyes light up when she talks about helping to build her future home. "It's the love that the volunteers gave and the love that they showed to me and my family and to everyone that was on the build. The love was in the air," she says.   
Krushetta's sons — Marquel, who is retired from the U.S. Army, Kelvin and Kelton — are in awe of their mother's accomplishment and inspired by her journey to homeownership. In 2020, Marquel welcomed a baby daughter and is working toward purchasing his first home. Kelvin was enrolled in a national educational and vocational program, and Kelton was focused on school and sports. "They are super proud of me, and they tell me, 'Mom, congratulations. Keep going and never give up,'" she says.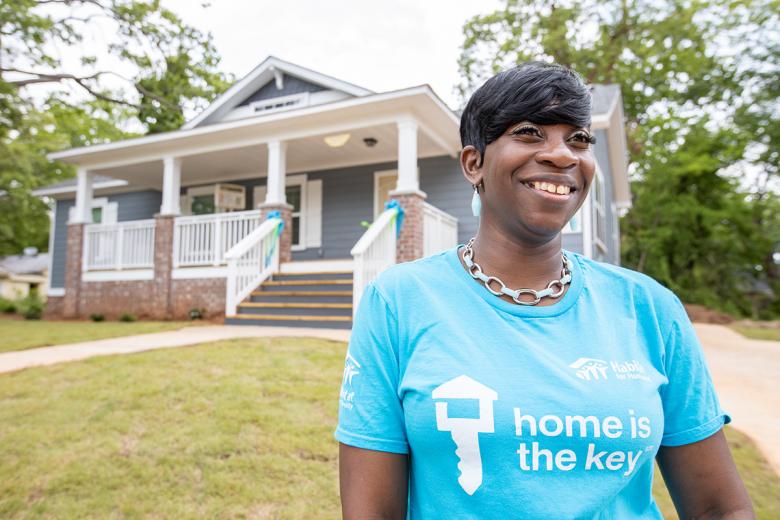 A happy home 
Now that Krushetta has achieved her dream of homeownership, she's focused on continuing her education for new career opportunities.
When she's not at work, Krushetta makes sure that laughter and music are a constant in her home. She loves playing her favorite songs while doing Saturday morning chores, cooking or hanging out with her family in her open-plan kitchen and living room. "And as we're all in there together, everybody has different conversations going, then I can get a chance to play the music," Krushetta says. "I get a chance to just dance, and they just stand back and just watch me, and when I open up the door and let the fresh air come in, that's a beautiful sight." 
Krushetta also enjoys being outside and treasures having a yard to relax in and spend quality time with family. "A lot of love was put into this home, and we're still putting in love each and every day," she says.