Habitat for Humanity International names Natosha Reid Rice as first global diversity, equity and inclusion officer
ATLANTA (Sept. 2, 2020) — Habitat for Humanity International is proud to announce it has named Natosha Reid Rice as the organization's first global diversity, equity and inclusion officer. Rice, who has served with Habitat since 2011, will serve as a member of the nonprofit's senior leadership team.
"Habitat for Humanity International is fiercely committed to doing the work that brings equity to our efforts and helps bring justice to the communities in which we work," said Jonathan Reckford, CEO of Habitat for Humanity International. "We have long relied on Natosha's counsel as a leader in this space and are grateful that she has accepted this challenge to help us grow as an organization that embeds our diversity, equity and inclusion strategy into all that we do.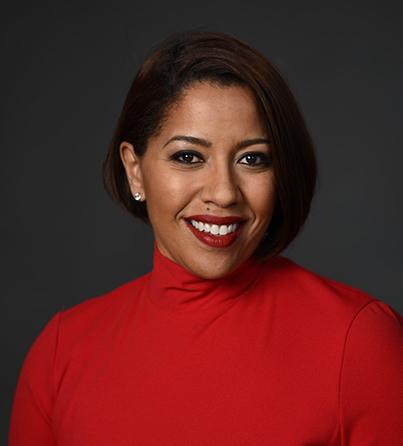 Rice is transitioning from her previous role as associate general counsel for real estate and finance at Habitat, where she initiated and managed financing programs and strategies to generate sources of capital that enable Habitat affiliates to build affordable housing with families throughout the U.S. In her new role, Rice will lead the development and the execution of Habitat's global strategy for diversity, equity and inclusion.
"Habitat's mission challenges us daily to put our faith into action," Rice said. "The creation of this role is evidence of Habitat joining faith with good works to strengthen the organization for its employees, volunteers, donors and the families we partner with worldwide. I believe that this is more than the right thing to do – it is essential to the success of our mission and organizational strategy. I am honored to offer my experience and expertise in support of it."
In addition to significant contributions to Habitat for nearly 10 years, Rice previously served as an attorney specializing in real estate, an area where many Black people and other communities of color have experienced decades of disadvantage and systemic discrimination. She has also worked as a college professor teaching on the political and practical issues related to community development, and as an accomplished and celebrated speaker and pastor bringing diverse people and communities together. In addition to her work at Habitat, Rice serves as minister for public life at All Saint's Episcopal Church in Atlanta.
About Habitat for Humanity
Driven by the vision that everyone needs a decent place to live, Habitat for Humanity began in 1976 as a grassroots effort on a community farm in southern Georgia. The Christian housing organization has since grown to become a leading global nonprofit working in local communities across all 50 states in the U.S. and in more than 70 countries. Families and individuals in need of a hand up partner with Habitat for Humanity to build or improve a place they can call home. Habitat homeowners help build their own homes alongside volunteers and pay an affordable mortgage. Through financial support, volunteering or adding a voice to support affordable housing, everyone can help families achieve the strength, stability and self-reliance they need to build better lives for themselves. Through shelter, we empower. To learn more, visit habitat.org.