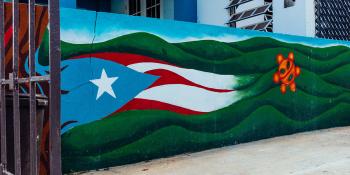 AbbVie offers major support for long-term recovery in Puerto Rico
"It's going to take all of us coming together."
This firsthand assessment of what Puerto Rico needs to recover is from Melissa Walsh, senior director of global philanthropy and vice president of the foundation for AbbVie.
In response to the devastation of the 2017 hurricanes, the research-based global biopharmaceutical company has donated $100 million to two organizations — Habitat for Humanity International and Direct Relief — to strengthen access to housing and healthcare in Puerto Rico. The organizations will each receive $50 million.
Over the next five years, with this generous support from AbbVie, Habitat will partner directly with hurricane-affected families to address their shelter needs, as well as work toward policies and systems that will improve shelter, land and resilience issues across the island.
We spoke with Walsh about the significant, long-term work needed in Puerto Rico and why AbbVie believes that Habitat is part of the solution.
Q: Describe the need you witnessed firsthand when you traveled to Puerto Rico to assess the damage following hurricanes Irma and Maria.
A: Flying into Puerto Rico several months after the storms, I didn't know what to expect. The number of blue tarps on the roofs that remained so long after the last hurricane hit was jarring. Our group was able to travel into the hills and met many people who are still without electricity, and so many more who are living in structures that we would deem uninhabitable.
The magnitude of what I saw reinforced to me that this is a long-term process, and it is going to take more than just one company, more than just one initiative. It's going to take all of us coming together to ensure that we can really chip away at the significant impact that the 2017 hurricanes had on the people of Puerto Rico.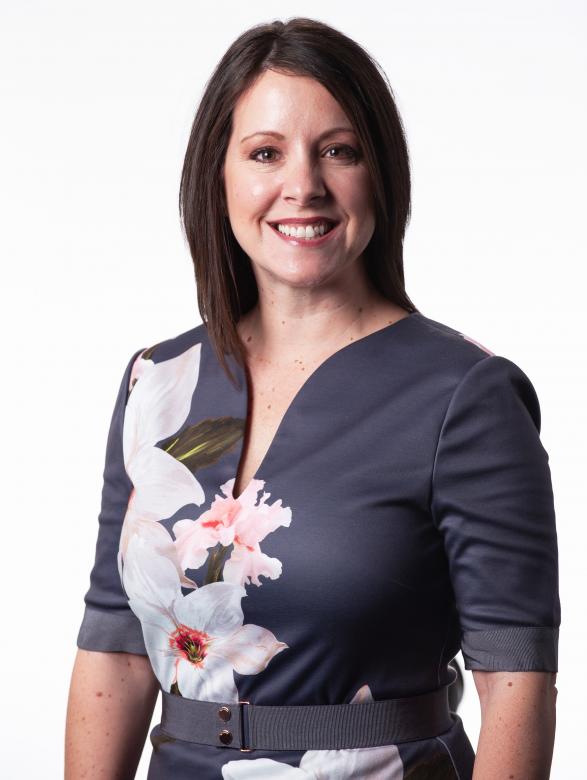 Q: What is AbbVie's approach to corporate social responsibility?
A: AbbVie is a health care company that drives remarkable impact for patients every day through our medicines. Beyond that, we are committed to not just the communities where we live and work, but to all underserved communities around the globe. That really is the essence of who we are as a company. Our corporate responsibility commitments focus on three areas: improving health outcomes, operating responsibly and contributing to communities.
The spirit of giving back is woven into the fabric of who we are as a company, and our employees are a huge part of that. Every year, participation grows in our Week of Possibilities, which is AbbVie's global, signature volunteerism initiative. This past year, we had over 7,000 employees participate in more than 50 countries.
The appetite among our employees to contribute to their own communities is incredible and something that we're constantly trying to feed by matching employees with impactful service projects where they can contribute.
Q: Out of the numerous countries and causes AbbVie and its employees are involved in, what made Puerto Rico and Habitat for Humanity stand out?
A: Puerto Rico is a special place for AbbVie. Not only because we opened our manufacturing facilities there in 1969 and now have more than 1,200 employees there, but also because it's a place where, over the years, we have gotten deeply involved in local communities, especially in education. Through STEM initiatives and building classrooms, we've become fond of the families and the children of Puerto Rico and are committed to supporting their success and well-being.
When it came to the island's disaster response, we knew that we wanted to get involved and do something meaningful and impactful — fast. AbbVie provided over $4 million to support relief efforts immediately following the unprecedented disasters of 2017, including those that struck Puerto Rico. Now, we are committed to playing a role in rebuilding the island and doing so in a manner consistent with our existing philanthropic priorities.
Given the clear need for housing repairs and rebuilds, Habitat for Humanity was one of the first organizations on our radar. Based on the organization's proven track record with post-disaster recovery, we knew that Habitat was the right partner to move our vision forward.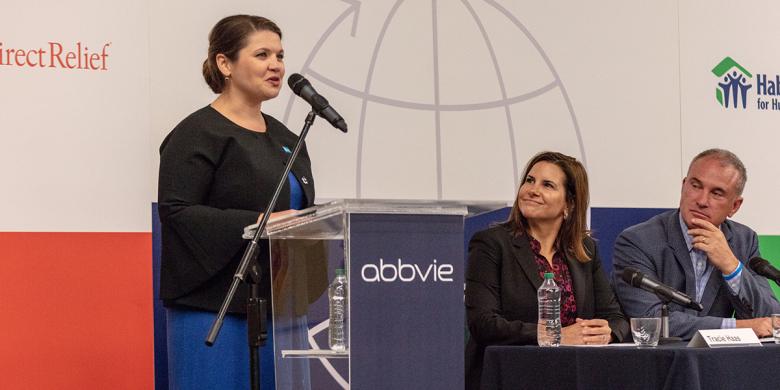 Q: What is the value of housing as a component of the overall rebuilding effort?
A: As a health care company, strengthening health care infrastructure was an obvious starting point for us. We're working with Direct Relief in Puerto Rico to enhance the primary health care system. But we know that housing is a form of health care, and that the value of even the strongest clinics and hospitals are limited if families don't have a safe place to live.
It was important to us that the families impacted by the hurricanes knew that they weren't alone and that we're there in partnership with them. We're committed to helping Puerto Rico solidify a better future — even at a time when it seems inconceivable for some. We believe securing a safe place to live is the first building block for the future.
Q: What does AbbVie hope to accomplish through this financial gift?
A: It sounds like a tall objective, but we hope that the people of Puerto Rico can resume some sense of normalcy. Our goal is to work with our nonprofit partners and community stakeholders to incentivize and enable Puerto Ricans who have left the island to return and contribute to the economy. We want to equip Puerto Ricans with the tools they need to do that.
Plus, when we look to the future of any region, children are such an integral part of that vision. With the number of families who have left the island and the negative impact it has had on things like school closings, we need to turn those numbers around. We need to bring families back to Puerto Rico so that they can be a part of the island's future.
Q: How do you hope AbbVie's initiative can influence other organizations to get involved?
A: The needs on the island are so significant and complex. No one company or sector can rebuild on its own. It's going to take a shared commitment among the nonprofit sector, the private sector and the public sector to come together for the families of Puerto Rico.
We know it's not going to be easy, but we are standing by our partners and the people of Puerto Rico to see this through. We're very hopeful that our commitment is one that draws significant attention and interest among other companies to help enable a bright future for the families of Puerto Rico.