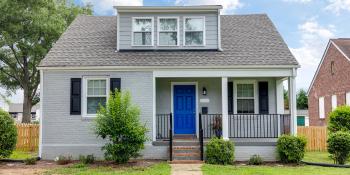 Advancing Black homeownership in Richmond
For Black Americans, the barriers to homeownership created by historic discrimination in the U.S. housing market still persist today. From redlining neighborhoods, a practice where Black families were denied home loans based on color-coded maps developed by the federal Home Owners' Loan Corporation in the 1930s, to racially restrictive covenants stipulating that homes were only sold or resold to white families, the list of housing discriminations meant to deny Black individuals the opportunity to build a better life has had far-reaching consequences across wealth, health, education and employment.
Mary Kay Huss, chief executive officer of Richmond Metropolitan Habitat for Humanity, has worked in the affordable housing sector for nearly 30 years. "We can't change the past," she says. "But what we can do is do the next right thing every time, and that is providing homeownership opportunities."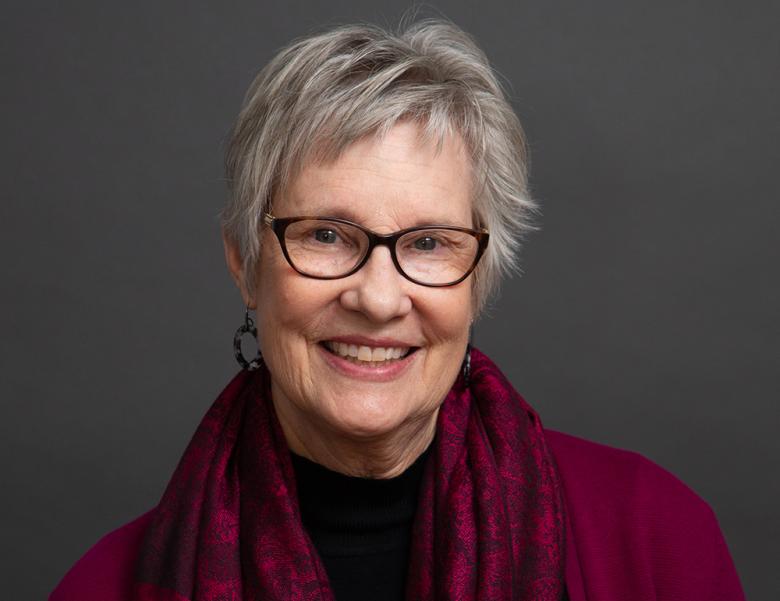 Mary Kay sheds light on the history of housing inequity in Richmond, Virginia, and shares how Richmond Habitat brings people together to create equitable housing opportunities for all.
What are some of the barriers that have prevented Black residents in Richmond from becoming homeowners?
The decision to build two highways through Richmond bisected once-thriving communities of color and isolated them. Public housing communities in Richmond were built and cordoned off by these highways, concentrating poverty in these areas and really making it difficult for those residents to access homeownership and other services. Redlining took place, and decades of this systemic racism created the racial disparity that we see in homeownership today.
How do these barriers to homeownership continue to affect Black residents who want to become homeowners in Richmond today?
Real estate taxes and the values of homes are going up. However, some of the lower-value homes in non-white neighborhoods are a prime example of racial bias in real estate valuations. Some of those older, non-white neighborhoods have lower values. So even if Black residents are able to own homes in these areas, they're not able to add to their equity and subsequently add to their generational wealth as quickly or as much as they could if they were living in another neighborhood. Our city council has budgeted for our fair housing organization to examine the fairness of those property values and see if they've been kept artificially depressed, even as real estate values have soared in other parts of the city.
What is the reality of the homeownership gap in your area?
Black homeownership is at its lowest level. Only 48% of Black households in Virginia own their homes, as compared to 73% of white households.
What has Richmond Habitat done to prioritize Black homeownership?
This year, Richmond Habitat worked on a constitutional amendment for tax relief for long-term residents. It's aimed at allowing an expansion of the tax relief program currently in place in the city to apply to long-term residents so that we can keep them in gentrifying neighborhoods. In the state of Virginia, that bill has to go to the General Assembly and has to be enacted to a constitutional amendment. It has to be presented two years in a row. Along with our partner, the Virginia Housing Alliance, we talked to our legislators who were willing to patron that bill. It was presented this first year, and we will do it again next year.
Also, working with our local housing authority, we were able to obtain over 30 vacant properties that were located in a desirable part of the city close to the river. We call that neighborhood the Maymont-Randolph neighborhood, and over the past three years we've been systematically working on those vacant properties, some of which were homes that had been moved in order to make room for highways. They were once boarded up and really a blight in that community. And we, along with another nonprofit who also got 37 properties, really were able to change the demographics of an entire block and bring in new homeowners, including Habitat homeowners that were making anywhere between 30 and 60% of the area median income.
Why is advancing Black homeownership a priority for Richmond Habitat?
It's what we've always done, but George Floyd and the racial reckoning that happened around that time really impacted the city of Richmond. We're known as the capital of the Confederacy, and there was a lot of public outcry about Confederate monuments over the past two years. That all brought the inequities to the forefront.
Providing equitable homeownership opportunities to those who didn't have a level playing field is, again, something we've always done, but we hadn't really talked about it that way. We changed our narrative to talk about advancing Black homeownership in a way that was very relevant to Richmond. I started emphasizing equitable access to homeownership for Black homeowners and people of color, and in the audiences I would see heads start nodding.
The more we more we learn about it, the more we understand that we have to keep doing this, and we have to do it in a bigger way. We have to do more of it because there have been inequities for decades. I don't know that we can ever turn it around or solve it —but we can keep doing this work because it's important and it's necessary.