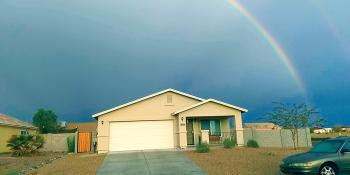 After recovery, helping others rebuild
Christopher has been in his home for two years now, but some days he still has to pinch himself to confirm it's real. "I couldn't believe it at first," he says, recalling that celebratory phone call from Habitat Central Arizona letting him know that he and his now 13-year-old son, Matthew, had been accepted.
"I didn't believe it even when I was going through the process and working on my house."
After years of substance abuse, the 59-year-old former cabinet maker found healing and sobriety in his faith several years ago. Still, he found it hard to reconcile his past life with his new one — to think he was someone deserving of help, of good things. "Going through my addiction, I didn't make good choices," says Christopher.
"After surrendering my life and getting sober, things were happening. I was being blessed. But it was hard to accept, to feel worthy because of my past mistakes." Acceptance into what he calls his "Habitat family" — the staff, volunteers and fellow homeowners who he continues to keep in touch with — was a big step in Christopher accepting his whole story and his whole self. "It makes me cry because having this chance, when a lot of times you don't get one, and then going for it — it made all the difference," he says. "It wasn't easy, but I followed the path the Lord laid out for me and I have a home now."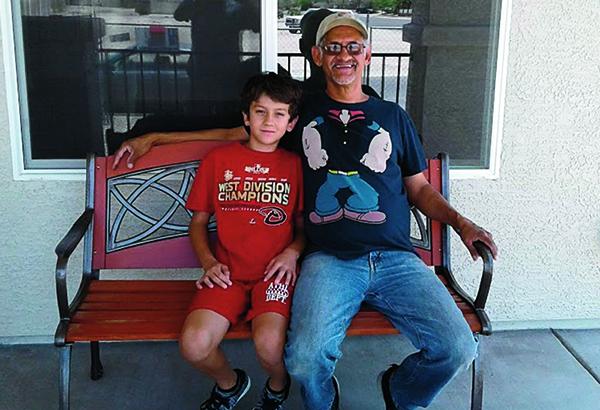 The home, in turn, has given Christopher the financial stability to pursue his calling. He graduated with his degree in addictions counseling in May and has begun exploring opportunities to offer remote counseling during the COVID-19 pandemic. "The goal is to just help people like I was any way I can," he says.
That goal extends beyond his professional life. Recently, with new safety guidelines in place, Habitat Central Arizona restarted home construction. Christopher was eager to resume his volunteer duties as a construction team leader to help others reach both homeownership and their potential. "I love to serve, especially within Habitat and to their future homeowners, because of what they did for me," he says.
By continuing to share his story with everyone he meets, Christopher says he hopes it will inspire others to not only reach out, but to accept the support of those around them. "A lot of people condemn themselves before they even get started. I was that type of person, too," he says. "But when I changed my attitude, turned my negativity into positivity, when I persevered and kept going — well, I never thought I would have this home, this path, and now I do.
"Habitat for Humanity helped me do everything, they encouraged me when I thought about giving up," he says. "They changed my life."