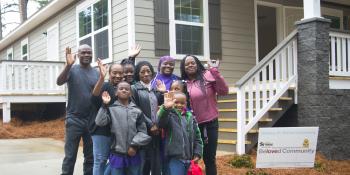 The Beloved Community in action
In commemoration of the 50th anniversary of Dr. Martin Luther King Jr.'s death and the subsequent passage of the Fair Housing Act, Habitat for Humanity renewed our pledge to work harder than ever to help make the Beloved Community a reality.
Throughout the year, people like you — believers in a community of equality, of justice and of compassion — reached across cultural divides to build up and celebrate our shared humanity. To answer that urgent and persistent question posed by Dr. King: "Life's most persistent and urgent question is, 'What are you doing for others?'"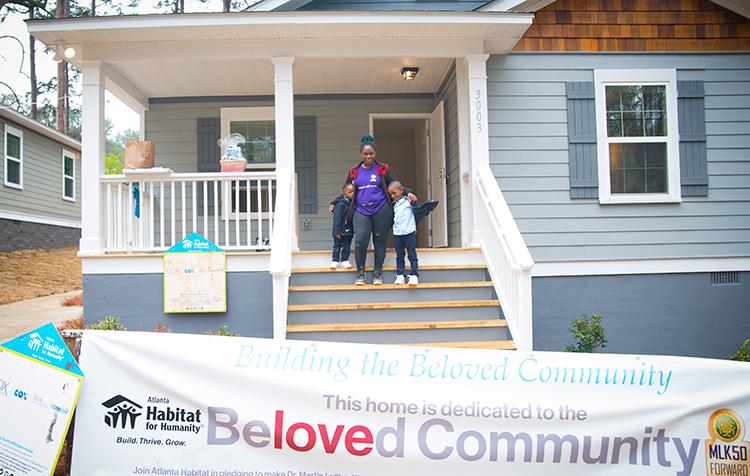 Atlanta, Georgia
Dr. King's timeless legacy continues to find a home in the city of his birth. Atlanta Habitat has pledged to build eight homes as part of the Beloved Community initiative, with more than 20 faith-centered housing partners uniting to contribute to the effort throughout the year. "Dr. King's Beloved Community aligns with Atlanta Habitat's vision of an Atlanta where all people have access to quality, affordable housing in safe, vibrant neighborhoods with opportunities to thrive," says Lisa Y. Gordon, Atlanta Habitat president and CEO.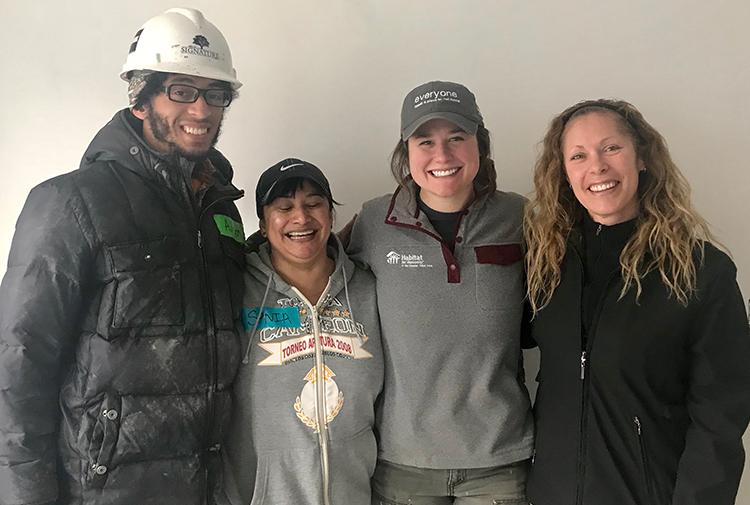 Jackson Hole, Wyoming
In a town famous for its outdoor beauty, Jackson Hole residents turned their focus indoors on the April 11 anniversary of the passage of the Fair Housing Act. More than two dozen volunteers convened for a day of building and learning to support equitable, affordable housing. Teton Habitat's Beloved Community work will continue this fall with a second home build and a joint project with public art groups to create a mural on The Grove, a local affordable homeownership development.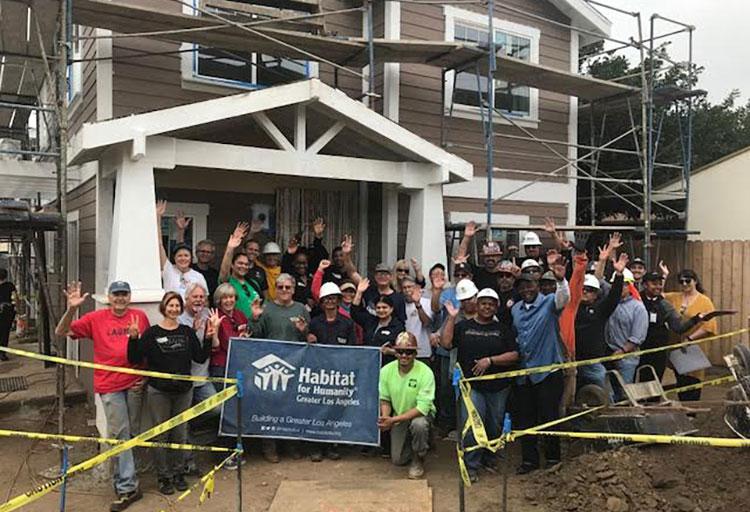 Los Angeles, California
In a state dealing with high rental and home costs, the 50th anniversary remembrance has inspired not only hope but action. In response to the King Center's invitation to complete 50 acts of kindness in memory of Dr. King, Habitat Greater Los Angeles is working alongside the Long Beach Faith Coalition to build 50 homes and renovating 50 more in Long Beach's Washington neighborhood.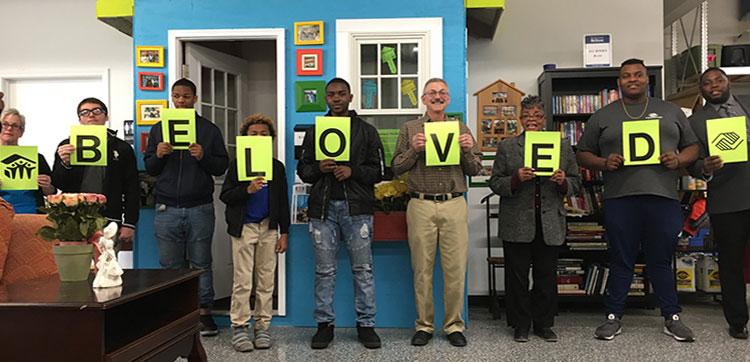 Asbury Park, New Jersey
Sometimes the smallest hands can make the biggest impact. Youth from the Boys & Girls Clubs of Monmouth County joined with volunteers and staff of Coastal Habitat to build the Habitat ReStore's mission wall. "The mission wall will deliver the message of work being done in the local community toward Dr. King's vision of equal access, equality and opportunity for all," says Heather Schulze, Coastal Habitat's executive director.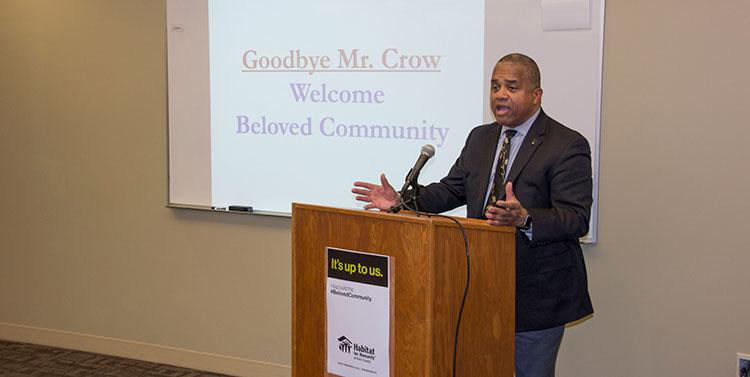 Grand Rapids, Michigan
Habitat Kent County brought their community together over inspiring discussions and a shared meal. During a luncheon, Fred Johnson III, a history professor at Hope College and Habitat Kent board member, and Liz Keegan, director of outreach and education at Fair Housing Center of West Michigan, detailed the history of segregated housing and why the Fair Housing Act is the path to achieving true equality.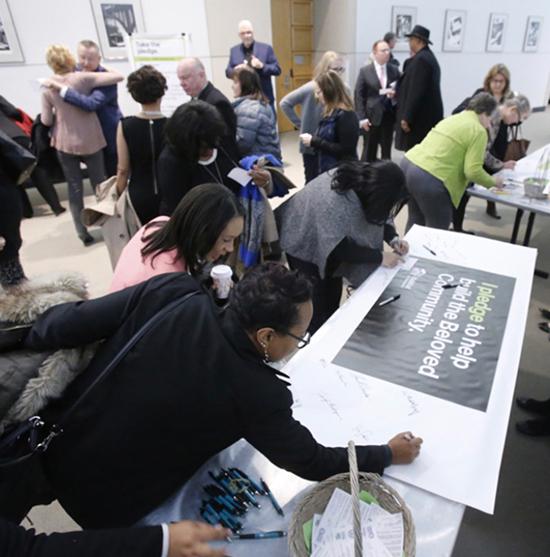 Akron, Ohio
Business executives, elected officials and other Akron community leaders answered Habitat Summit County's call to advance "a beloved community of justice, equal opportunity and love of my fellow human beings" in a public pledge signing. Supporting signatures will continue to be collected through Dr. King's birthday next January.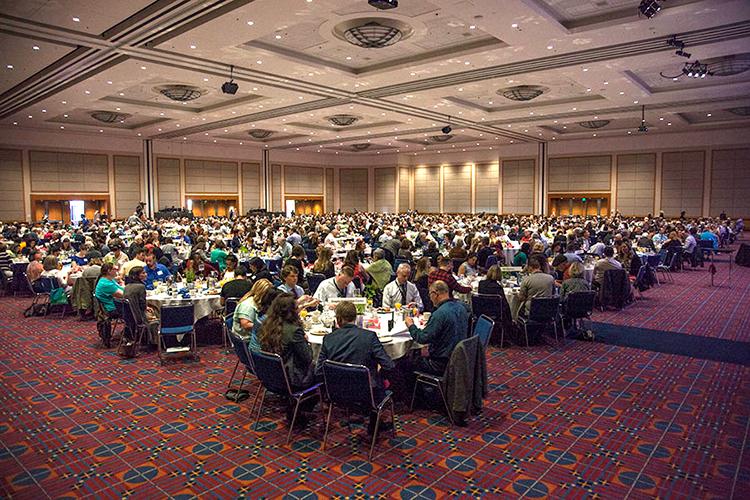 Portland, Oregon
Volunteers honored Dr. King's vision of a beloved community by joining to complete the final Habitat homes in a neighborhood of 21 low-income families. "When we build houses, we also build bridges between people of diverse backgrounds," says Steve Messinetti, CEO of Habitat Portland/Metro East. "We build paths to more connected communities, and we build ways for all people to come together."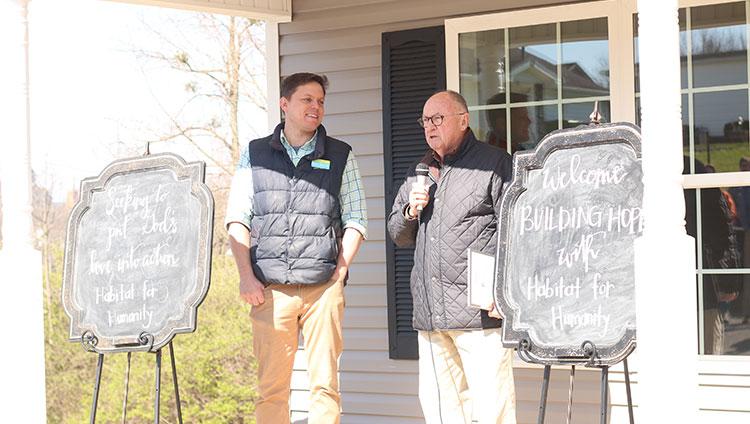 Richmond, Kentucky
Richmond Mayor Jim Barnes and other champions of Habitat Madison & Clark Counties gathered to share the progress that Kentucky has made in the fight for accessible and affordable housing as well as to remind themselves of how much is left to do. Afterward, volunteers put on their hard hats and went to work raising walls, building community and paving pathways to fair housing. During the gathering, the mayor proclaimed April as Fair Housing Month in Richmond and declared, "Fair housing is a right."
Little Rock, Arkansas
Habitat Central Arkansas volunteers helped repair and refresh the outside of the former home of civil rights activist Daisy Bates. Dr. King once stayed at the house, which was declared a National Historic Landmark for its role as a sanctuary for nine African-American students who desegregated Central High School.
Bloomington, Illinois
Taking up Habitat's mission to "put God's love into action," several United Methodist churches have joined forces. Calvary UMC, Normal First UMC and Bloomington Wesley UMC are honoring Dr. King's life through hands-on service at the local ReStore and a dedicated Beloved Community home build.
Will you join the growing list of people who have committed to affirming and growing Dr. King's Beloved Community? Take the pledge to begin building a better world — starting in your own neighborhood.