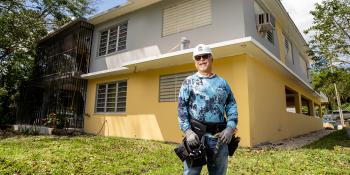 After a string of personal losses, José was looking for a new beginning. He found it while watching a television interview about Habitat Builds Puerto Rico, a 5 1/2-week program that prepares students to enter the construction industry. "I was 63 years old. I needed something to restart my life," says José.
Being accepted into the Habitat Builds Puerto Rico program opened the door to a new career path for José, who previously worked in office equipment sales. After graduation, the father of three began working for a contracting company that was repairing homes through Habitat for Humanity's hurricane recovery program in Puerto Rico. Now, he owns his own contracting company.
"I never thought that I would be able to start over in a new profession and give myself the knowledge that I have today," José says.
Working together for a brighter future
After hurricanes Irma and Maria devastated Puerto Rico in 2017, the island needed to increase its construction industry workforce to support rebuilding efforts. With the generous support of AbbVie, a research-based global biopharmaceutical company that has operated in Puerto Rico for nearly 50 years, Habitat Puerto Rico established Habitat Builds Puerto Rico to train new construction workers who could help families repair and rebuild more resilient communities.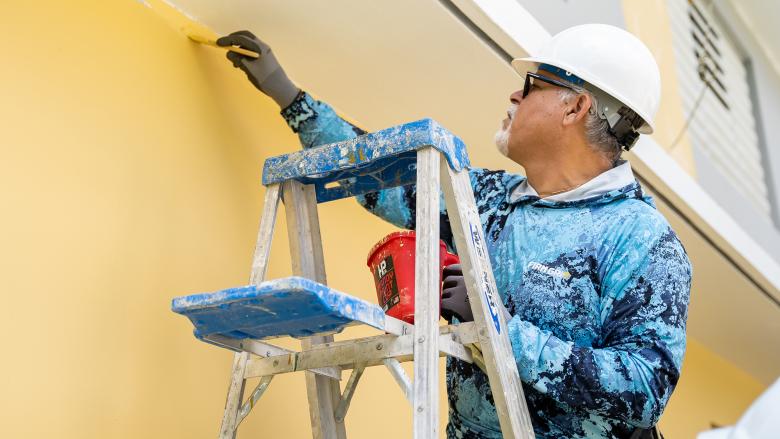 "AbbVie's support has been a vital part of helping us reconstruct our island and make it more resilient using the best mitigation techniques," says William Cruz, Habitat Builds Puerto Rico's program manager.
As Habitat's leading partner in reconstruction efforts in Puerto Rico, AbbVie donated $50 million to Habitat in 2018 to help strengthen access to housing on the island after the storms. Habitat's holistic hurricane recovery program in Puerto Rico supports home repair work, securing land tenure, fostering long-term improvement to shelter and land resilience issues, and workforce development programming.
Building capacity and knowledge through workforce development
Students of Habitat Builds Puerto Rico receive instruction on plumbing, masonry, electrical work, carpentry, measurements and blueprints, health and safety, and more. The program offers a construction lab that simulates a job site, allowing students to problem-solve, repair and build in teams. For José, the courses were critical to his success as a construction worker — and ultimately as a business owner.
"Every day when I am working on repairs, I use what I learned in the program," he says. "All of the courses are important."
Students also receive career counseling, including workshops to help build their resumes and prepare for interviews — and a career fair is held after graduation to help students meet prospective employers. As of March 2023, 266 students have graduated from the program.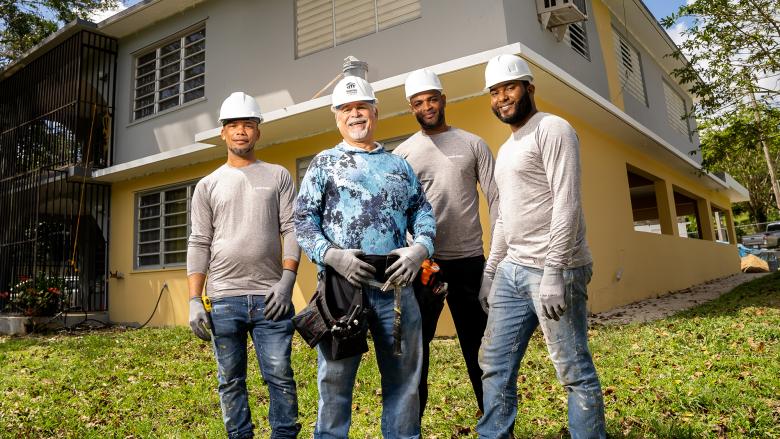 "Because of the program, I was able to improve and learn what I needed to develop something new. Today that development is AJP Contractors," says José, who named his company for his three children, 24-year-old Ana Miriam, 19-year-old José Antonio and 21-year-old Paola Cecilia.
José hopes to leave his company to his children one day, benefitting his family for generations to come. But for now, he treasures being able to help other families repair their homes and help rebuild local communities. "In every project, we develop friendship with all those owners of the properties. At the end, we are family," says José.