DIY bathroom vanity from wooden pallets
Reusable materials can be found just about anywhere! My latest project was created using the portable platform that stores, handles and moves the materials and packages we purchase in retail operations every day – pallets.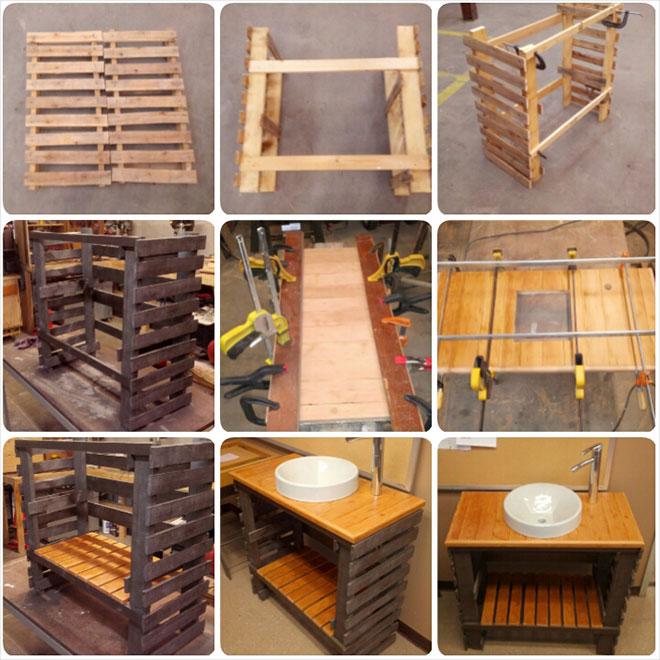 It began with simply cutting a pallet in half and using it as the base. Then another pallet was broken down for the bracing. The countertop and bottom shelf were made from 1800s hardwood flooring that I had salvaged from a deconstructed house about two years ago. The sink and faucet were recent items donated to our Lake Agassiz Habitat ReStore. So with 100 percent used materials, this pallet vanity was brought to life. Before you toss out that non-working console TV, cracked light fixture, broken door or wooden pallet, think about the "re-possibilities" that can make it useful again and help keep it out of the landfills. You can also support your local ReStore, which support a greener life for you and our future generations!