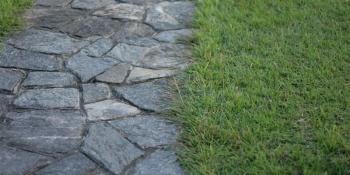 Having a home empowers a Habitat homeowner
Born and raised in Maine, Heidi Randall has long known that she wanted to put down roots there. "I set a goal to live and stay in Freeport to create a stable home environment for my daughter," she says. Community is important for Heidi, a former teacher and youth advocate.
She turned to Habitat of Greater Portland after other efforts to find affordable homeownership opportunities turned up empty. After being approved, she started working on her sweat equity hours and completing other necessary steps to homeownership.
When asked what owning her own home means to her, Heidi shares: "It means control over my environment and creating a community. I have stability for my family. I'm building equity and feeling financially independent."
Heidi is happy to spread the word about Habitat. "All of my experiences have been really positive," she says. "There has been a lot of understanding and flexibility, as well as good communication and a clear outline of the process.
"It's about building a community, not just purchasing a house," she adds. "We're building strong roots in this neighborhood and expanding into a bigger life."
Subscribe to our monthly newsletter
Get the latest Habitat news, volunteer opportunities, DIY tips and more ways to get involved.