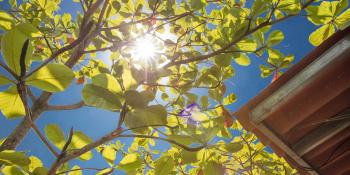 Habitat knows that when we partner with a family to create simple, decent and affordable housing, we help that family forge a path out of poverty.
Habitat Minnesota, with the help of Wilder Research, conducted a statewide survey to explore the connections between Habitat homeownership and improved quality of life.
In addition to findings about safety, health, social connectedness, and family and personal well-being, the survey reveals:
About 2/3 of homeowners with children feel more confident about their ability to fund their children's college education.
In 92% of the Habitat homes, at least one adult — either the homeowner or another family member — has started, completed or plans to start higher education or training programs.
Almost 40% pay less in housing costs.
53% have more money since moving into their Habitat home.
Cost-benefit analysis indicates that the 2,200 Habitat homeowners in Minnesota could be using between 6 million and 9 million less in government assistance programs annually.
Overall, 92% of homeowners said their lives were better since moving into their home. Of those 92%, 89% said they attributed that positive change to Habitat either "completely" or "a lot."
"It makes living a lot easier, not having to worry about the cost of housing. A Habitat house is much more affordable. It has allowed us to better ourselves."
— Habitat Minnesota homeowner
Subscribe to our monthly newsletter
Get the latest Habitat news, volunteer opportunities, DIY tips and more ways to get involved.